Longworth Financial Year End Review 2018/2019 – By Pre-Construction Director Steven Jones
12 Aug 2019
Welcome to the Longworth financial year end review.  My name is Steven Jones and I am the Pre-Construction Director for Longworth Building Services.  I'd like to share with you what happened at Longworth over the last 12 months and what we have lined up going forward.
Record Breaking Figures
What a year we have had.  Myself and the other Directors lead by Managing Director Paul Smith set out to grow the business after two years of stabilisation and we certainly achieved our target.  Turnover increased by over 30% to just under £16m through a strategic targeting of two larger projects in Rochdale and Coventry.  In considering projects of this size (which were the 1st and 3rd largest in our history!) we carefully looked at what impact on the business they would have, providing detailed cash flow forecasts as well as studying  the clients, products, complexity and location before coming to a decision to pursue them.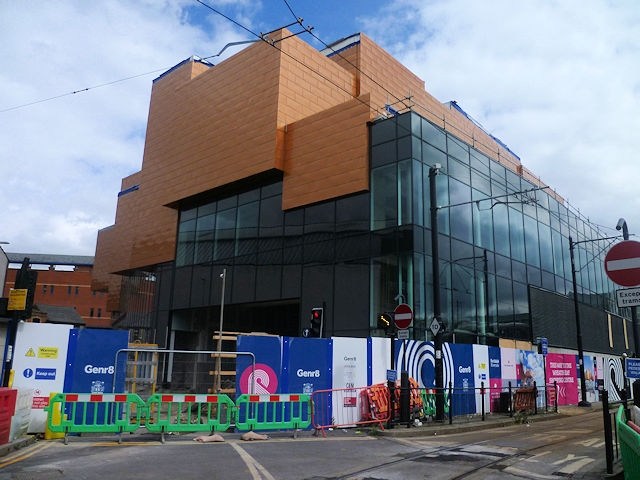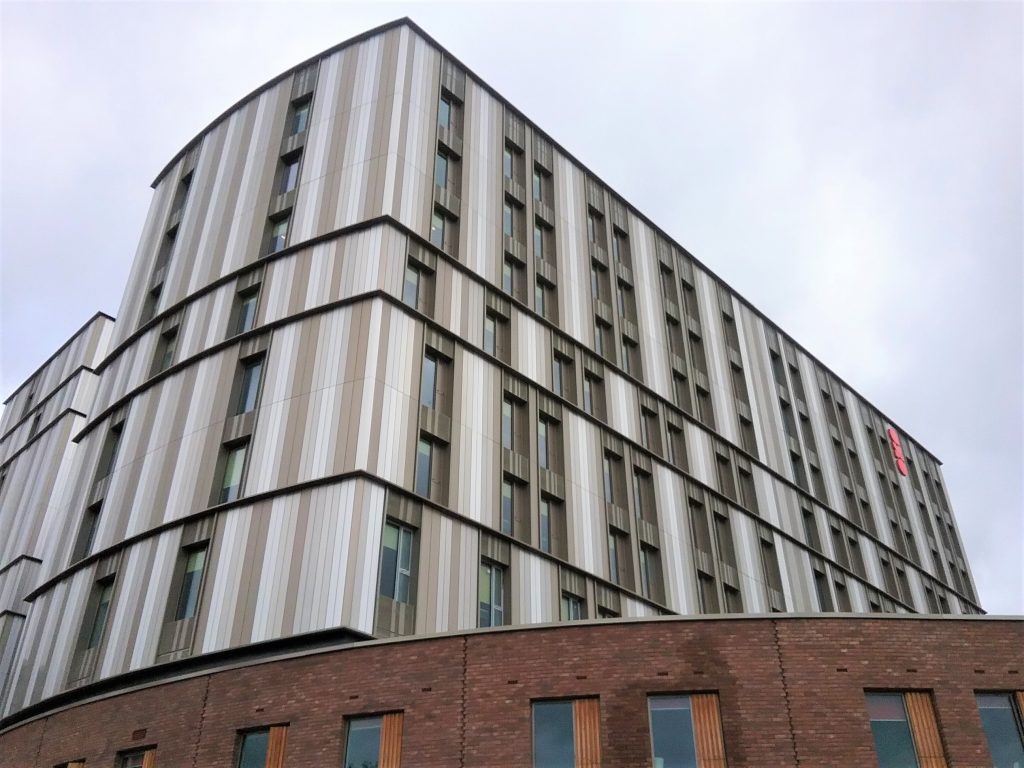 As expected with the increase in turnover, our overheads were increased with a number of significant investments in plant, office facilities, training, welfare and staff.  A concentrated effort to increase our managerial supervision on our sites was headed up by our Contracts Director Rob Hughes to ensure projects ran as smoothly as possible on site.
Profit margin was consistent with previous years proving that the systems we have in place are working well. With re-investment in the company structure, it provides us now with a platform for another year of similar turnover.
Mental Well-Being
This year was a big year for us in terms of investment in staff well-being and mental awareness.  Driven by our SHEQ Manager Melissa Fazackerley, we signed up to the Time to Change campaign to pledge our support to help fight the stigma associated with mental health.  A number of our staff showed a willingness to become more involved, with some volunteering to become mental health champions.  We also had various guest services such as Lancashire Care NHS who were invited in to talk about various subjects including stress and suicide awareness.  The participation from everyone in the company in these activities has been excellent.
Continuing this momentum and drive for greater understanding we supported our Contracts Director Rob Hughes, SHEQ Manager Melissa Fazackerley and Office Manager Chloe Smith through a  12 week Mental Health Awareness distance learning course which now enables them to provide advice to colleagues.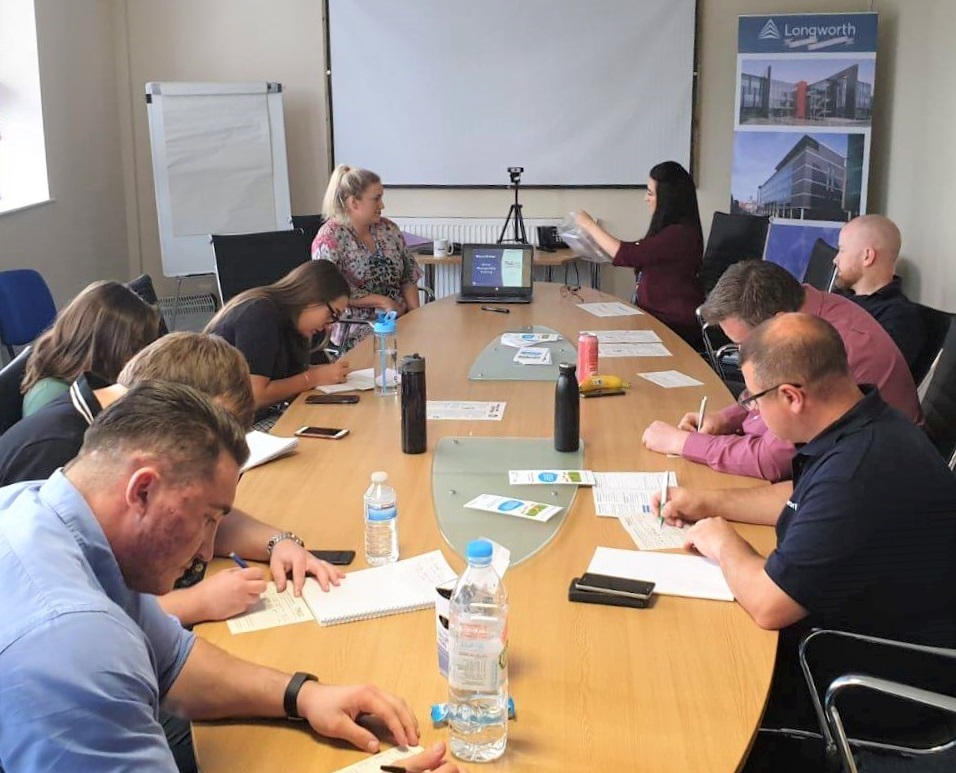 Health and Safety
Safety has been at the forefront of everything we do as a company. We were recognised again by the National Federation of Roofing Contractors, receiving the gold health and safety award for the 10th consecutive year.  As well as this we received a coveted RoSPA gold achievement award for demonstrating an internationally recognised standard of health and safety management.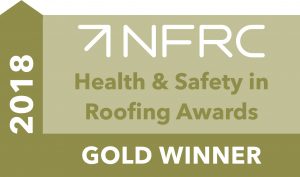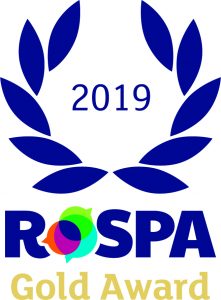 We now have a SHEQ committee, formed from members of office staff from various departments as well as site operatives.  This committee sits every quarter to discuss issues and challenges faced, with resolutions which can be heard by the board of directors and implemented.
This was also a year for some fantastic personal achievements, with our very own Mellissa Fazackerley winning a spot in the 40 under 40 in the Health and Safety Practitioners of the International Institute of Risk Management.  Our single ply membrane operation Gary Aspinall won the NWCSG award for non safety professional of the year.  We also launched a monthly SHEQ award where employees are encouraged to nominate their colleagues, rewarding safe working practices, good workmanship and going above and beyond what is expected.  The award has been sponsored by several key companies in our supply chain.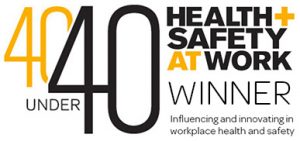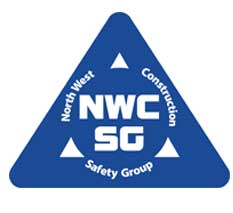 Training
As a company we have always been an industry leader in training our staff and operatives, investing time and money to develop their skills.  This year our employees took part collectively in 860 training days – that's just under 7000 hours!.
All our site operatives are working towards or have achieved an NVQ level 2.  Directors Rob Hughes and Stephen Barnett achieved level 6 NVQ's in Construction Operations and Management, and I achieved an NVQ level 7 in Construction Management.
Further individual success was achieved by our fully supported metal operatives Jack Langley and Zaques McGough who were selected for the 30 under 30 award by Roofing Today Magazine. This award recognises their potential and enthusiasm for training and developing their careers in the traditional metal roofing trade.
The Archie Longworth School of Excellence gathered momentum as well, with the purpose built training room in our workshop being used on several occasions by key suppliers to provide training to our apprentices.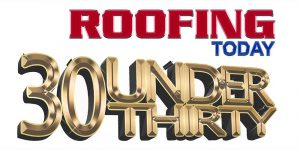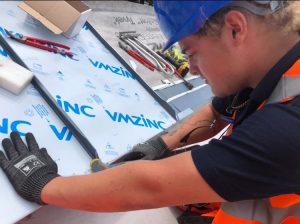 Projects
Once again we completed some amazing projects which I'm sure you've all seen appearing on our various social media accounts.  Our tendency to work on the more interesting and challenging schemes has paid off with our reputation for architectural finishes and quality of workmanship being enhanced.  This was recognised yet again by the National Federation of Roofing Contractors with the short listing of 4 of our projects in this year's awards.  This was the joint most nominations for a single company!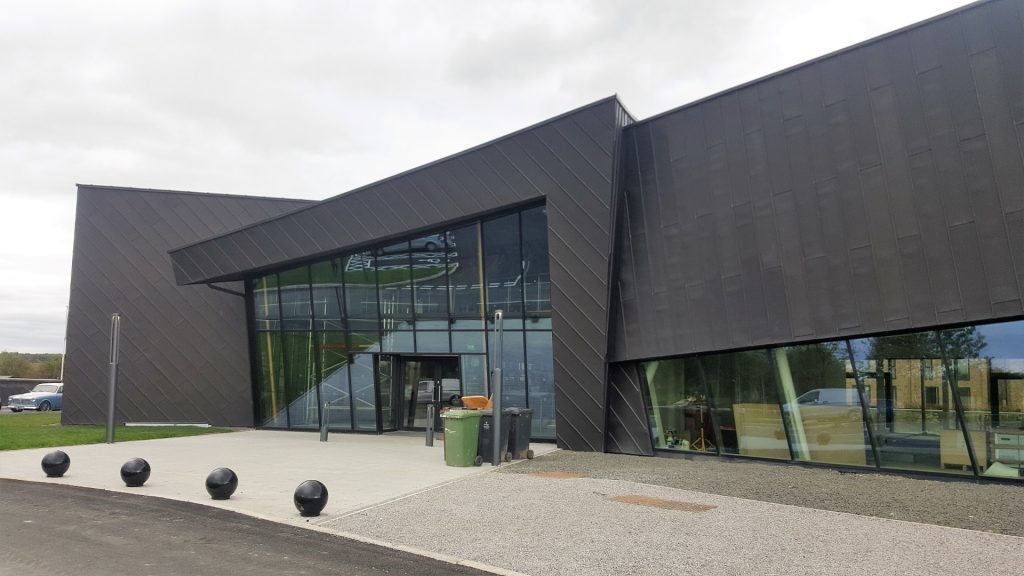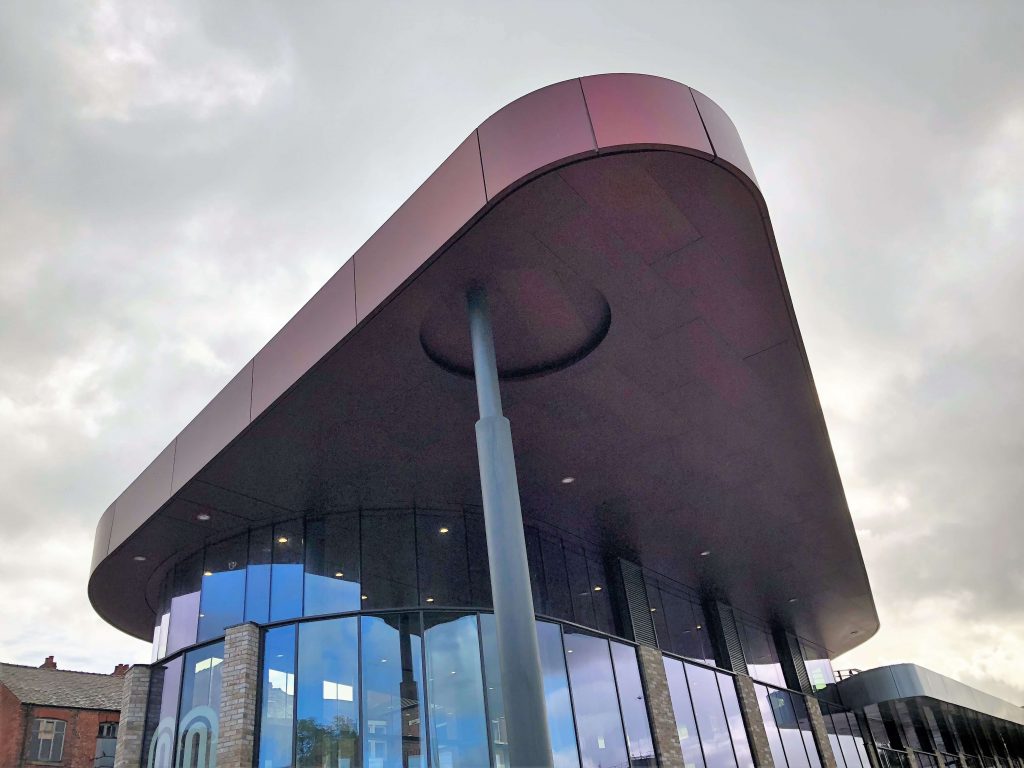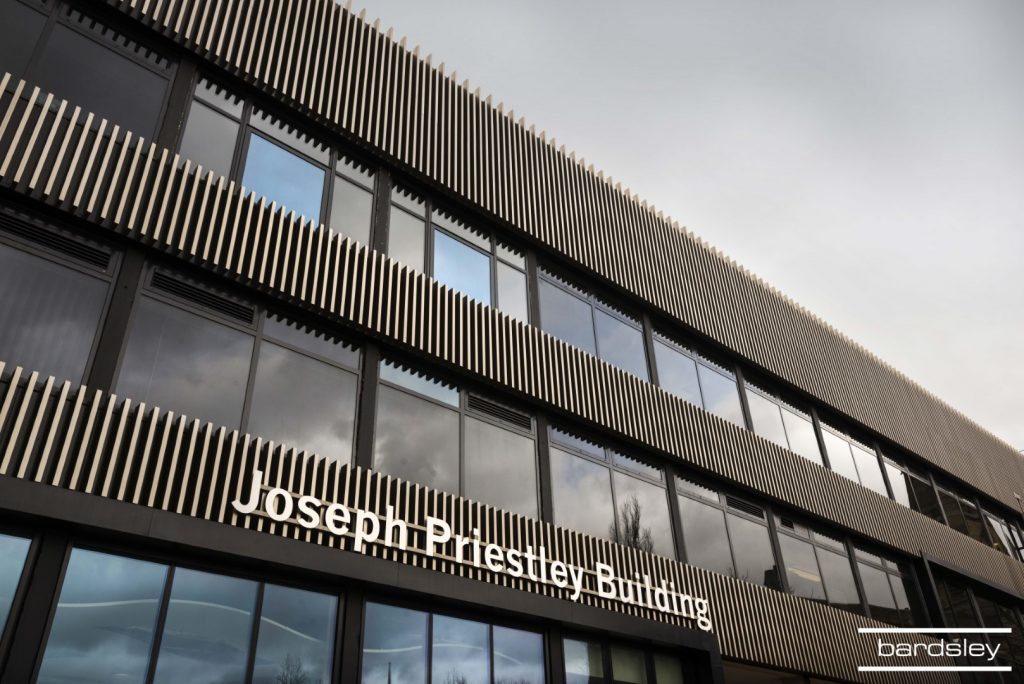 There was also national recognition for projects we worked on at Smokehouses and Hanover House
https://www.smithsdock.co.uk/stories/smiths-dock-success-recognised-nationally-as-development-wins-major-placemaking-award
https://www.rics.org/uk/training-events/rics-awards/rics-awards-north-west/
Markets
The last year has seen us continue to grow our traditional metal roofing and cladding department, expanding our directly employed labour teams giving us more control over quality for clients.  These teams have a mix of experienced installers and apprentices. Four of these apprentices are moving into their final year of a 3 year apprenticeship.  Continuing the education and training of our young operatives is key to maintaining quality of installations in the coming years.
Our presence in the rainscreen market has increased with us securing projects such as Paradise Street in Coventry which had over 5,000m2 of extruded aluminium planks and Leftbank Tower 2 with over 4,000m2 of Aluminium composite panels.  This was further enhanced with Senior Estimator Gary Farnhill joining the company in May, who has a fantastic reputation in roofing and cladding industry.
We also expanded our flat roofing installation teams.  We began to install felt roofing systems alongside our already successful single ply membrane and hot melt inverted roofing.
Looking Forward
We appreciate that our growth has to be controlled, managed and steady.  That's why we aren't planning to increase turnover at all this coming year.  Instead  we are going to concentrate on improving our systems, performance and providing a better service to our existing clients.  We have become top level tier sub-contractors with a number of the major construction companies over the last 18 months.  This is something we want to develop further.
Our Pre-Construction team have been busy working closely alongside our Commercial Director Karl Smith in negotiating £11m of new contracts for the coming year already. A large percentage of that being repeat business through main contractors we have great relationships with.  We can now be selective in the projects we wish to take on. A preference for local schemes with tier one clients being the ultimate goal.
Some of our key projects already secured for 2019/2020 can be seen below –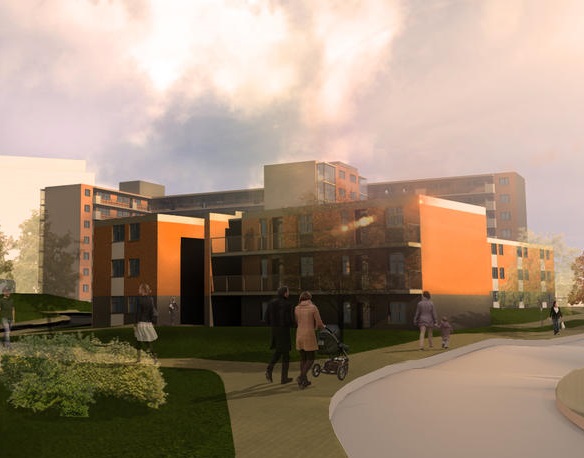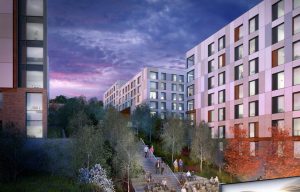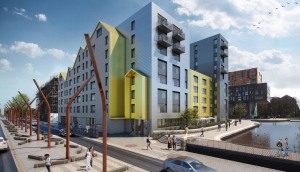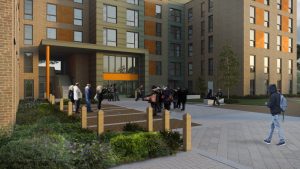 In conclusion this has been the most successful year we've had at Longworth. Not only in terms of increased turnover but actually becoming a better company to work for and with.  The feel good factor that has come with job creation, completion of some fantastic projects, increased awareness of social responsibility and improved health and well-being in the workplace have all been a part of the growth of this company.  It's been a great effort by every one of our staff and site operatives and we look forward to another year of the same!
#teamlongworth
What our clients say
"The efforts during the construction stage of the works must be commended. The quality of the finished product is evident to anyone who cares to visit the campus at Stockport College."

Tom Herd - Senior Design Manager, Wates Construction