Blog Post from Longworth Managing Director Paul Smith
07 Dec 2018
Longworth Managing Director Paul Smith, contemplates a question
Its the last in a series of 5 blog posts and Longworth's SHEQ Manager, Melissa Fazackerley, asks each of the Longworth company directors a question about their area of work in relation to the construction industry as a whole. Blog post number 5 is from Managing Director Paul Smith. Here is what Melisa put to Paul:
How important is it to be involved with day to day activities as a Managing Director and why?
I have always loved being part of a team and the Team Longworth philosophy is at the heart of everything we do at Longworth. Each member of the team, from myself to level 1 apprentices need each other and together we form all the turning cogs that make the machine work so well.
Next year I will celebrate my 30th year in this industry and along that journey, I have gained an enormous volume of knowledge and experience that I love to share with those around me. We all treat each day as a new school day, learning and bettering ourselves as we go.  The wealth of experience I have under my belt means that there are not many situations that I haven't seen before, that can be applied to finding solutions together, within our team and hand in hand with our clients to overcome almost anything.
I truly believe that honest and dedicated partnerships forge the best working relationships between our clients and our team and I like to be at the very heart of this. Keeping very close to the day to day activities allows me to interact as close as I possibly can to ensure that our clients and our team members are supported through every part of our operations.
Let's face it! This industry is a difficult one to say the least. We face a never ending catalogue of challenges each and every day, but by keeping close to our daily activities, I can ensure that we are aligning ourselves closely and  empathising at every juncture with our team members and clients, ensuring that those challenges are overcome successfully every time.
I never underestimate the privilege I have in holding the position of Managing Director of this great company and this honour allows me the opportunity to meet other directors and professionals from around the construction industry, both in our specialist area and from the wider supply chain. Staying close to the day to day activities within Longworth affords me opportunity to bring that extended knowledge gained from the wider construction community to the benefit of Longworth, ensuring we can always adapt, improve and learn from others in this ever changing environment.
With that said, I guess at the very heart of my wish to always stay close to the daily life of Team Longworth is my overall love of the construction industry and creating the great buildings that shape the world we live in. I am sure we are all the same insofar as standing back at the completion of a project and feeling incredibly proud of what we have helped to achieve. Appreciating the feeling of being part of the team that has created a building that will still be there long after we're all gone and knowing that that building will service its users well and create a longstanding mark in history, long into the future.
Managing Director Paul Smith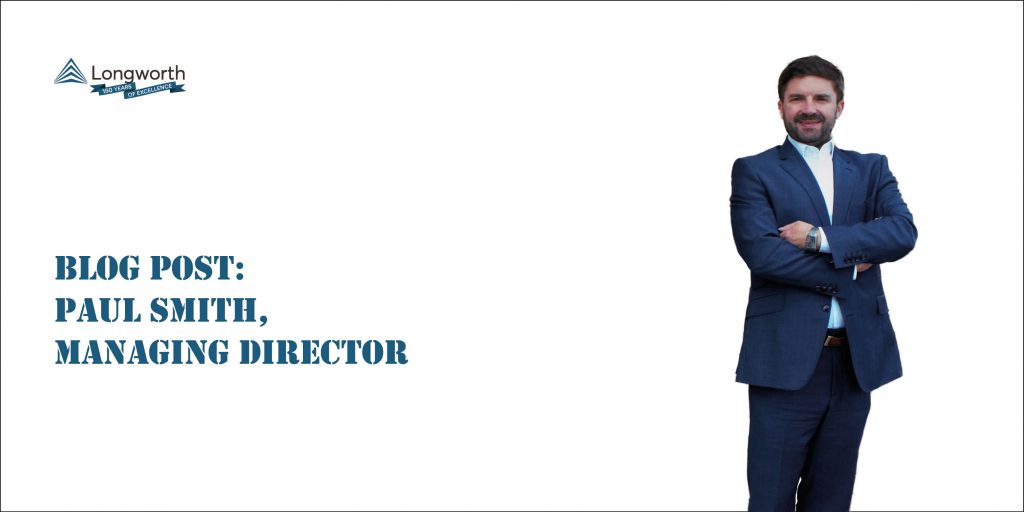 What our clients say
"The efforts during the construction stage of the works must be commended. The quality of the finished product is evident to anyone who cares to visit the campus at Stockport College."

Tom Herd - Senior Design Manager, Wates Construction