Architect
RADM Architects
The Warehouse offers stylish urban living in a unique, luxury development right in the 'heart' of Chester. The standing seam profile lends itself perfectly to the sympathetic conversion of the once heavily industrial building.
Single Ply Standing Seam
This design and build project with Single Ply standing seam roof by Longworth, involved the conversion and extension of an existing retail unit into 11 luxury apartments with undercroft parking, in central Chester. The Warehouse building has had a number of different past uses, including a garage, a busy snooker hall and lastly, the popular 90's activity, Lazer Quest. The new development features stunning landscaped roof gardens with spectacular views of the River Dee.
Longworth worked  veryclosely with Dawnus Construction in the Value Engineering of the project. The client wanted to achieve a standing seam profile effect around the penthouse elevations of the luxury apartment development. Their budget wouldn't stretch to traditional methods using zinc or similar materials such as aluminium or copper so Longworth's Flat Roofing Manager, Aaron Hepworth expertly suggested a mock standing seam in Armourplan Single Ply Membrane which would provide a very similar design aesthetic without detriment to the build budget. The finished effect looks tremendous and matches the high standard of design brief perfectly. The individual rooftop gardens are covered in Armourplan single ply as well. The rainwater outlets involved particularly difficult single ply detailing to maintain the design aesthetic while also serving their intended purpose.
Single Ply in the City
As the scheme is located within the busy ancient city centre of Chester, the site had minimal room for storage of materials and access equipment. The site location is also adjacent to numerous ancient and listed buildings, including the Roman Amphitheatre and a row of 16th Century almshouses, making the already tricky logistics that much more difficult to maneuver around. The site is adjacent to the last remaining classic Victorian corner street pub within the City Walls of Chester so extra care and attention was taken when accessing and exiting the site.
Credit
With thanks and credit to Andrea Morris of Vivio Developments for the use of the images.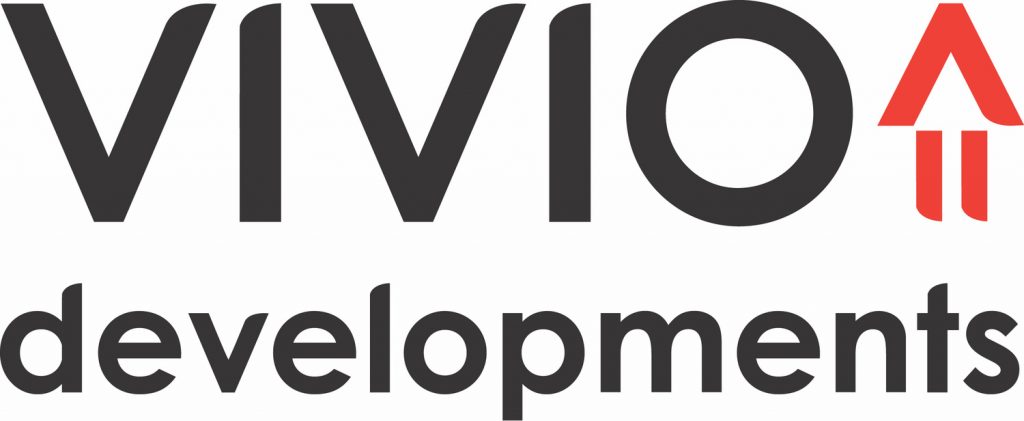 //php echo $image['sizes']['project-gallery']; ?> //php die(print_r($image)); ?>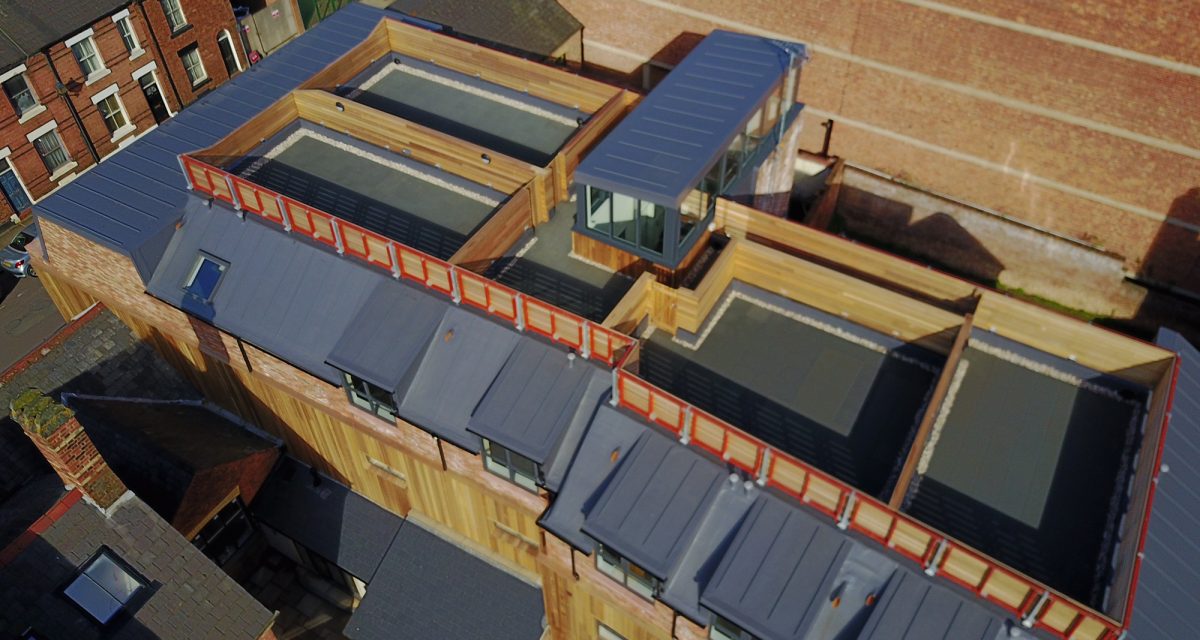 //php echo $image['sizes']['project-gallery']; ?> //php die(print_r($image)); ?>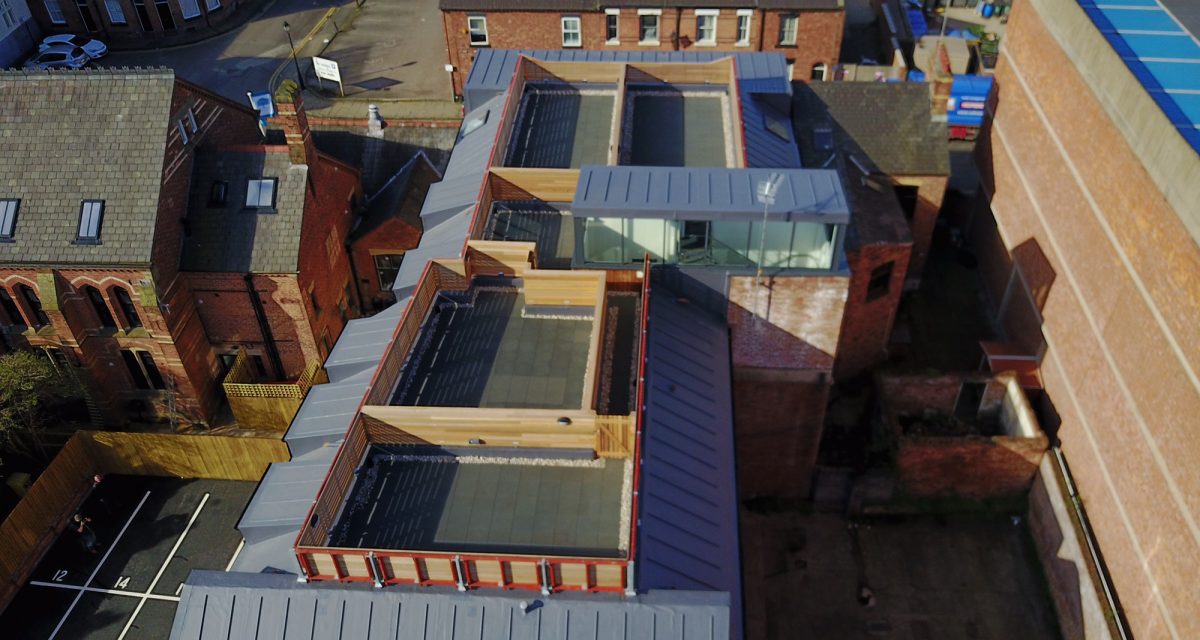 //php echo $image['sizes']['project-gallery']; ?> //php die(print_r($image)); ?>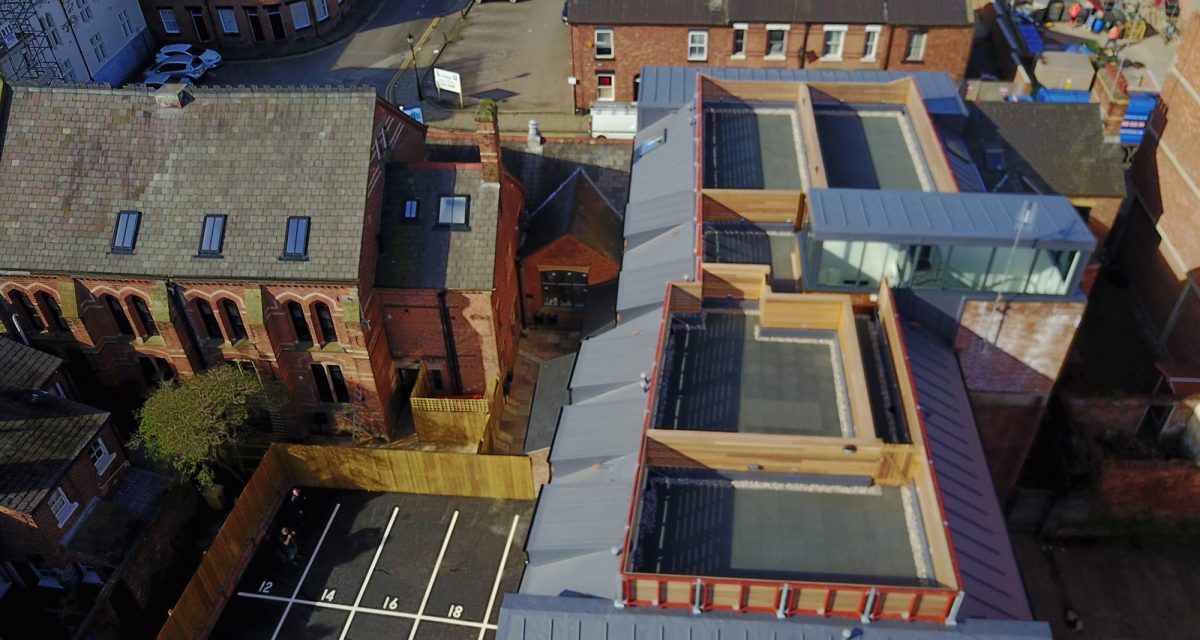 //php echo $image['sizes']['project-gallery']; ?> //php die(print_r($image)); ?>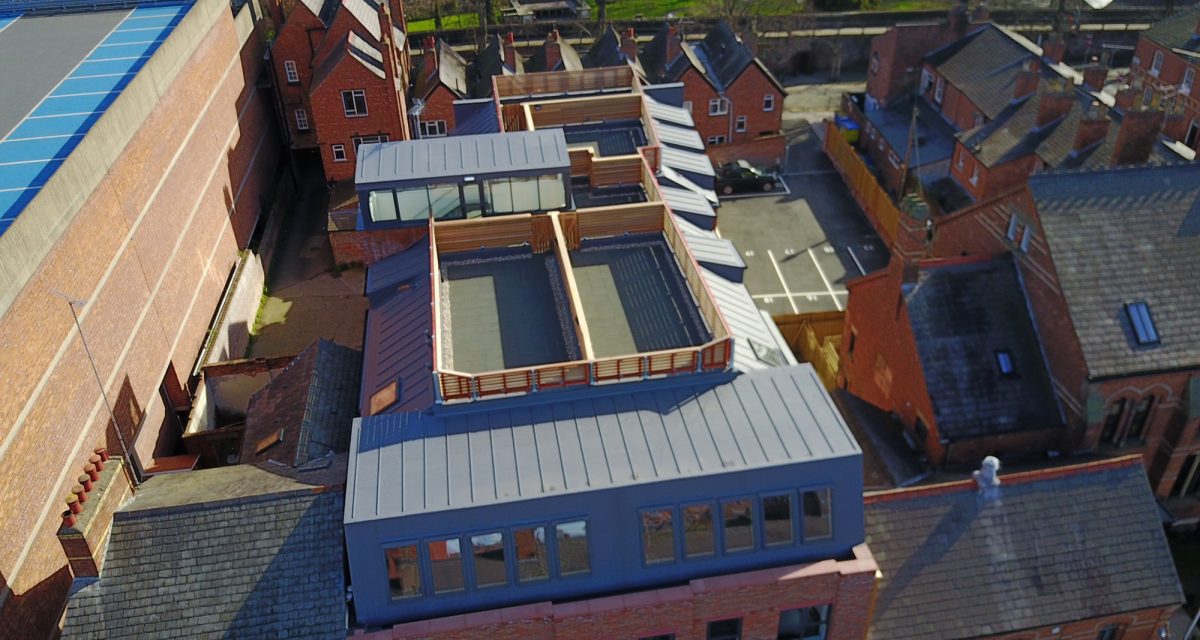 //php echo $image['sizes']['project-gallery']; ?> //php die(print_r($image)); ?>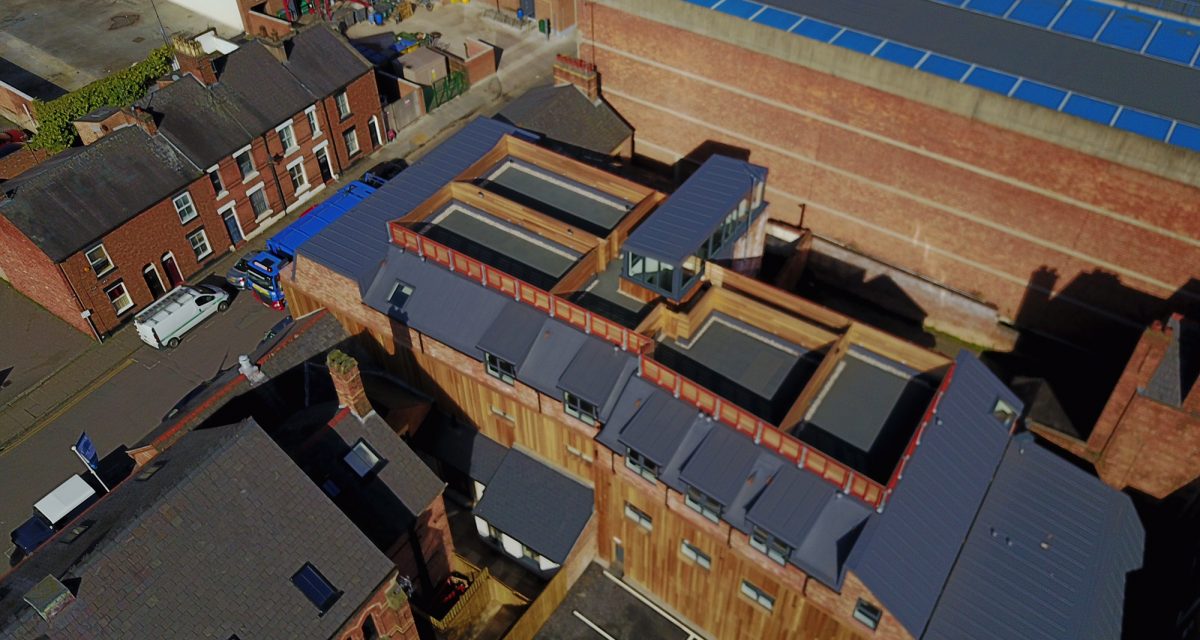 //php echo $image['sizes']['project-gallery']; ?> //php die(print_r($image)); ?>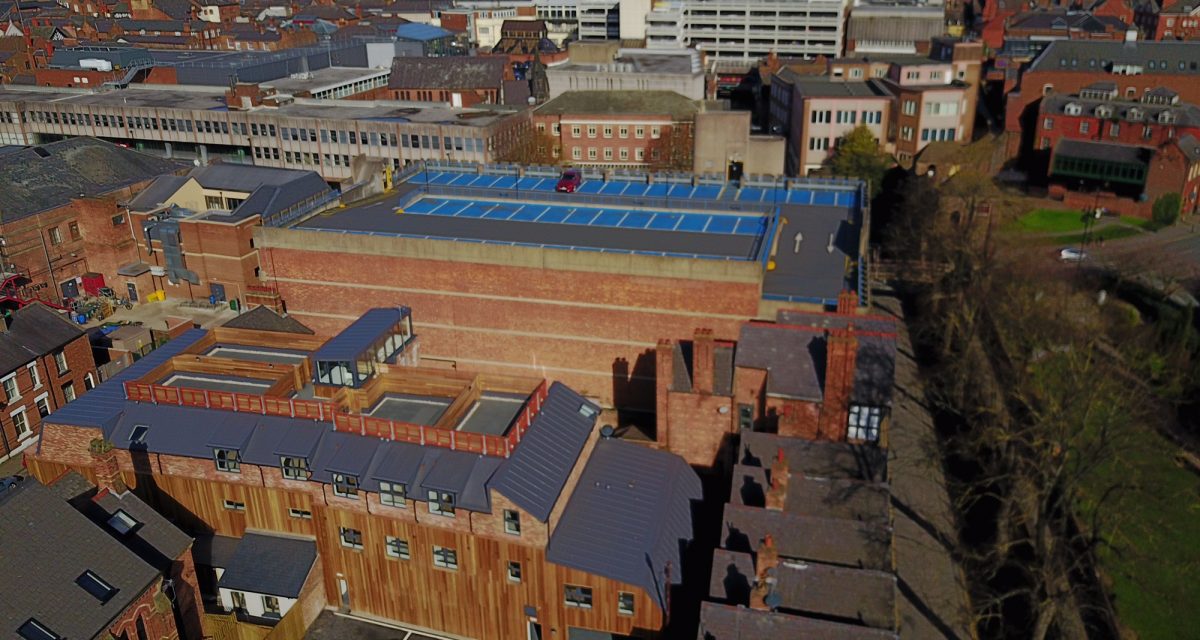 //php echo $image['sizes']['project-gallery']; ?> //php die(print_r($image)); ?>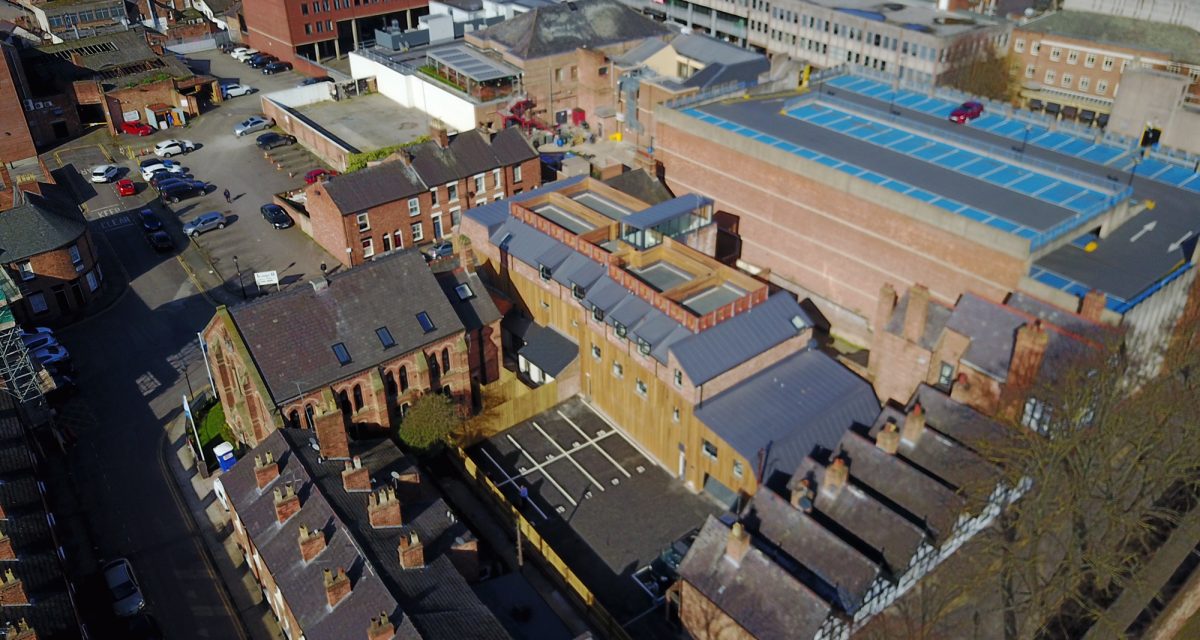 //php echo $image['sizes']['project-gallery']; ?> //php die(print_r($image)); ?>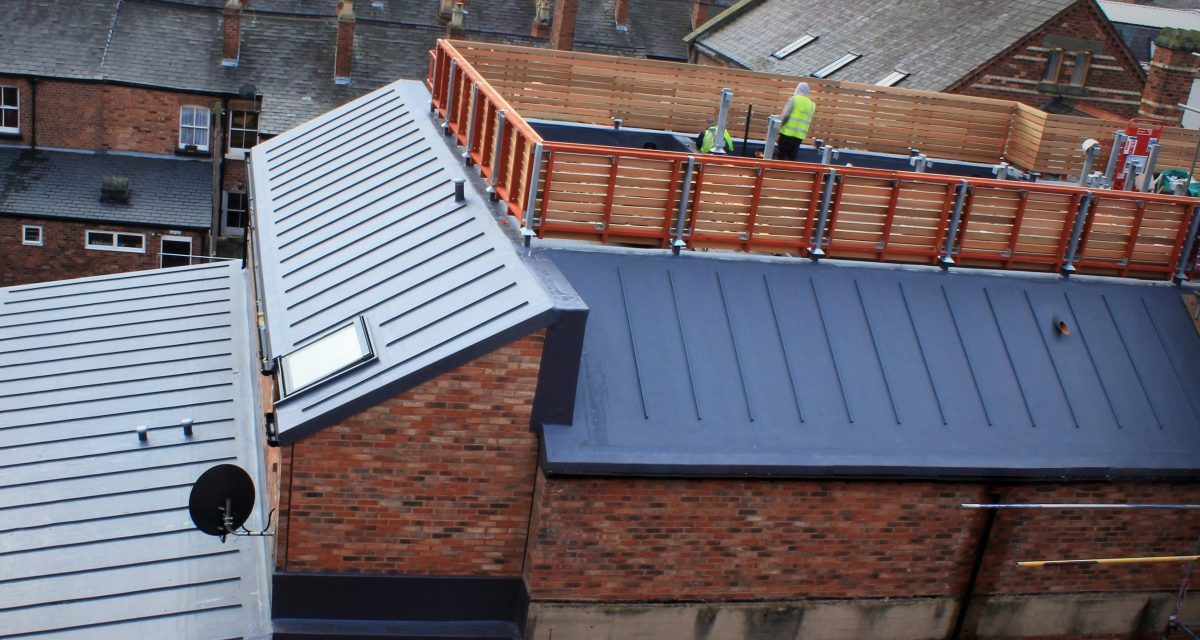 //php echo $image['sizes']['project-gallery']; ?> //php die(print_r($image)); ?>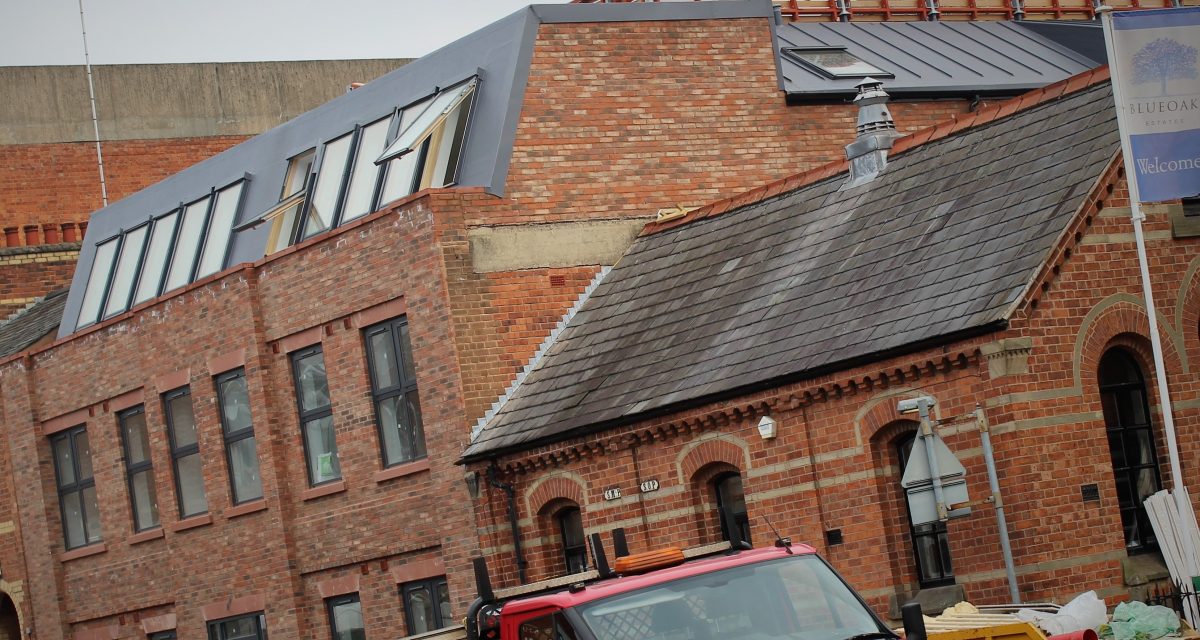 Specification
Armourplan Single Ply membrane from SIG D&T
Mock standing seam profile
What our clients say
"We're really pleased with the proactive effort put in by Longworth to ensure the desired quality is achieved. The building is well received by everyone and regarded as a success."

Husnee Jamalluddin - Associate, Halsall Lloyd Partnership