Matalan HQ
Project Pluto, Knowsley
Contractor
Morgan Sindall PLC
Morgan Sindall secured the £19 million contract with Maro Developments to construct the new Matalan office building at the former Petrolite site at Knowsley Industrial Park.
ACM Rainscreen Cladding System
Longworth was contracted to supply and install the Kingspan K20 Benchmark system with Ceramic Tile exterior and Booth Murie ACM rainscreen cladding in two colours – Traffic Red and Black Grey as well as the aluminium copings and column casings. Morgan Sindall approached Longworth because another contractor had let them down by withdrawing from the process and needed someone who could step in at the last minute to prevent delays in the programme.
Longworth committed to a very short lead in period knowing it would be an uphill task.  They were able to have operatives on site within 3 weeks of an order and commenced with the backing structure to the Kingspan Benchmark system.
The Kingspan and the ACM Rainscreen cladding were both on extremely long delivery periods (10 and 14 weeks respectively), so intensive scheduling was required.  To prevent delays in the programme, all the backing structures, secondary steelwork and composite panels were installed whilst we were waiting for the ceramic tiles and ACM.
With Longworth's offices less than 15 miles from the site, they were able to provide local labour resources which helped Morgan Sindall achieve their goals for reduced omissions.  Car sharing and visiting site on route to their office also reduced travelling time and fuel.
The project manager for Longworth, Lee Smith was trained to an SMSTS level and was also qualified to NVQ Level 5. Regular toolbox talks were carried out on site to ensure that the operatives also received the correct health and safety information relating to such a fast and difficult project.
Longworth's H&S Director, Robert Hughes, made regular site visits and carried out full site audits. This was not only for the benefit of Longworth, but also highlighted any issues for the main contractor.
As all our access was from MEWPS, our operatives were fully focused on the strict procedures which needed to be kept to with regards to regular plant checks, consideration for nearby trades, extreme weather conditions etc.
Matalan HQ project details
The project, forming part of Matalan's new headquarters, is built on a 15 acre site and provides 132,000 sq ft of fully serviced office facilities. The scheme off Acornfield Road also includes extensive car parking.
Matalan's new multi-million pound head office and warehousing facility has created 400 new jobs in addition to the 1,200 staff already employed at Matalan's soon-to-close Skelmersdale head office.
Matalan sees the move as an important development to ensure the future growth of the business into a leading multi-channel retailer, as well as a positive investment into the local community.
It has been designed to a Building Research Establishment Environmental Assessment Method (BREEAM) 'Very Good' rating, incorporating sustainable technologies for power, heating and cooling and will also provide opportunities to link into a possible future on-site energy generation facility in a separate building.
//php echo $image['sizes']['project-gallery']; ?> //php die(print_r($image)); ?>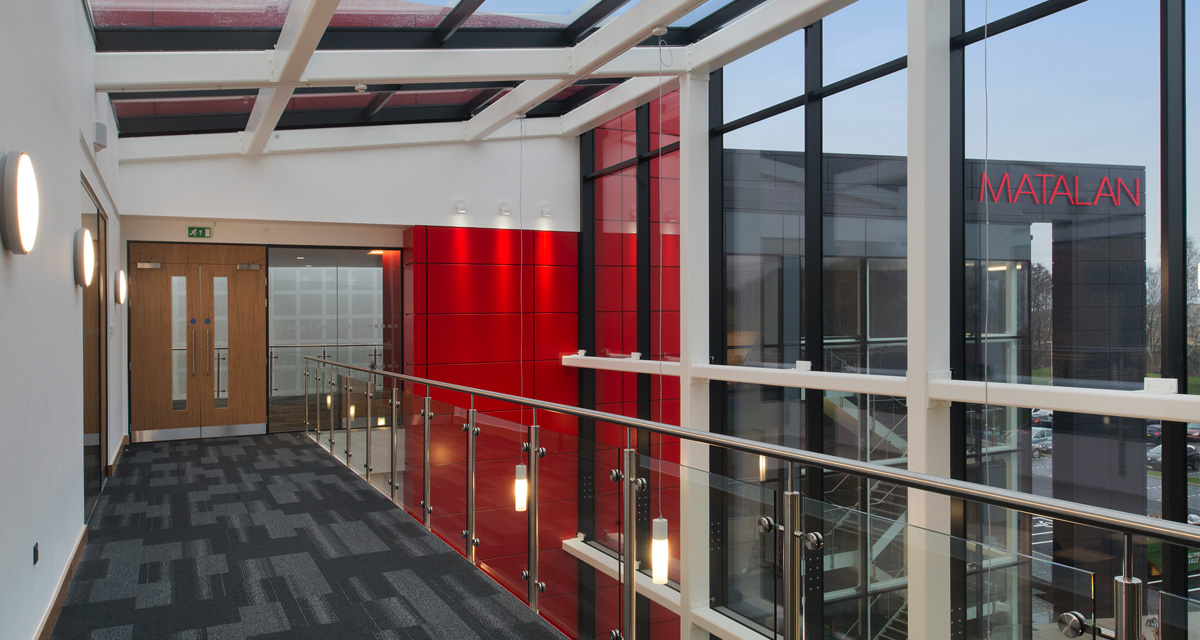 //php echo $image['sizes']['project-gallery']; ?> //php die(print_r($image)); ?>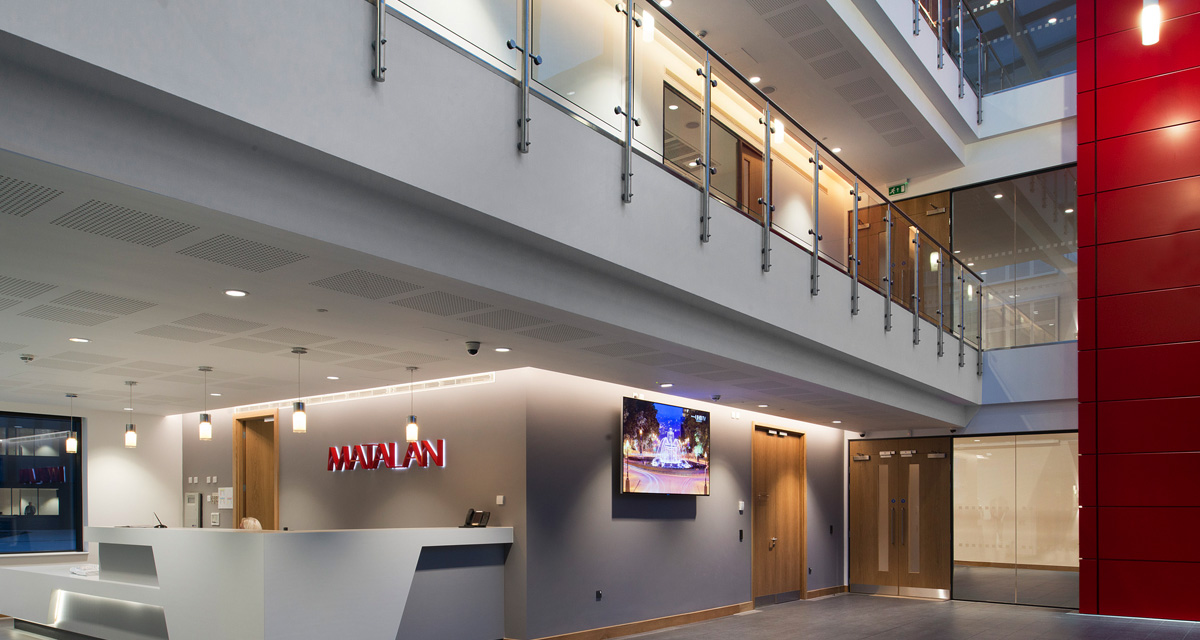 //php echo $image['sizes']['project-gallery']; ?> //php die(print_r($image)); ?>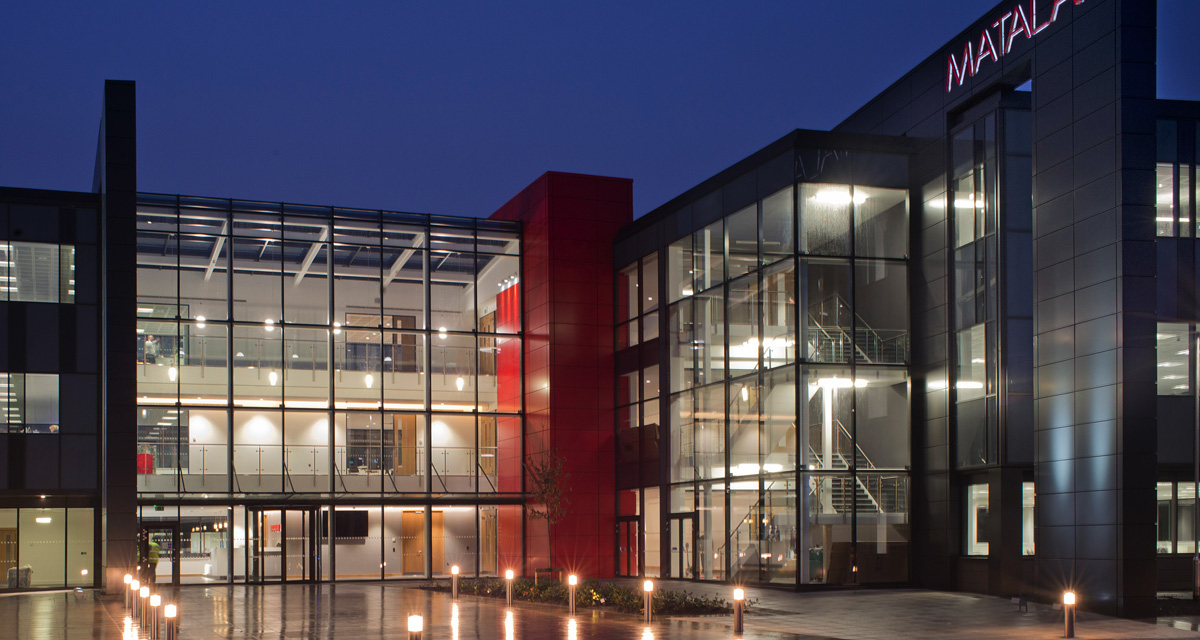 //php echo $image['sizes']['project-gallery']; ?> //php die(print_r($image)); ?>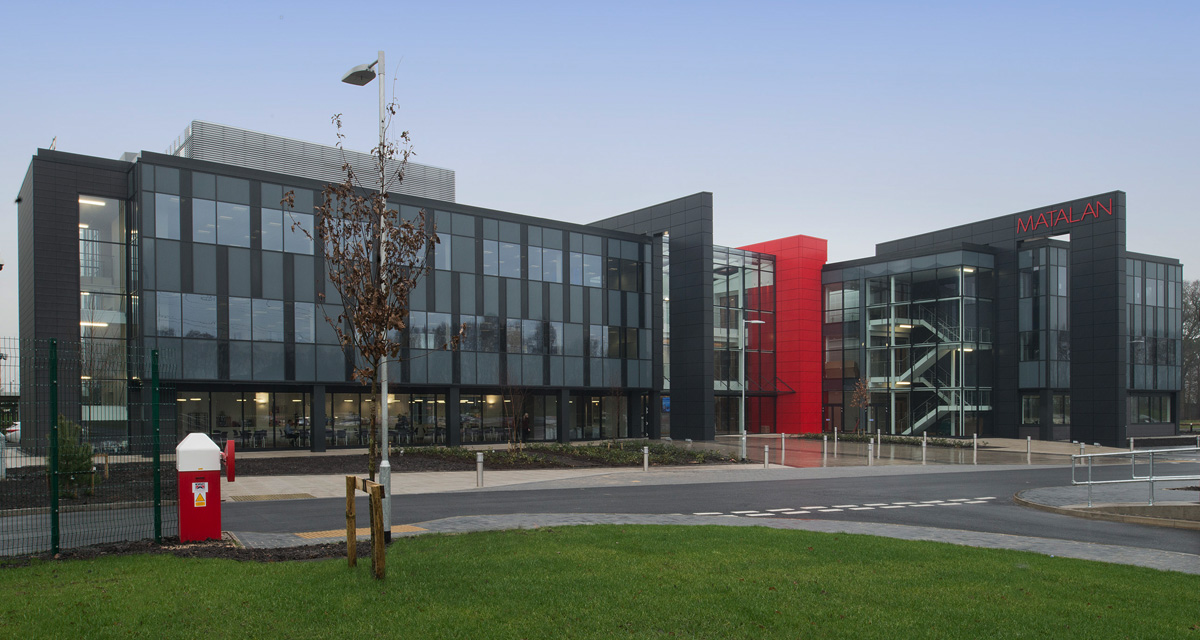 //php echo $image['sizes']['project-gallery']; ?> //php die(print_r($image)); ?>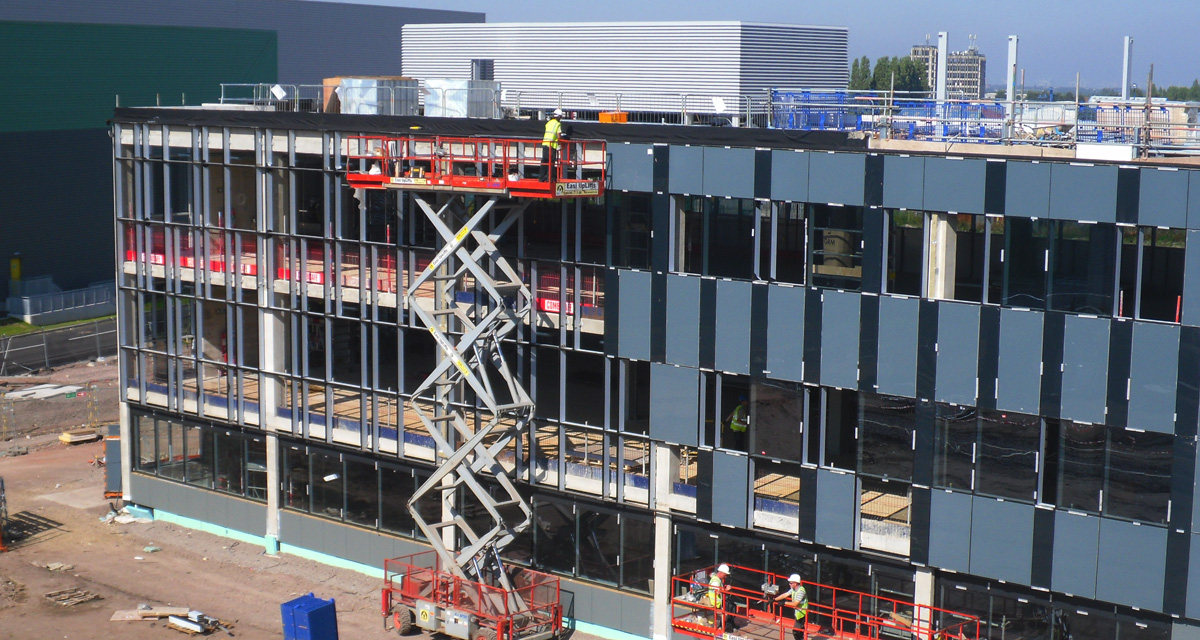 //php echo $image['sizes']['project-gallery']; ?> //php die(print_r($image)); ?>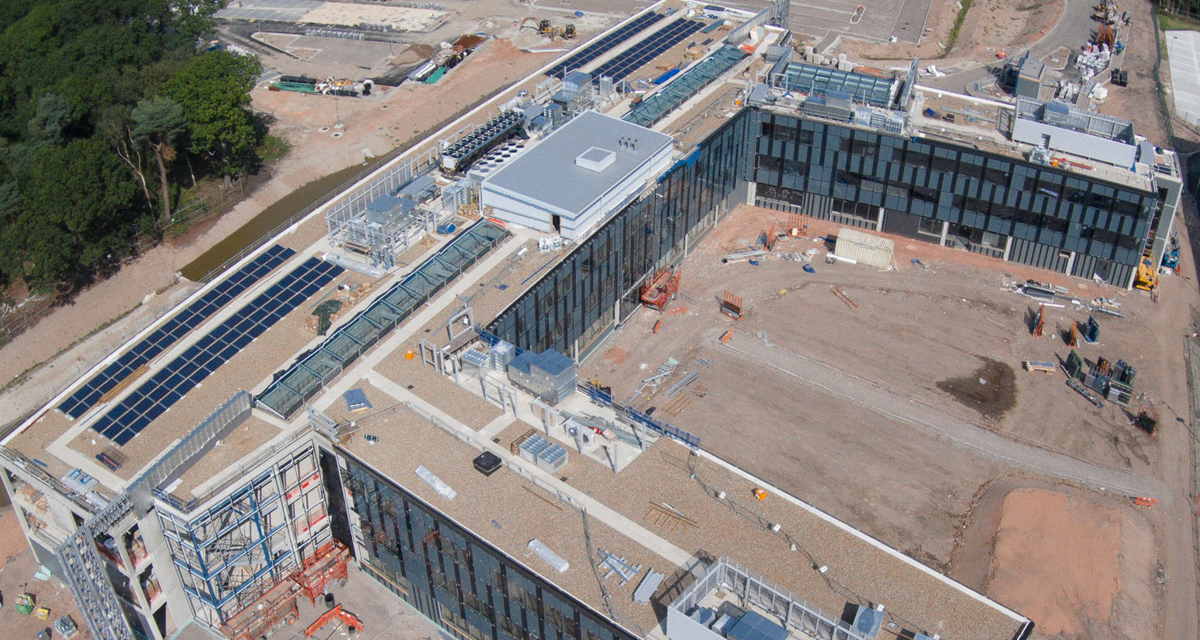 //php echo $image['sizes']['project-gallery']; ?> //php die(print_r($image)); ?>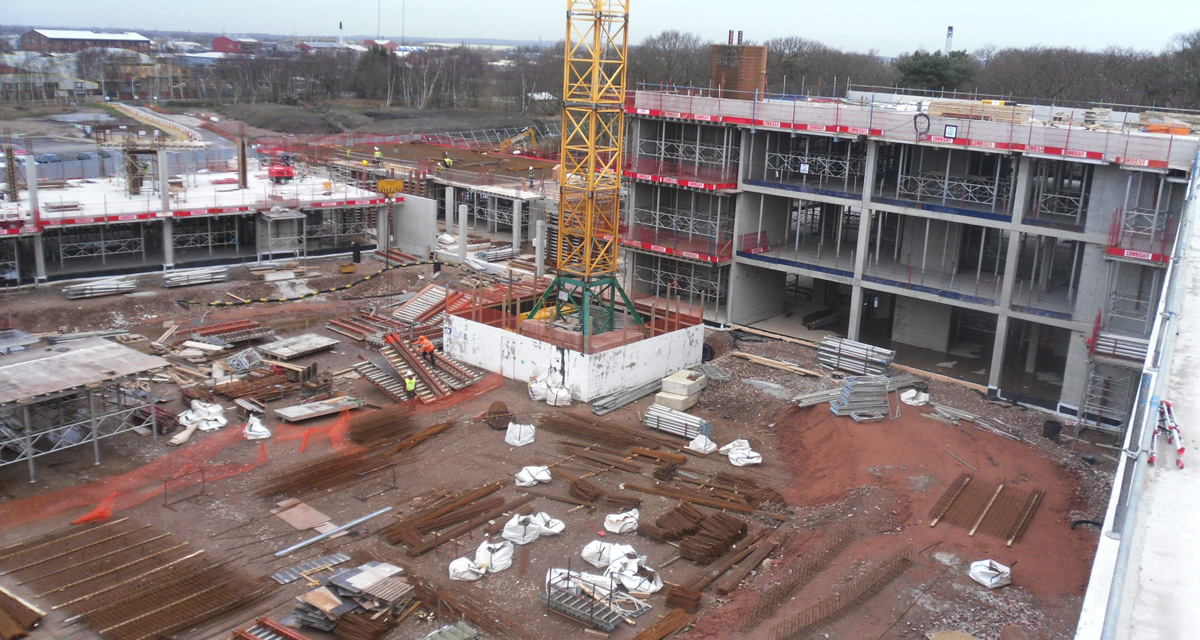 Specification
Kingspan K20 Benchmark with ceramic tile exterior
Booth Murie ACM rainscreen In Traffic Red & Black Grey
Aluminium copings and column casings
What our clients say
"We're really pleased with the proactive effort put in by Longworth to ensure the desired quality is achieved. The building is well received by everyone and regarded as a success."

Husnee Jamalluddin - Associate, Halsall Lloyd Partnership