Holy Cross Catholic High School
Chorley
Architect
Lancashire County Council
Longworth installed 800m2 of Sika Trocal Single Ply membrane to Holy Cross Catholic High School in Chorley for Carefoot PLC
Single Ply Membrane
Longworth were appointed by main contractor Carefoot PLC as the roofing contractor of choice for the installation of Sika Trocal single ply membrane to a Tata Steel galvanised deck, PPC aluminium cappings to the perimeter and Velux CVP rooflights.
Longworth began the bid process in October 2016 and were awarded the single ply flat roof package in January 2017. Longworth have an excellent working relationship with Sika Trocal with whom they worked very closely with during the tendering process. Longworth installed over 800m2 of Sika Trocal Type S, Slate Grey single ply membrane to the roof of Holy Cross School using fixings supplied by SFS Intec and insulation supplied by Encon Insulation Limited. The project programme was very tight and had a critical deadline in order to open the school in time for the new school year in the September. For Longworth the programme ran from February 2017 and was completed by May 2017.
Longworth's Flat roofing manager, Aaron Hepworth managed the project as whole, from pre-construction and procurement to project management together with Longworth's terrific flat roof operatives. Aaron and his team brought a higher level of expertise and knowledge to this project and allowed Longworth to bid outright for the flat roofing package outside of their usual building envelope projects. Securing this contract is another sign of their continued success and growth in the construction industry.
Outside the single ply
Carefoot PLC were appointed as principle contractor to build a much needed extension to the existing Catholic High School. The project was awarded as part of a partnering framework that Walter Carefoot & Sons Ltd have with Lancashire County Council, who were acting as the architect.
The project consisted of the construction of 6 new classrooms and a specialist dance and drama studio. The programme ran for 35 weeks and was handed over to the school in the summer of 2017.
//php echo $image['sizes']['project-gallery']; ?> //php die(print_r($image)); ?>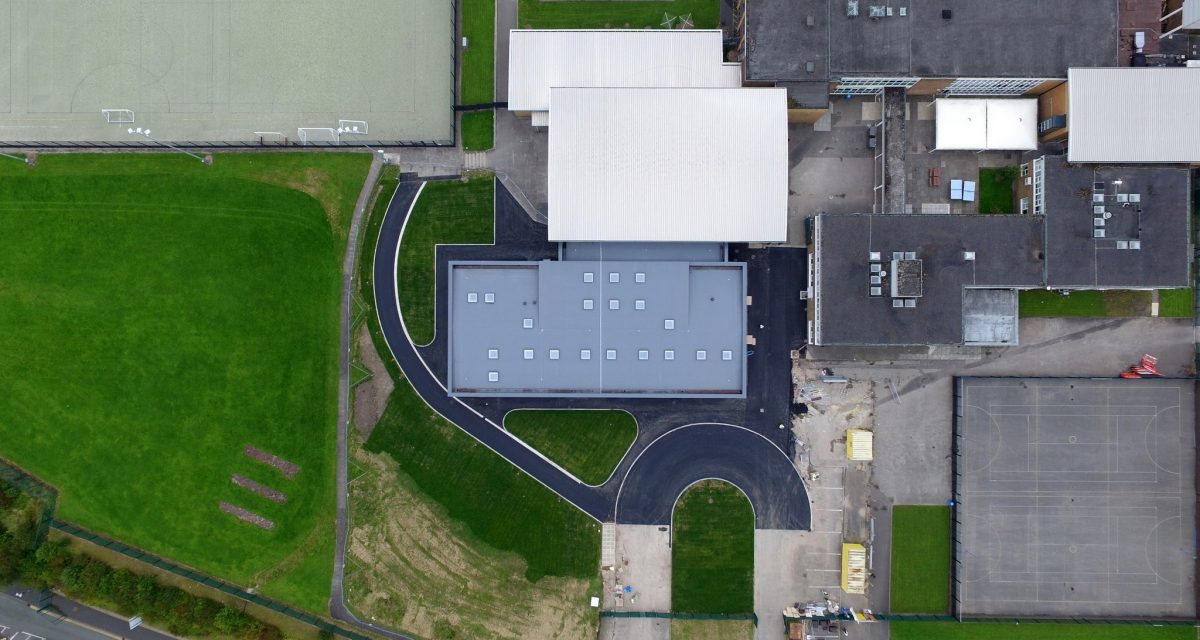 //php echo $image['sizes']['project-gallery']; ?> //php die(print_r($image)); ?>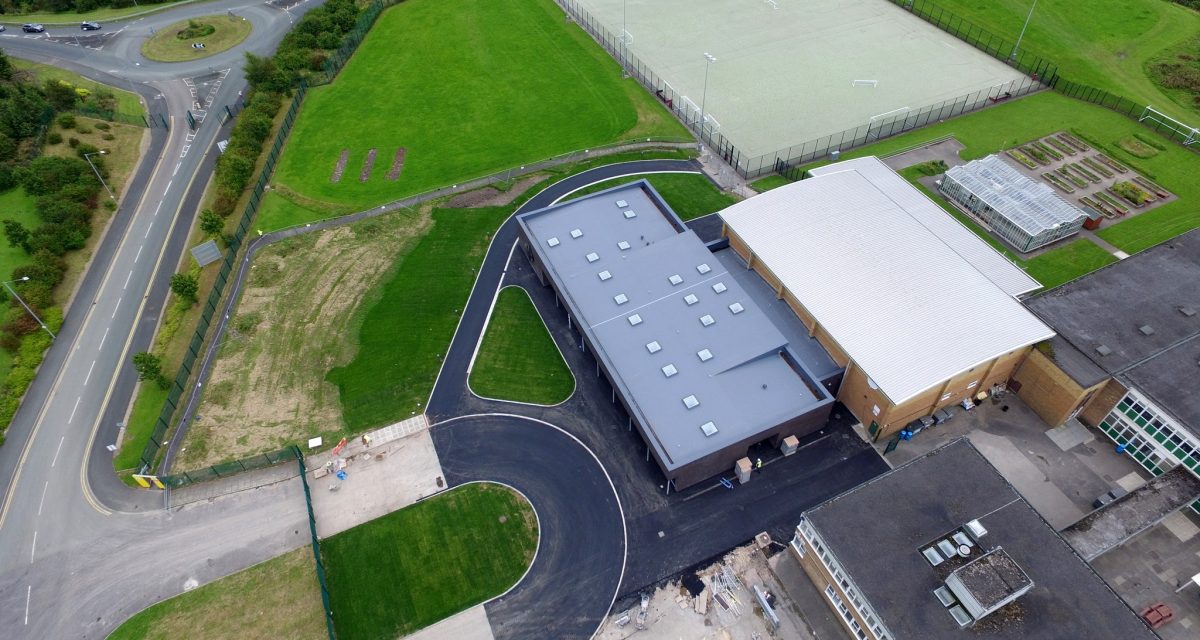 //php echo $image['sizes']['project-gallery']; ?> //php die(print_r($image)); ?>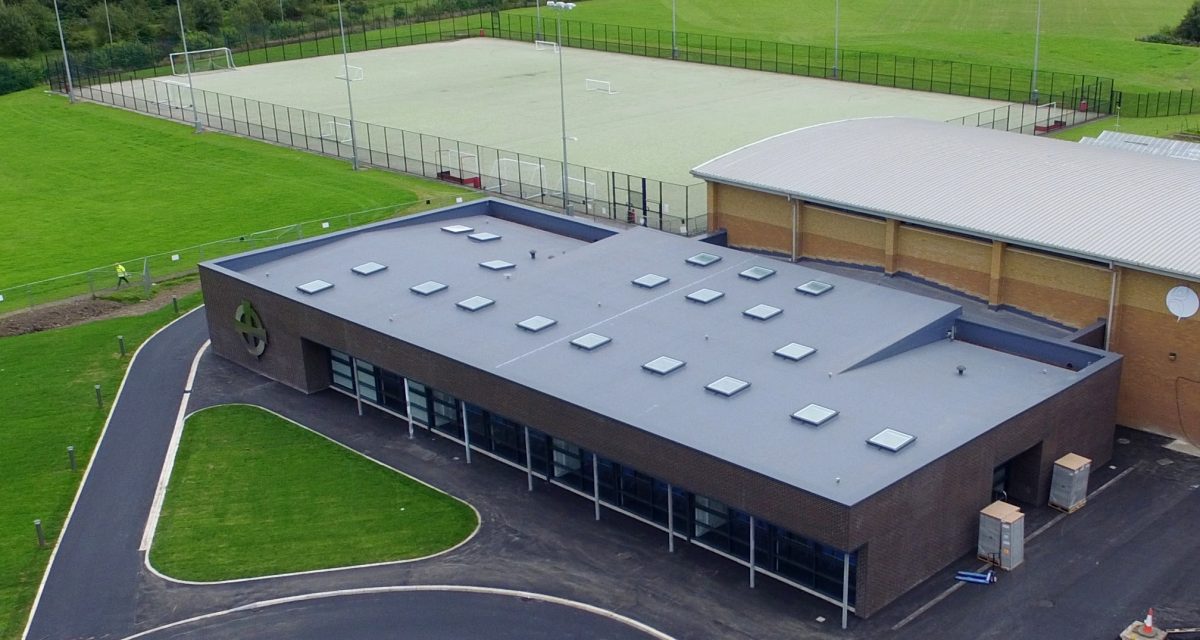 //php echo $image['sizes']['project-gallery']; ?> //php die(print_r($image)); ?>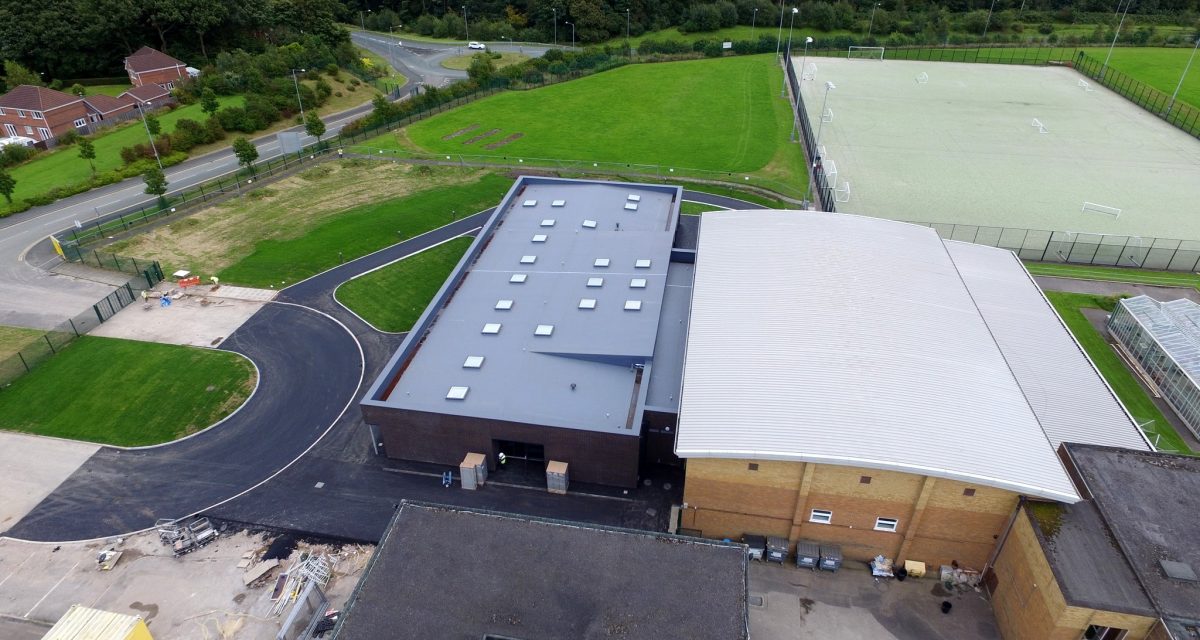 //php echo $image['sizes']['project-gallery']; ?> //php die(print_r($image)); ?>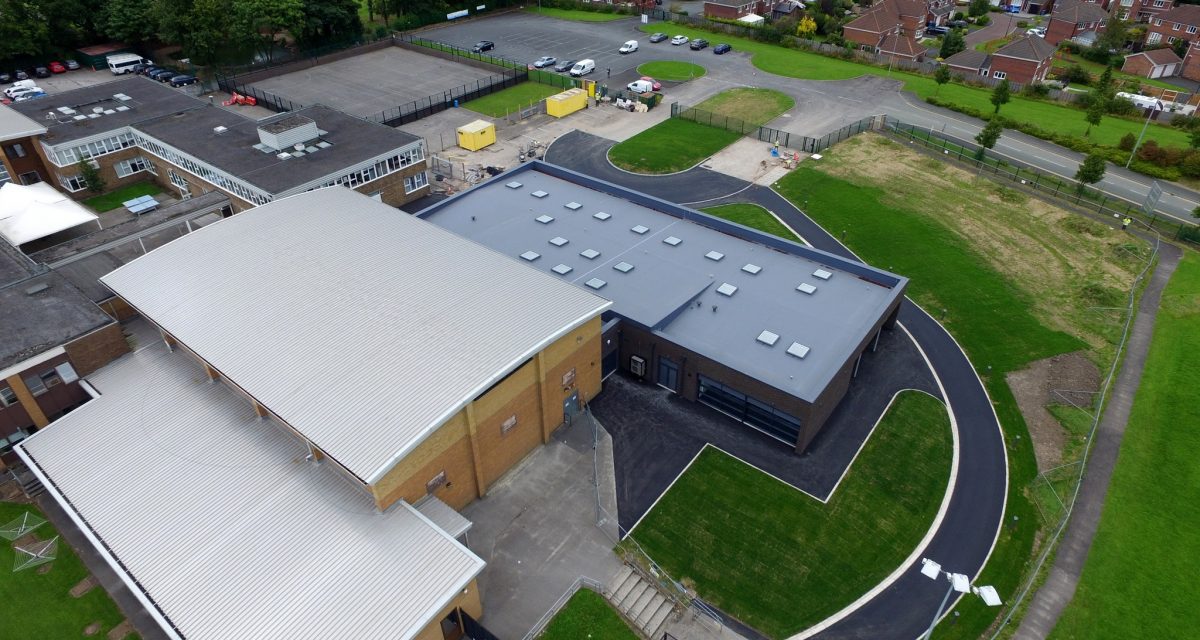 //php echo $image['sizes']['project-gallery']; ?> //php die(print_r($image)); ?>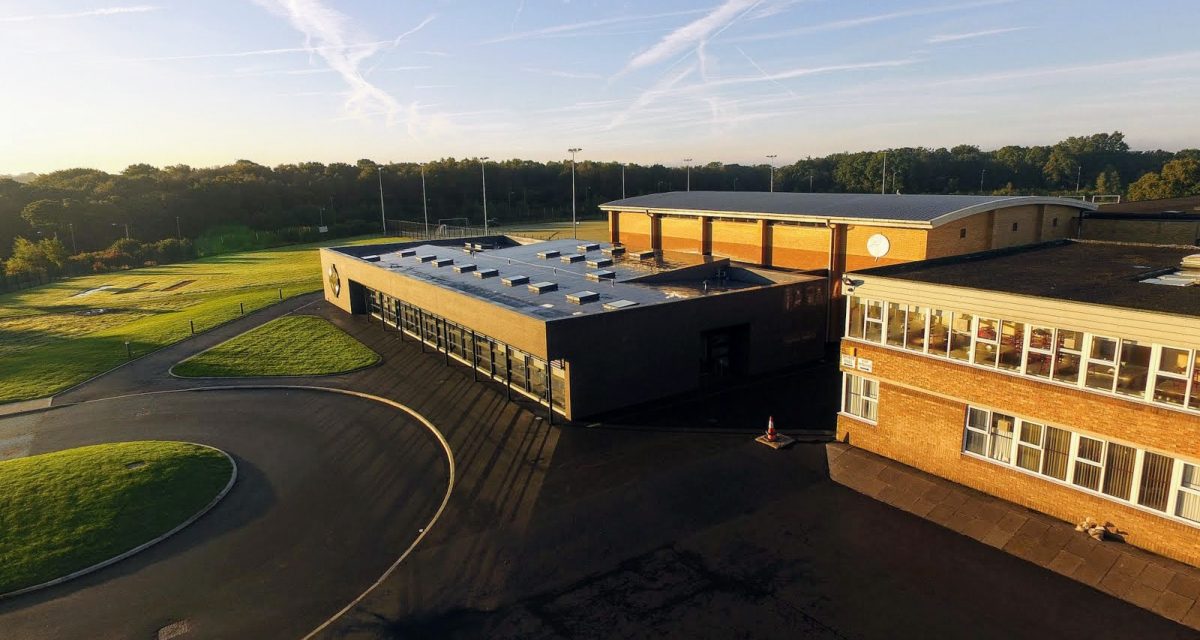 //php echo $image['sizes']['project-gallery']; ?> //php die(print_r($image)); ?>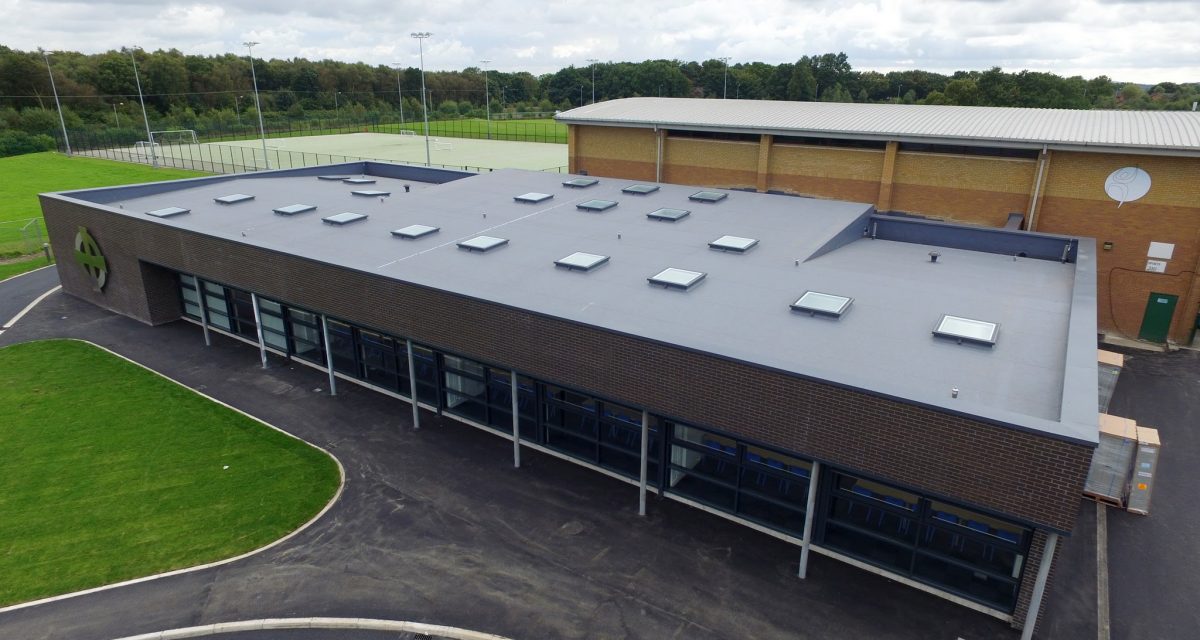 //php echo $image['sizes']['project-gallery']; ?> //php die(print_r($image)); ?>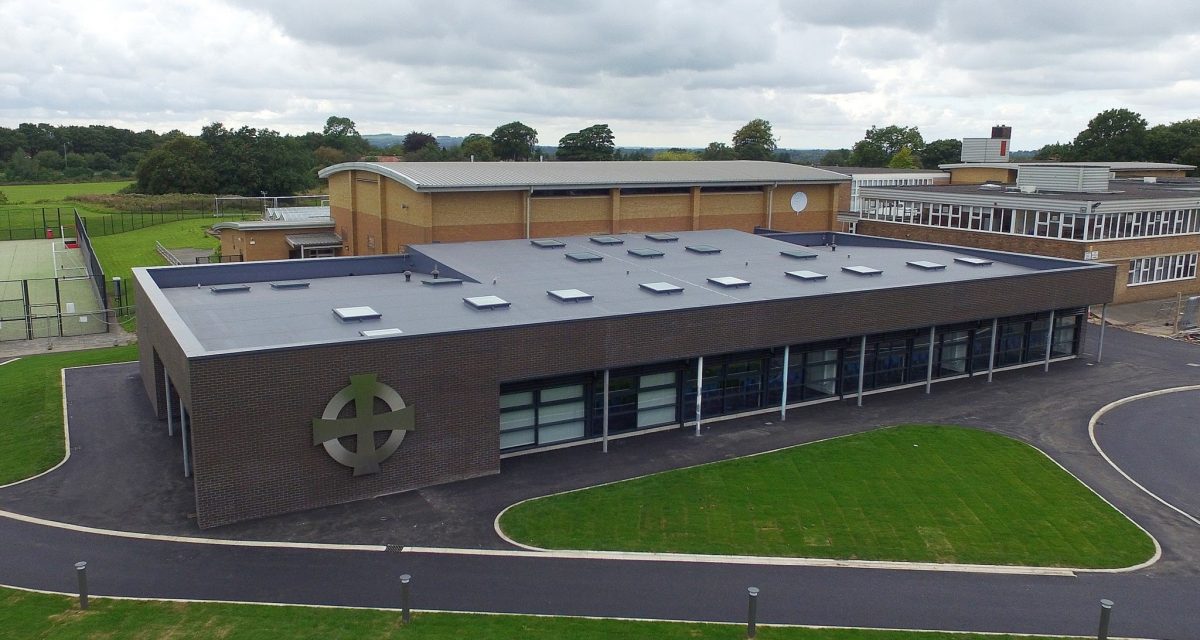 //php echo $image['sizes']['project-gallery']; ?> //php die(print_r($image)); ?>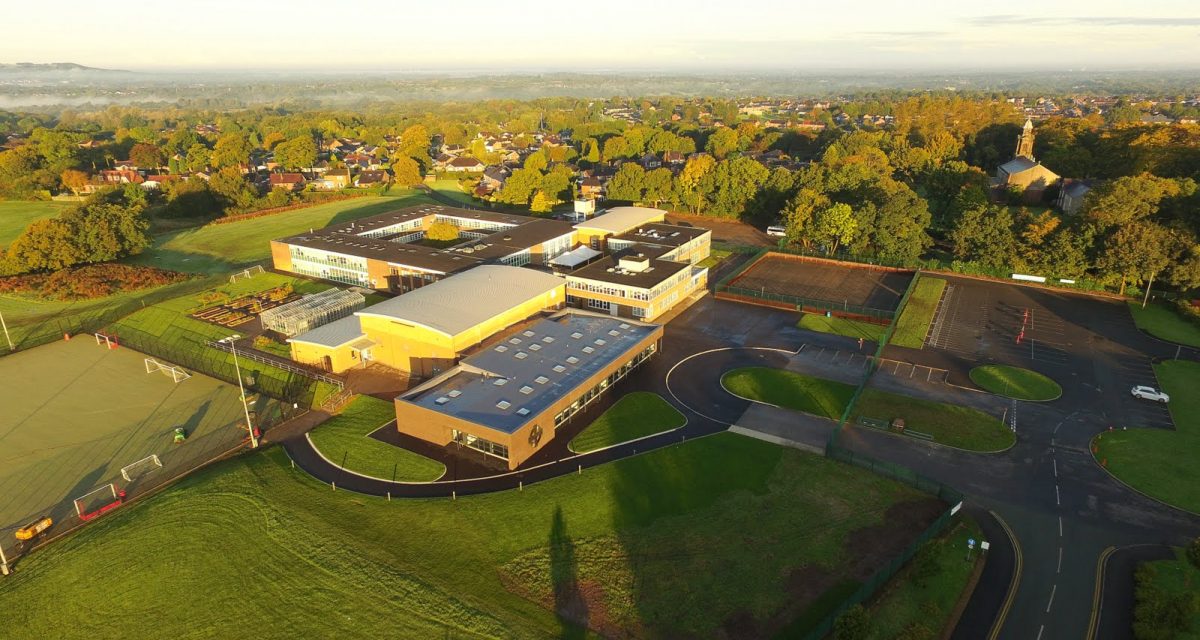 //php echo $image['sizes']['project-gallery']; ?> //php die(print_r($image)); ?>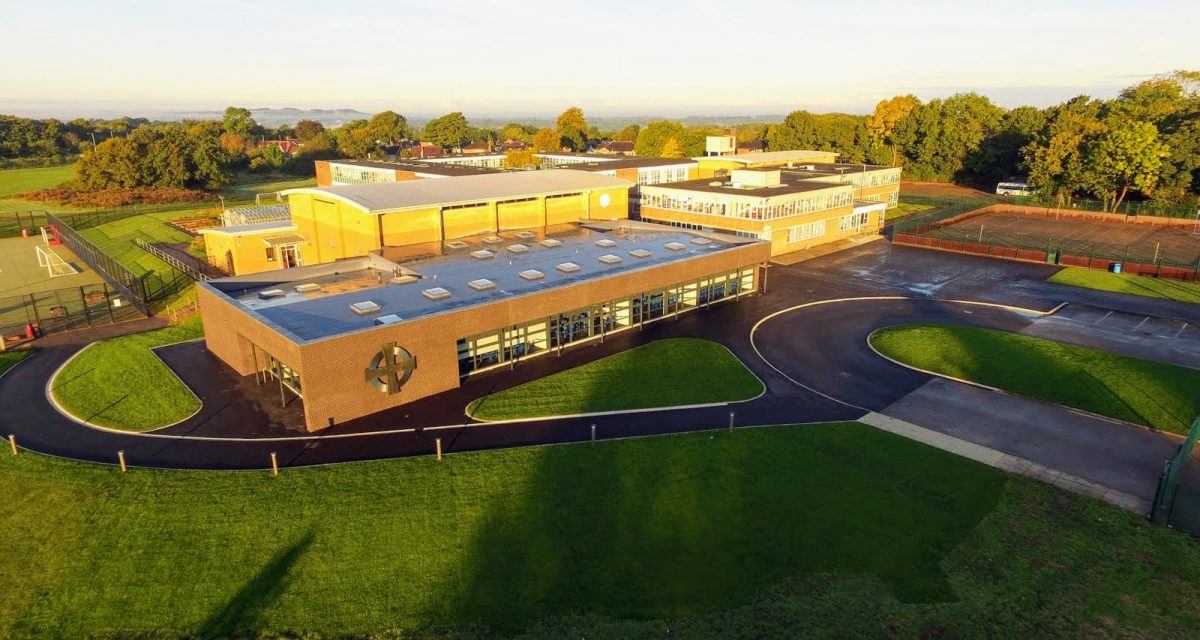 //php echo $image['sizes']['project-gallery']; ?> //php die(print_r($image)); ?>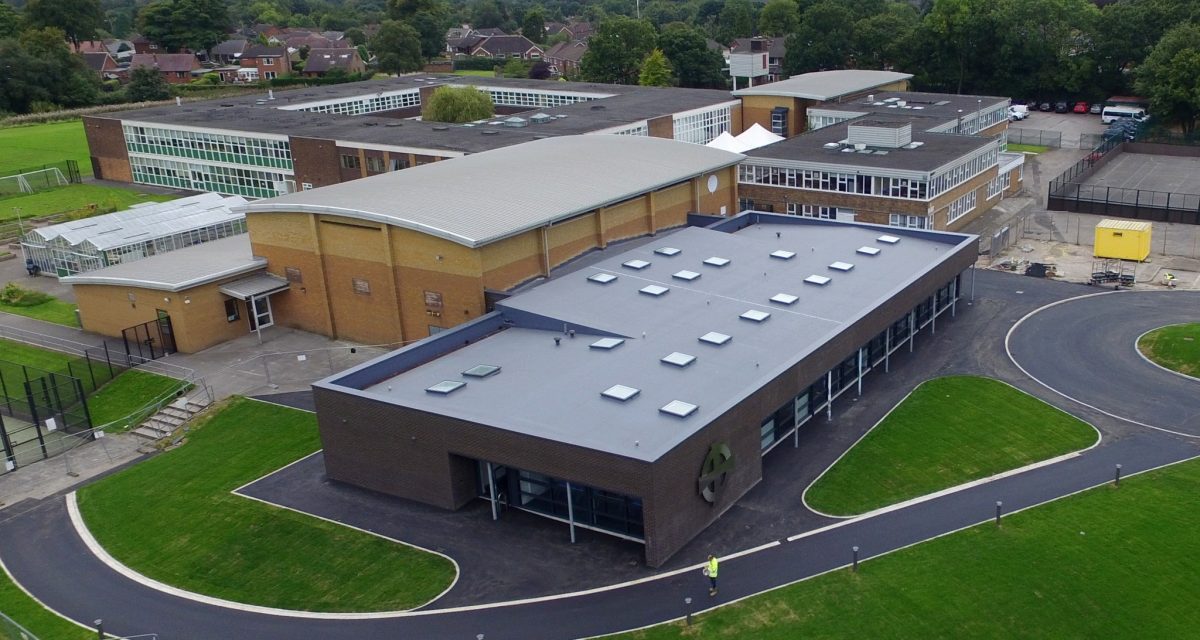 //php echo $image['sizes']['project-gallery']; ?> //php die(print_r($image)); ?>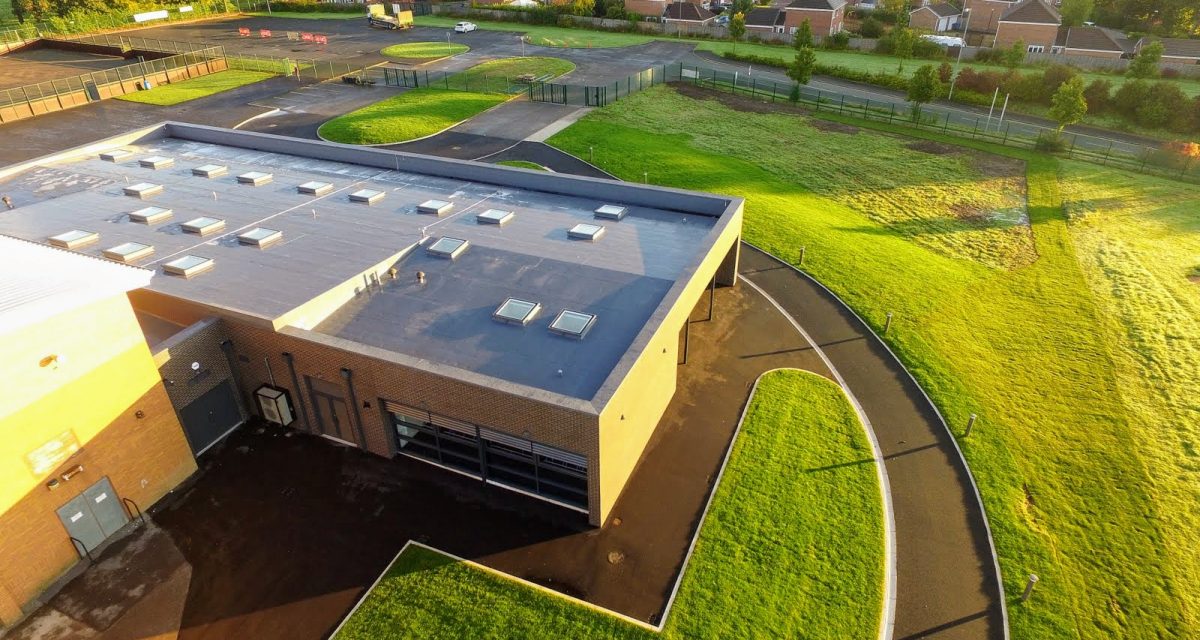 //php echo $image['sizes']['project-gallery']; ?> //php die(print_r($image)); ?>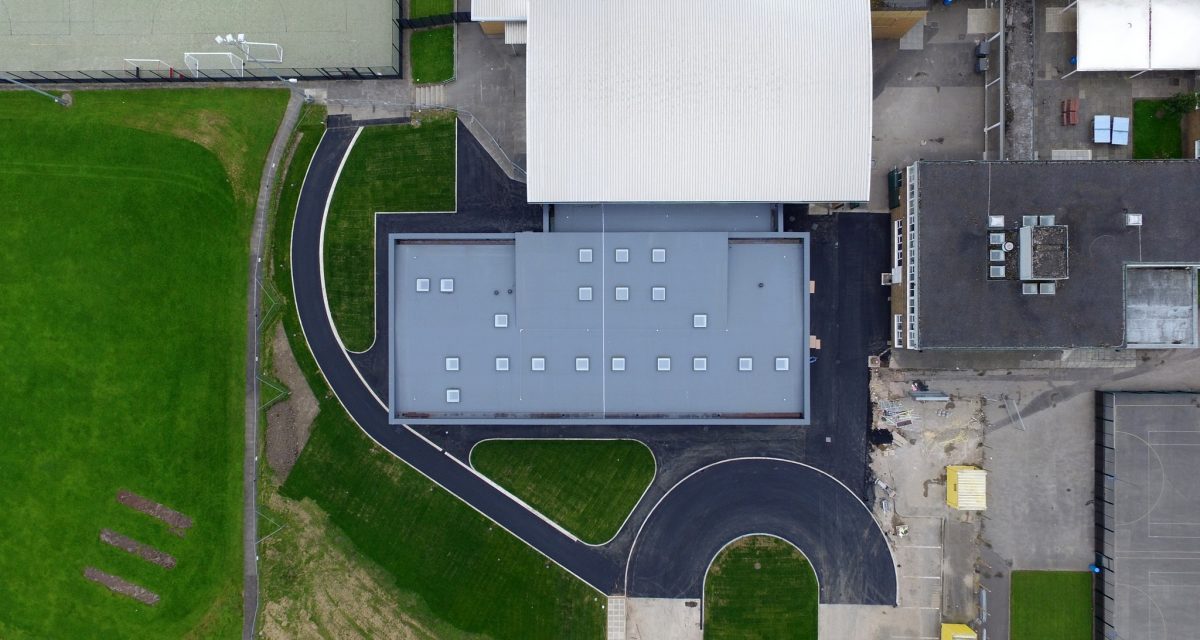 Specification
Sika Trocal single ply membrane
PPC Aluminium cappings
SFS Fixings
Velux CVP rooflights from SIG
Tata D46 Plain Galvanised Steel Decking
With thanks and Credit to Carefoot PLC for the kind use of their images
What our clients say
"The efforts during the construction stage of the works must be commended. The quality of the finished product is evident to anyone who cares to visit the campus at Stockport College."

Tom Herd - Senior Design Manager, Wates Construction