Architect
Saunders Boston
Contractor
Wates Construction
We have chosen to submit this project due to its striking appearance.
It was achieved with the use of a traditional, fully-supported pre-patinated copper cladding which harmonises perfectly with the western red cedar timber cladding.
Although not a technically demanding project to design, our traditional copper craftsmen had to utilise the very best of their skills to provide the architect with his wishes for the cladding area. This was particularly so, with some bespoke aesthetics required, such as the steps in the cladding surface that extend from the cill, head and reveal of the curtain wall areas.
The skilled installation of the patinated copper has resulted in a building with a focal feature that gives both presence and appeal. As a result, the project has been highly commended by Birmingham City Council and described as a landmark within the local community.
//php echo $image['sizes']['project-gallery']; ?> //php die(print_r($image)); ?>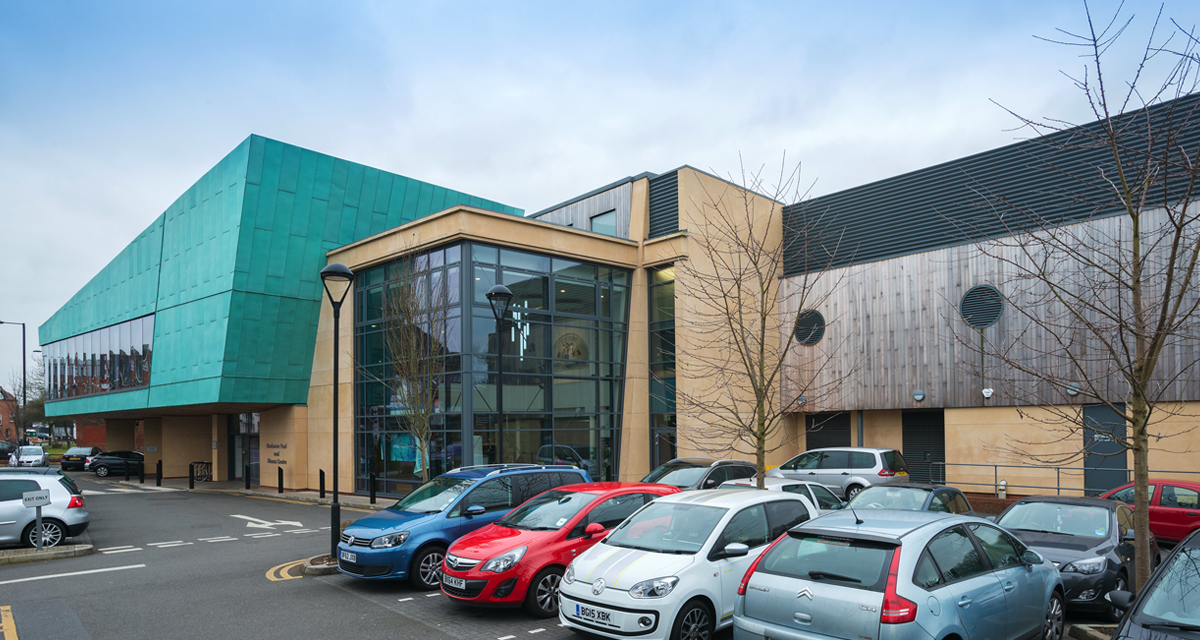 //php echo $image['sizes']['project-gallery']; ?> //php die(print_r($image)); ?>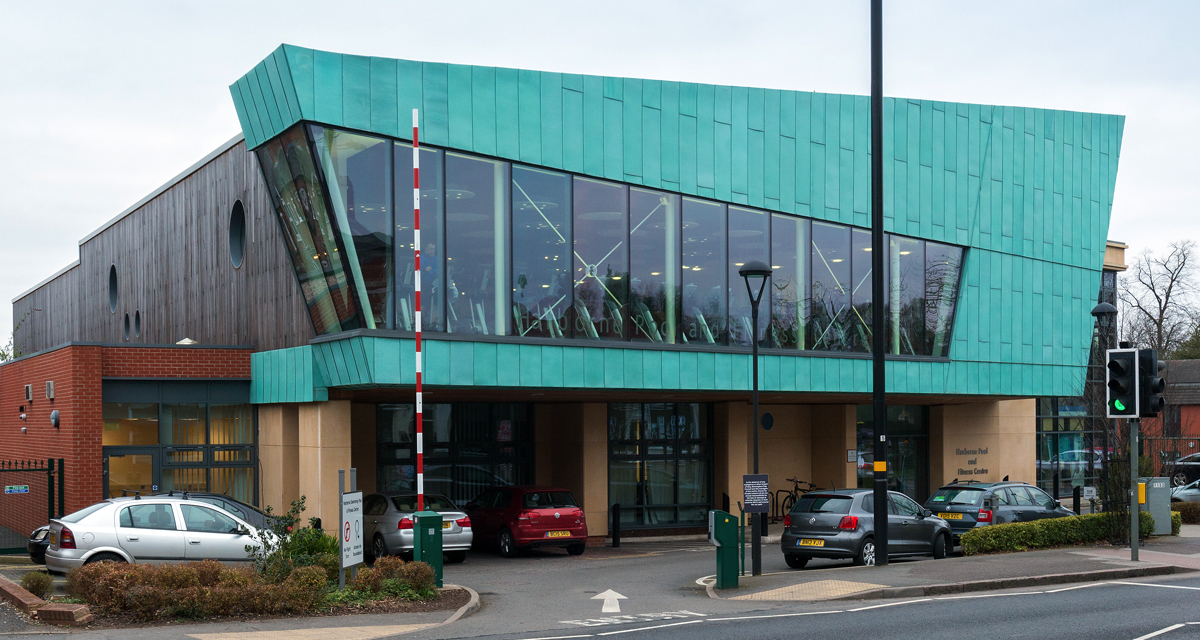 //php echo $image['sizes']['project-gallery']; ?> //php die(print_r($image)); ?>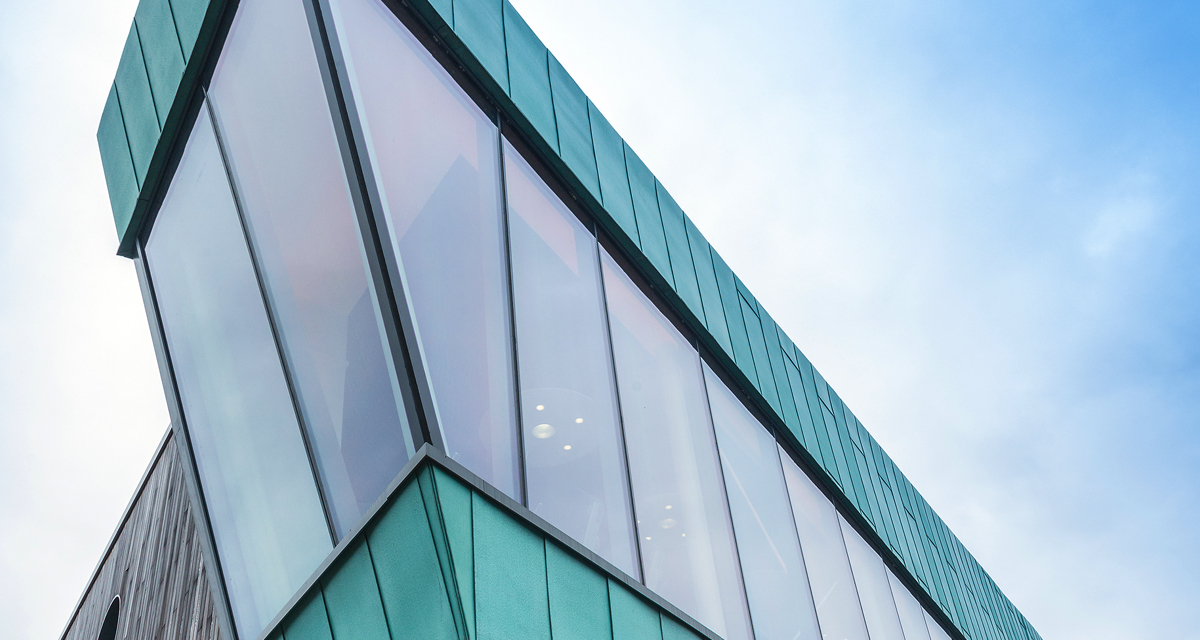 //php echo $image['sizes']['project-gallery']; ?> //php die(print_r($image)); ?>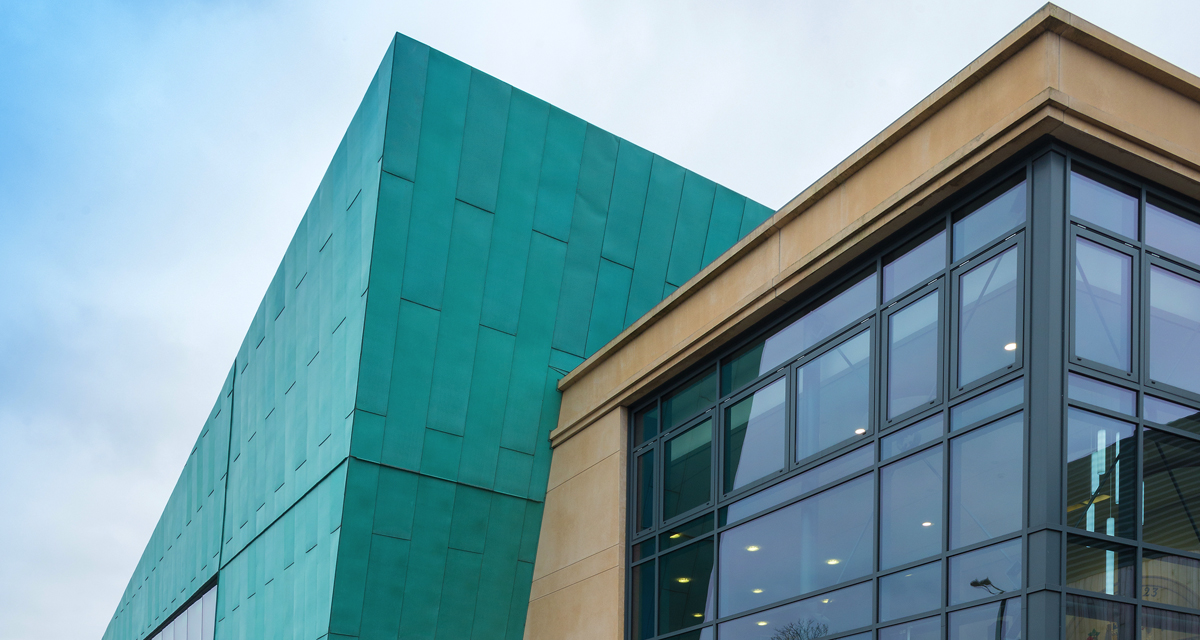 //php echo $image['sizes']['project-gallery']; ?> //php die(print_r($image)); ?>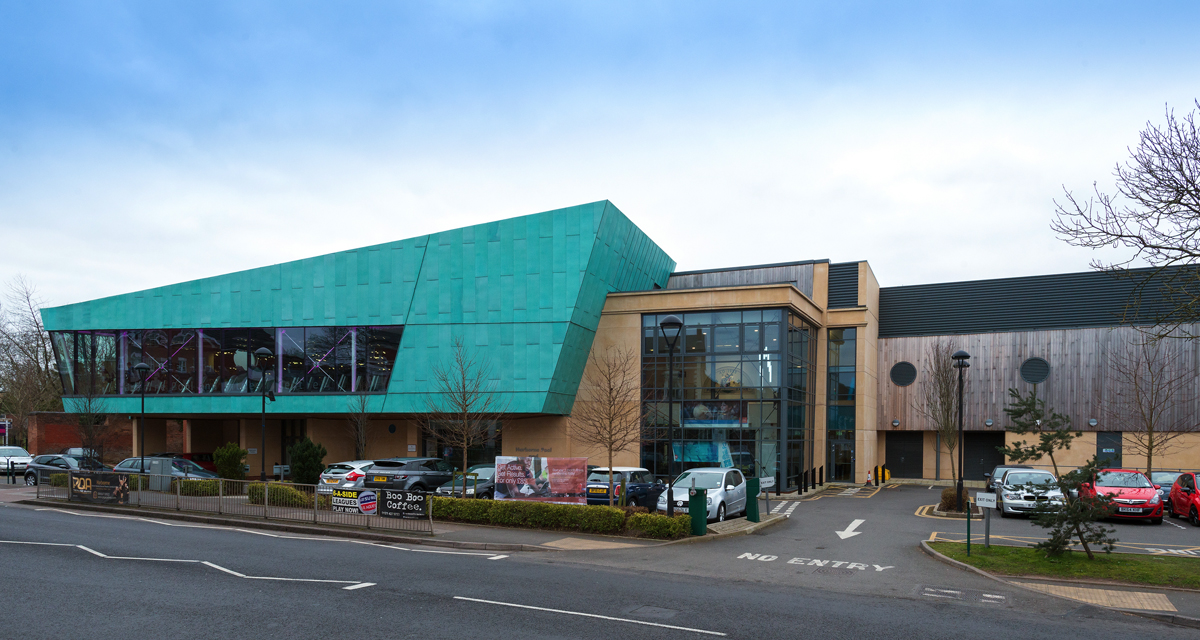 //php echo $image['sizes']['project-gallery']; ?> //php die(print_r($image)); ?>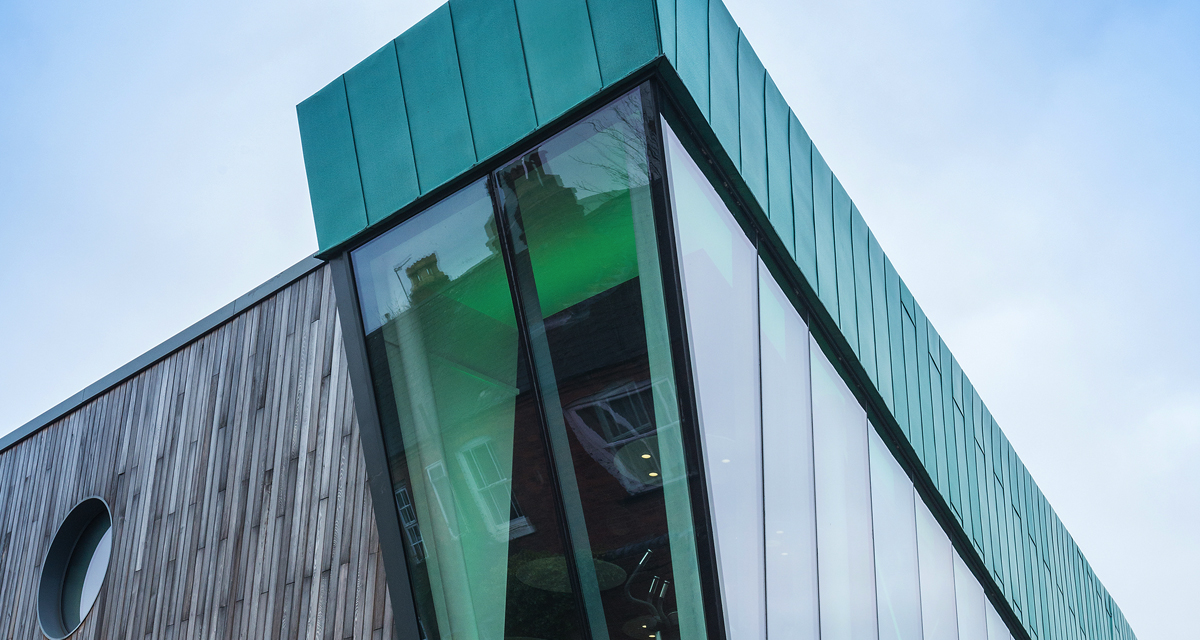 Specification
TECU Patina + full substrate works
Cedar cladding
Photographs courtesy of Andrew Dixon Photography
What our clients say
"The efforts during the construction stage of the works must be commended. The quality of the finished product is evident to anyone who cares to visit the campus at Stockport College."

Tom Herd - Senior Design Manager, Wates Construction