86-90 Duke Street
Liverpool
Architect
DLA Architecture
Contractor
Wates Construction Ltd
A shining light in the regeneration of RopeWalk's Conservation Area in Liverpool, 90 Duke Street is the new purpose-built headquarters for Atlantic Container Lines (ACL).
Project Description
Longworth installed the KME Tecu Bronze cladding, window surrounds and aluminium channels. 86-90 Duke Street included the demolition of existing buildings on Duke Street and the retention of the former vinegar warehouse at the rear of the site to make way for 62,000 sq ft of Grade A office space across four floors.
The building blends a contemporary glazed entrance lobby inviting light into the space and a renovated former vinegar warehouse at the rear. The building is centred around an external courtyard because it acts as a social meeting point for the workplace.
In response to the area's Victorian buildings, the Duke Street façade is designed as the principal elevation. A recessed ground floor, bronze-clad attic storey and double-height vertical glazed openings are to the intermediate floors. The side and rear elevations carry simpler design in brick and glazing. Their interiors benefit from floods of light provided by splayed reveals along the Suffolk Street façade.
Project particulars and challenges, bronze
Many elements of this project follow standard design details however; they still require the skill of traditional metal craftsmen to correctly install them. The feature windows required a bespoke structural design from Longworth's in house design team to carry the KME Tecu Bronze.
The powder coated aluminium feature channels have recessed lighting in to the sides. This required a lot of work prior to installation. The client and the architect required reassurance that there was sufficient space to hide the lighting. Longworth provided a number of mock up samples to convey how it would be achieved. The samples showed how the aluminium would be folded to fit in the feature channels within set brick-work dimensions. Concealing the recessed lighting and all fixings was a particularly complex element of the construction.
Due to planning permission, the façade of the former vinegar warehouse to the rear of the building was to be maintained. As a result, extreme care had to be taken when working in such close proximity to this aged and delicate brick work so as not to damage it.
Awards
Best Commercial Project – Manchester Architects Awards 2015
//php echo $image['sizes']['project-gallery']; ?> //php die(print_r($image)); ?>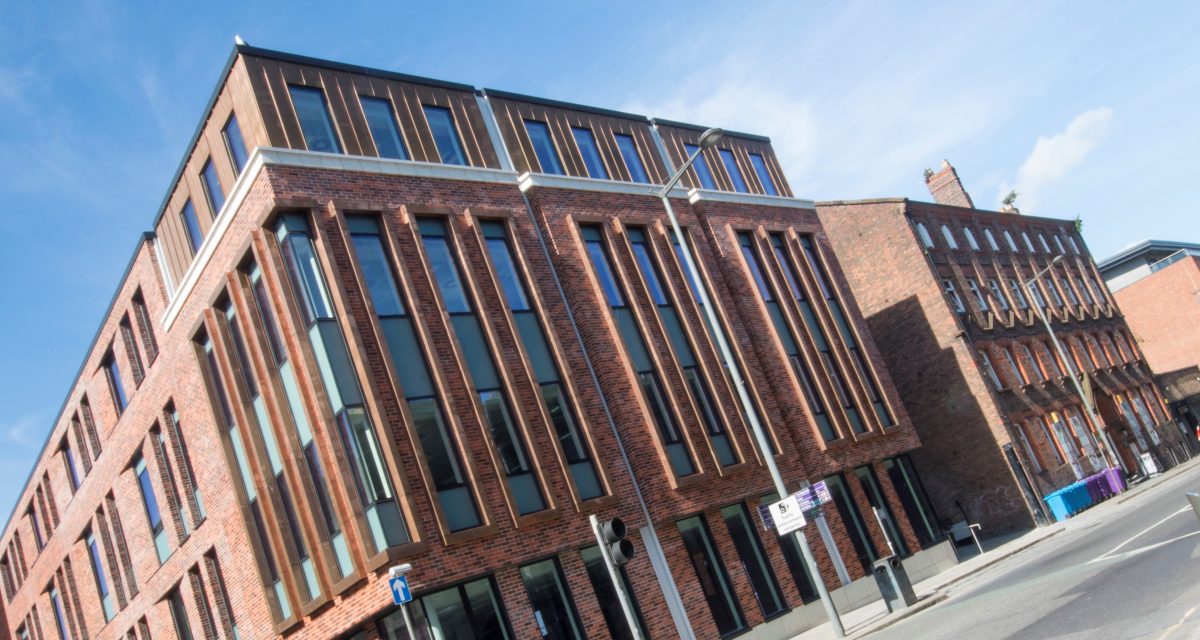 //php echo $image['sizes']['project-gallery']; ?> //php die(print_r($image)); ?>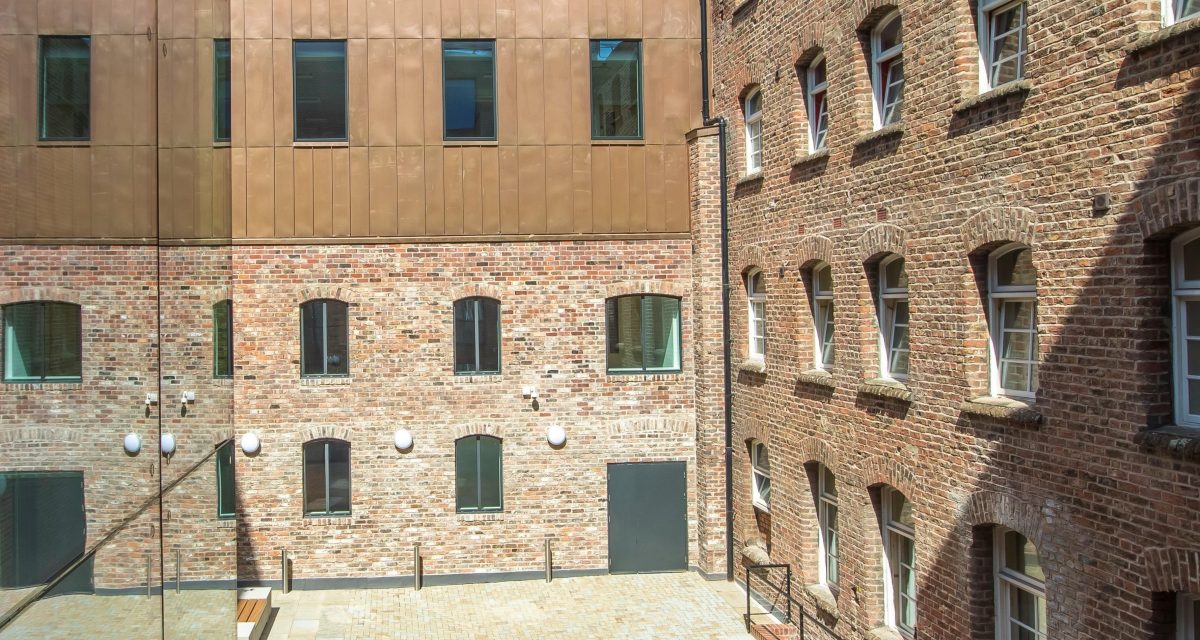 //php echo $image['sizes']['project-gallery']; ?> //php die(print_r($image)); ?>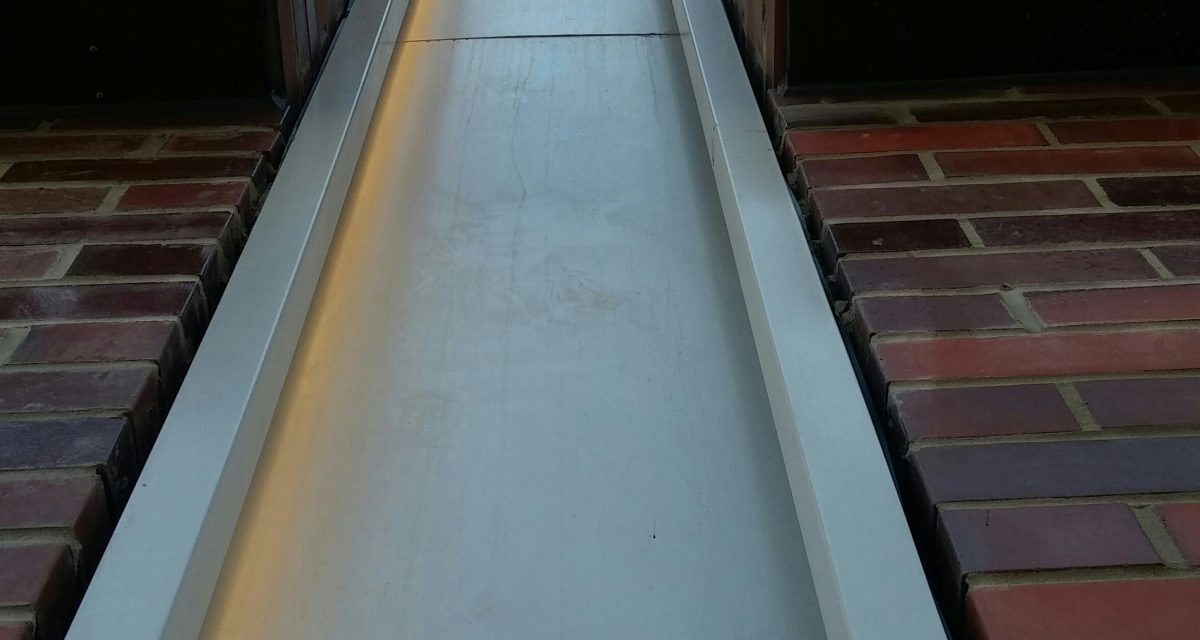 //php echo $image['sizes']['project-gallery']; ?> //php die(print_r($image)); ?>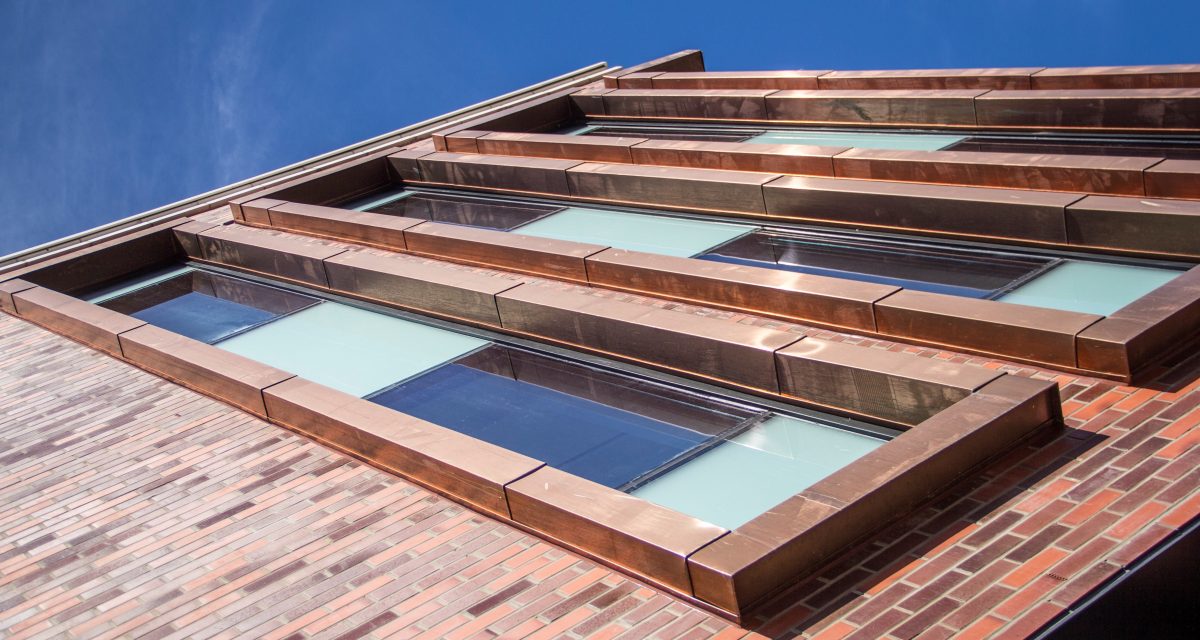 //php echo $image['sizes']['project-gallery']; ?> //php die(print_r($image)); ?>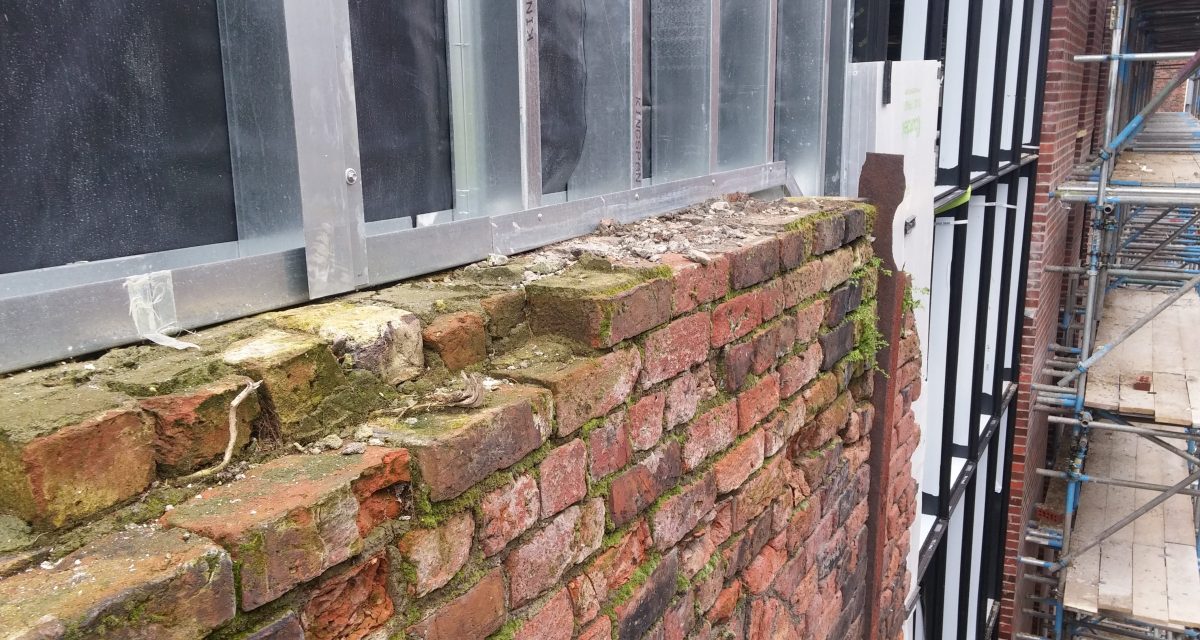 //php echo $image['sizes']['project-gallery']; ?> //php die(print_r($image)); ?>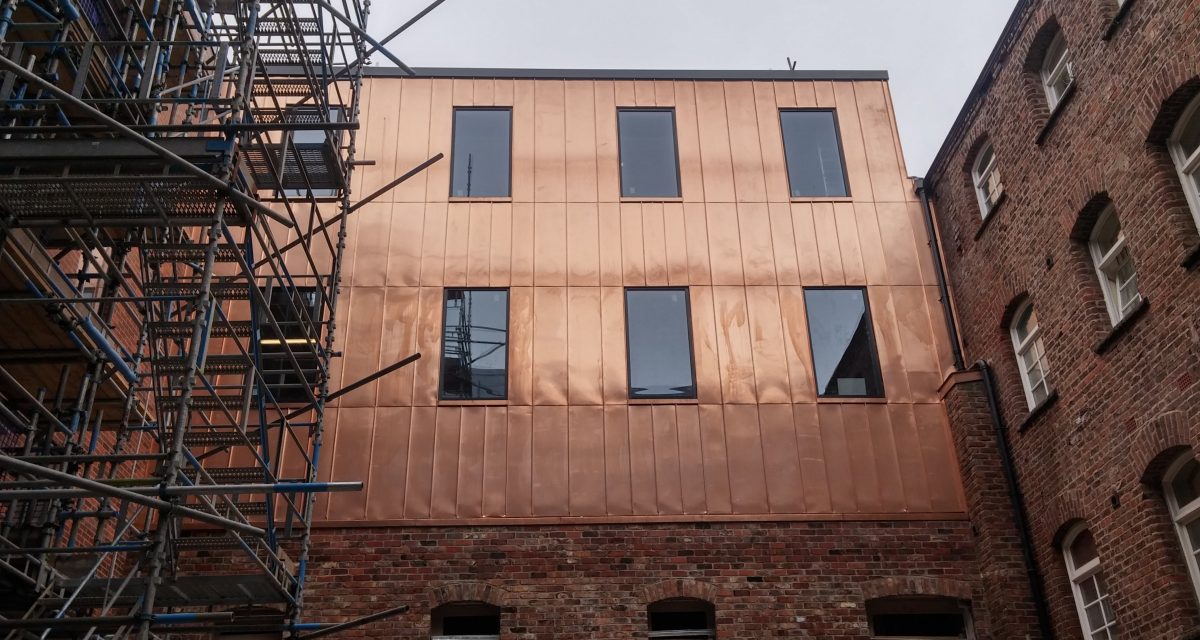 //php echo $image['sizes']['project-gallery']; ?> //php die(print_r($image)); ?>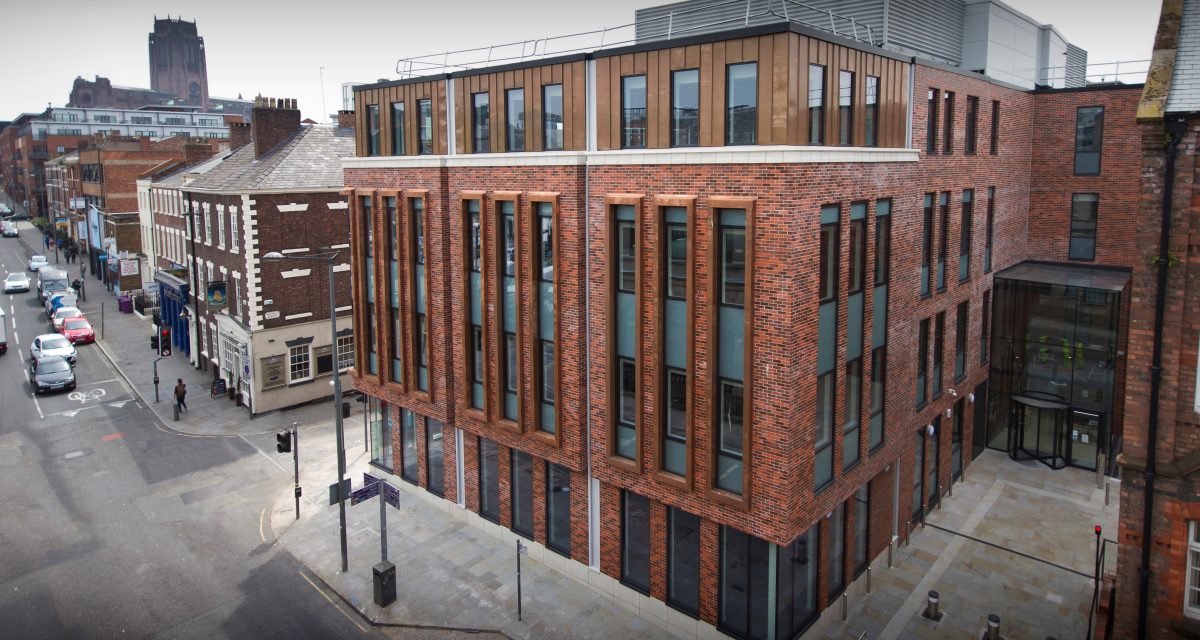 //php echo $image['sizes']['project-gallery']; ?> //php die(print_r($image)); ?>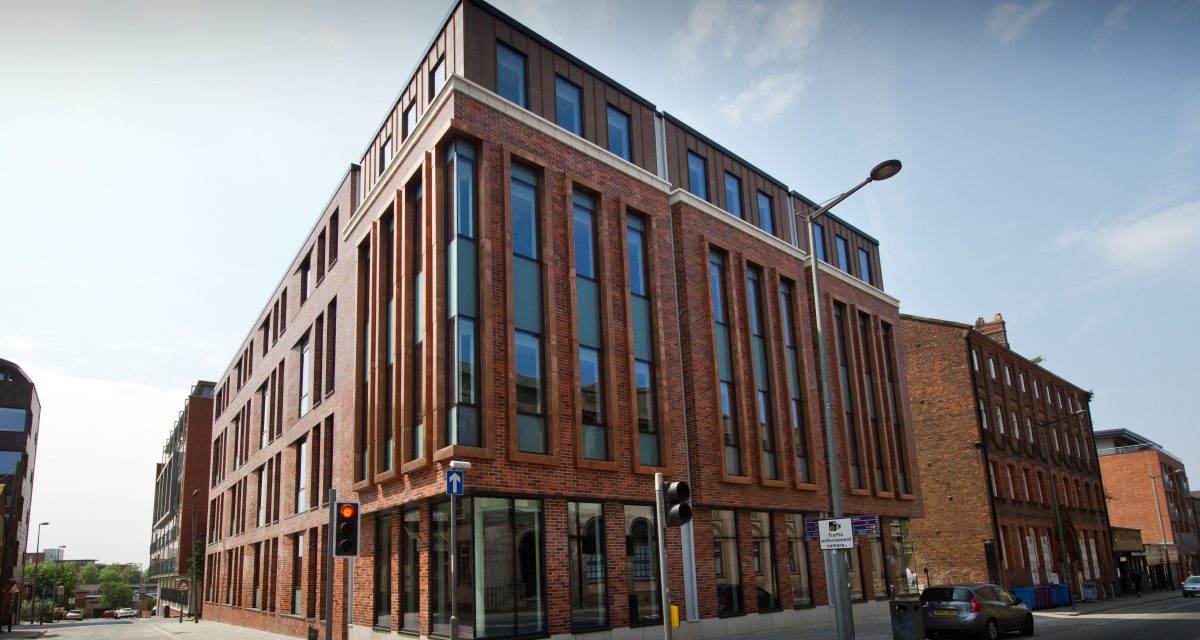 //php echo $image['sizes']['project-gallery']; ?> //php die(print_r($image)); ?>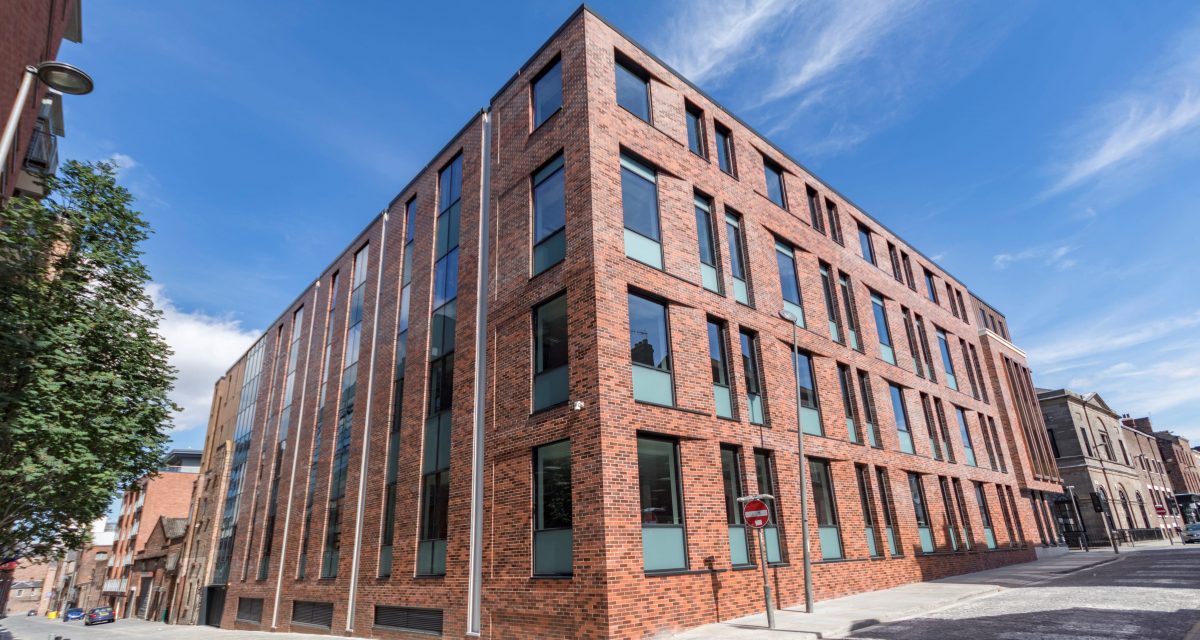 //php echo $image['sizes']['project-gallery']; ?> //php die(print_r($image)); ?>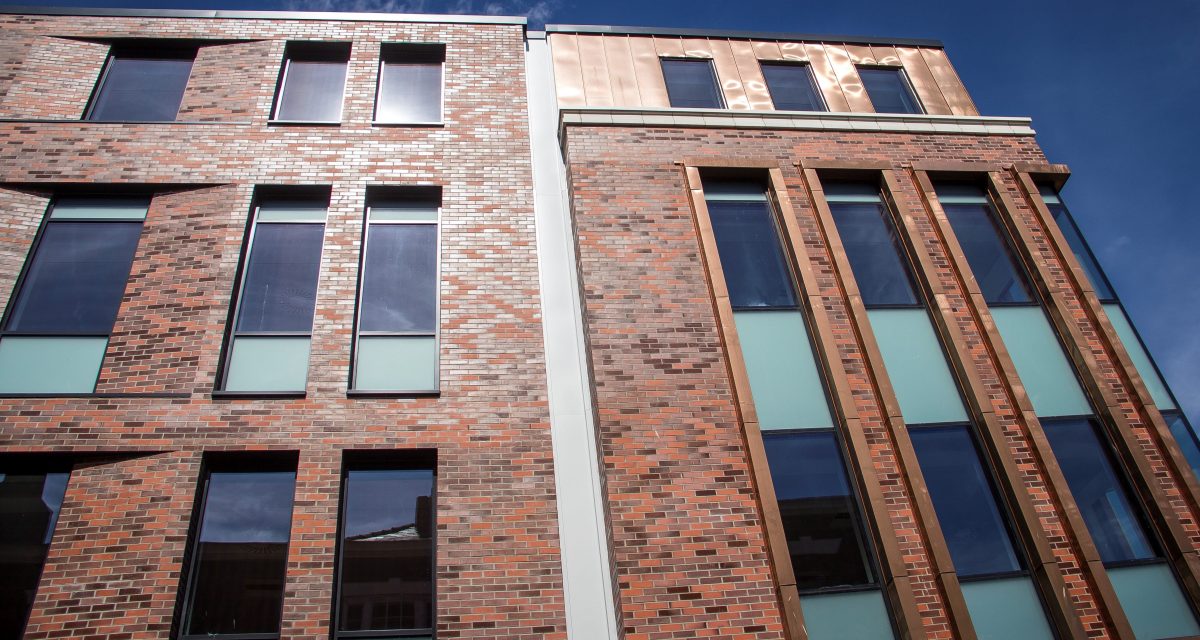 //php echo $image['sizes']['project-gallery']; ?> //php die(print_r($image)); ?>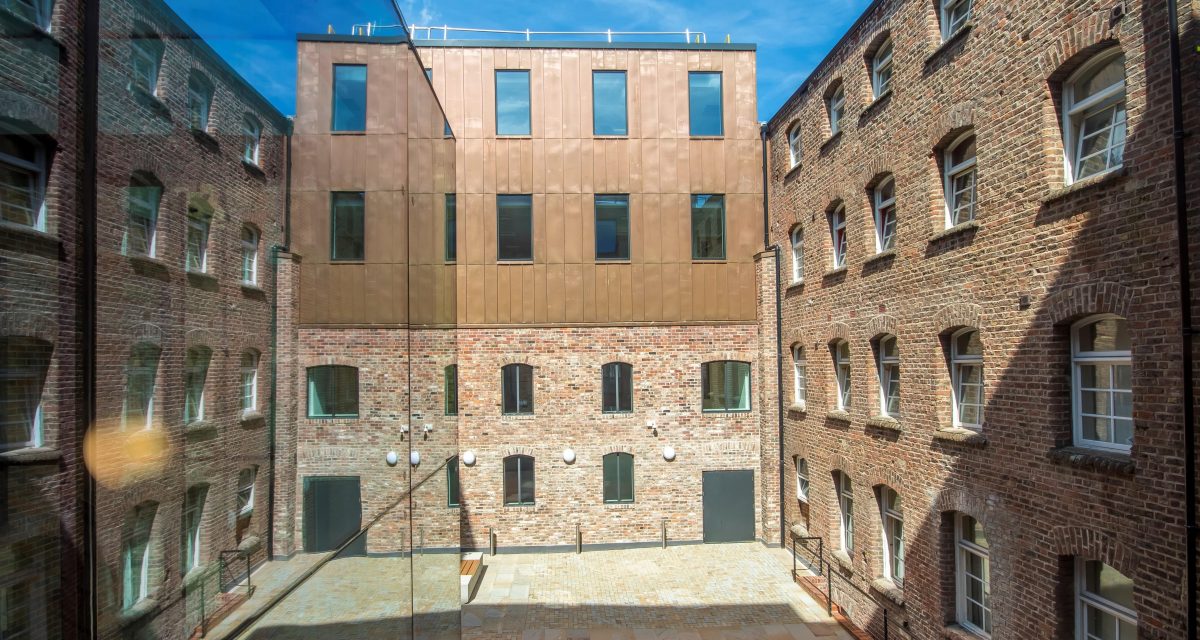 //php echo $image['sizes']['project-gallery']; ?> //php die(print_r($image)); ?>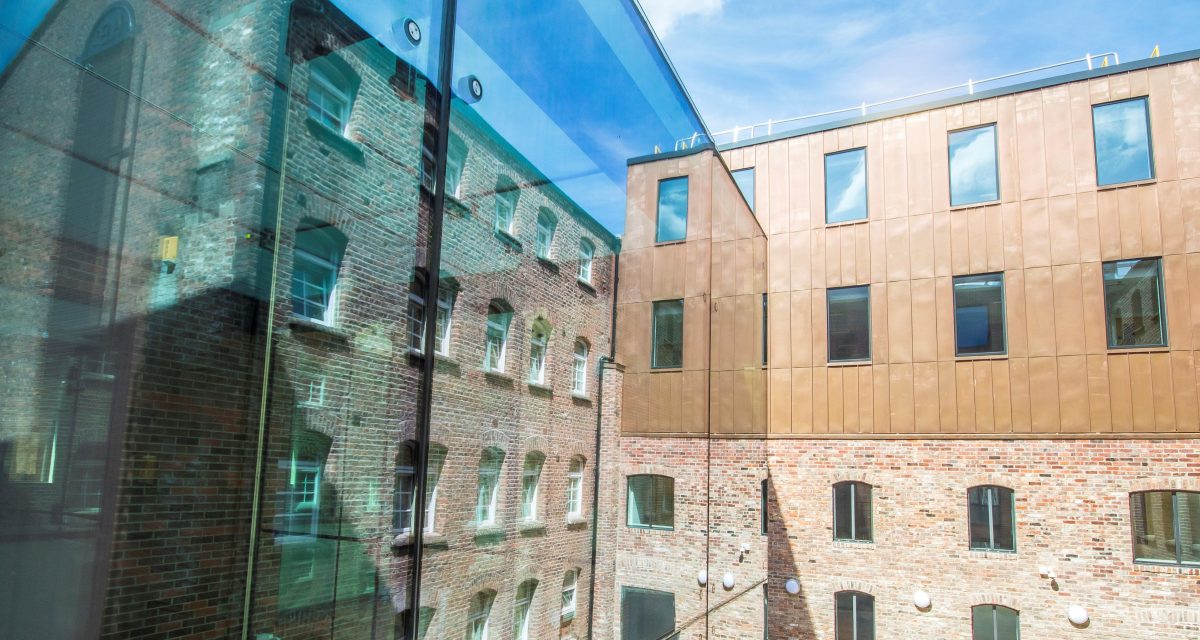 //php echo $image['sizes']['project-gallery']; ?> //php die(print_r($image)); ?>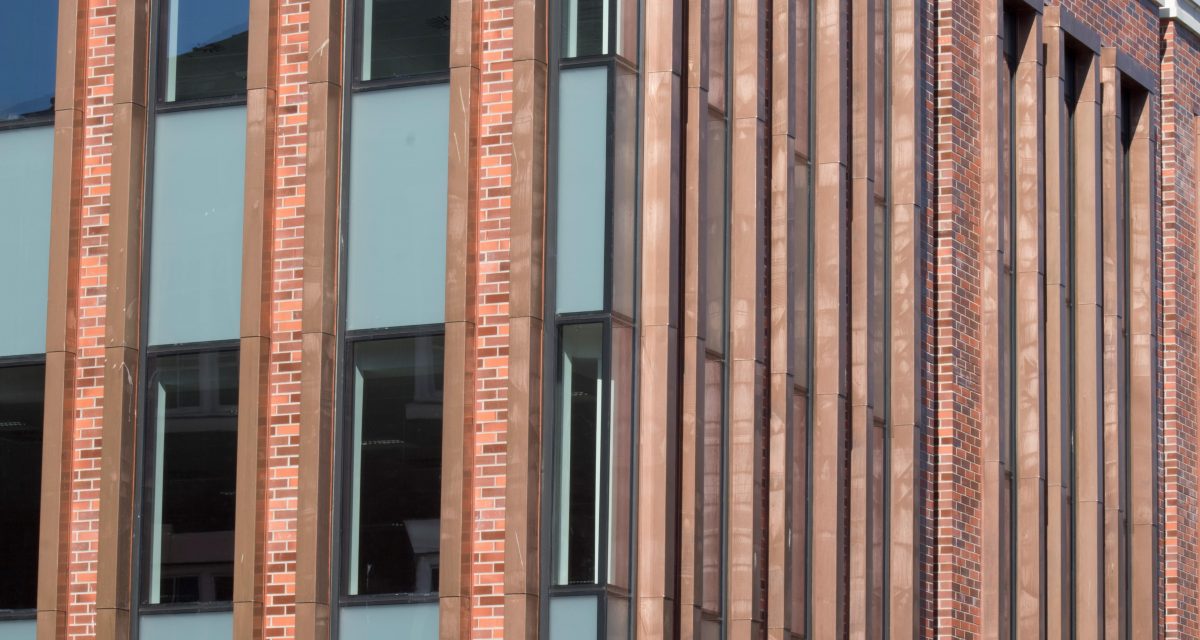 //php echo $image['sizes']['project-gallery']; ?> //php die(print_r($image)); ?>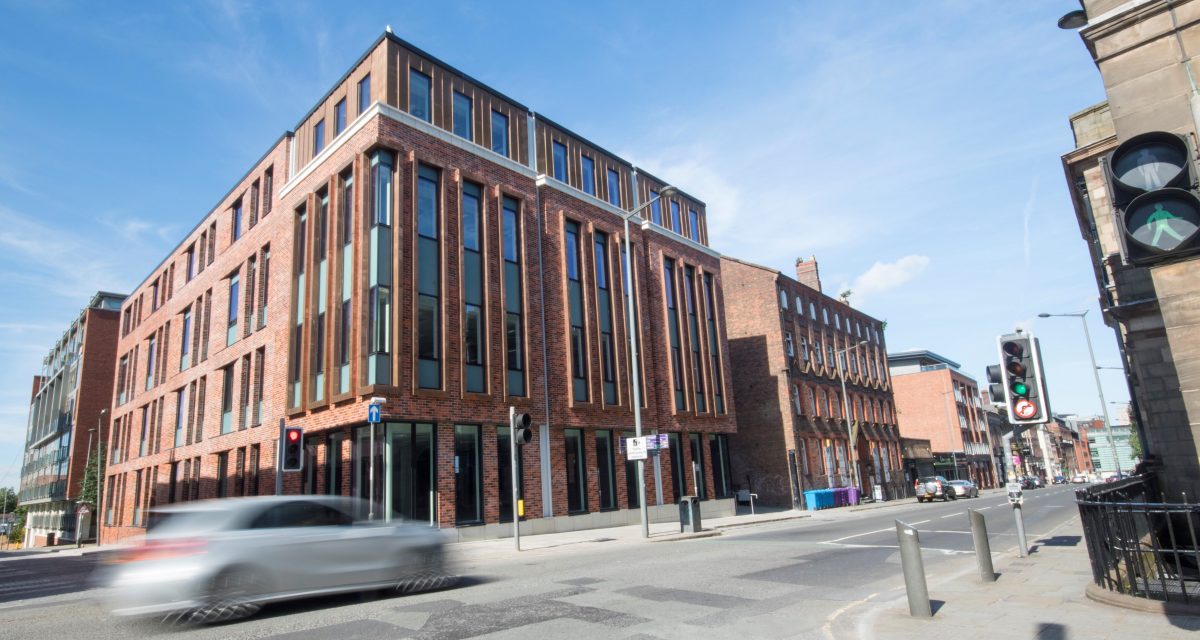 //php echo $image['sizes']['project-gallery']; ?> //php die(print_r($image)); ?>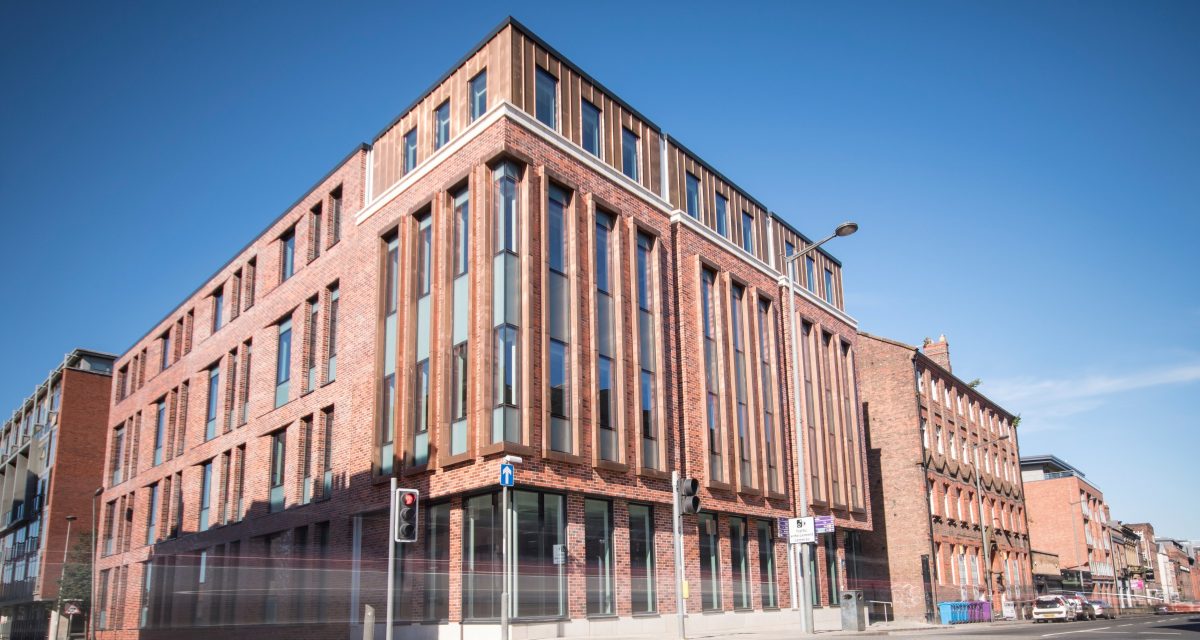 //php echo $image['sizes']['project-gallery']; ?> //php die(print_r($image)); ?>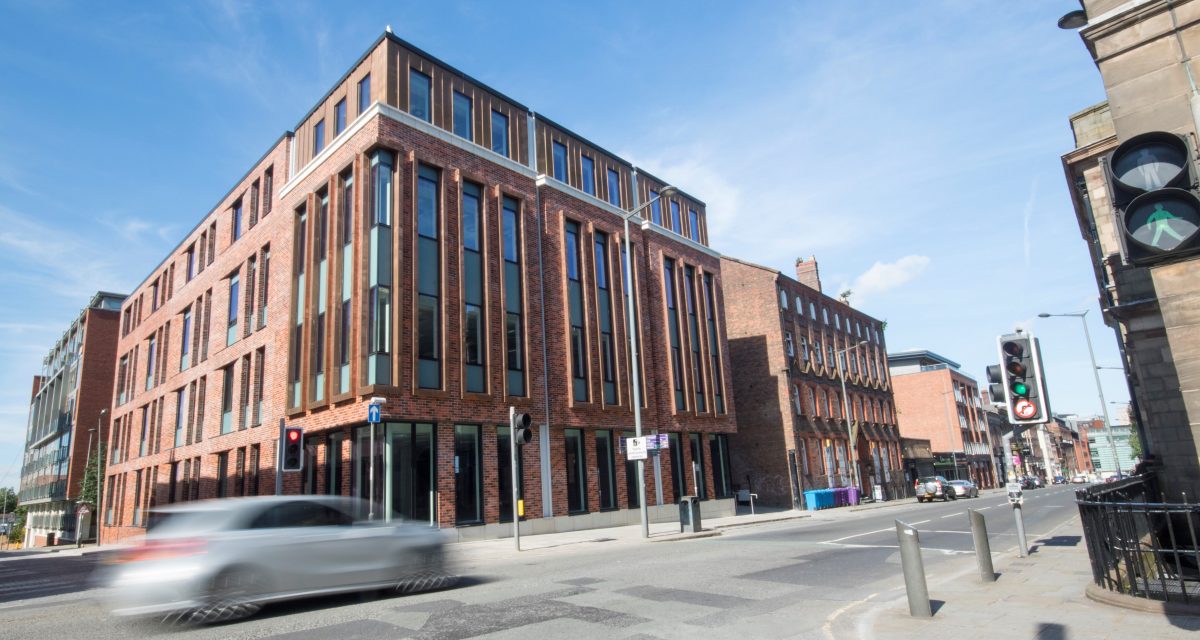 //php echo $image['sizes']['project-gallery']; ?> //php die(print_r($image)); ?>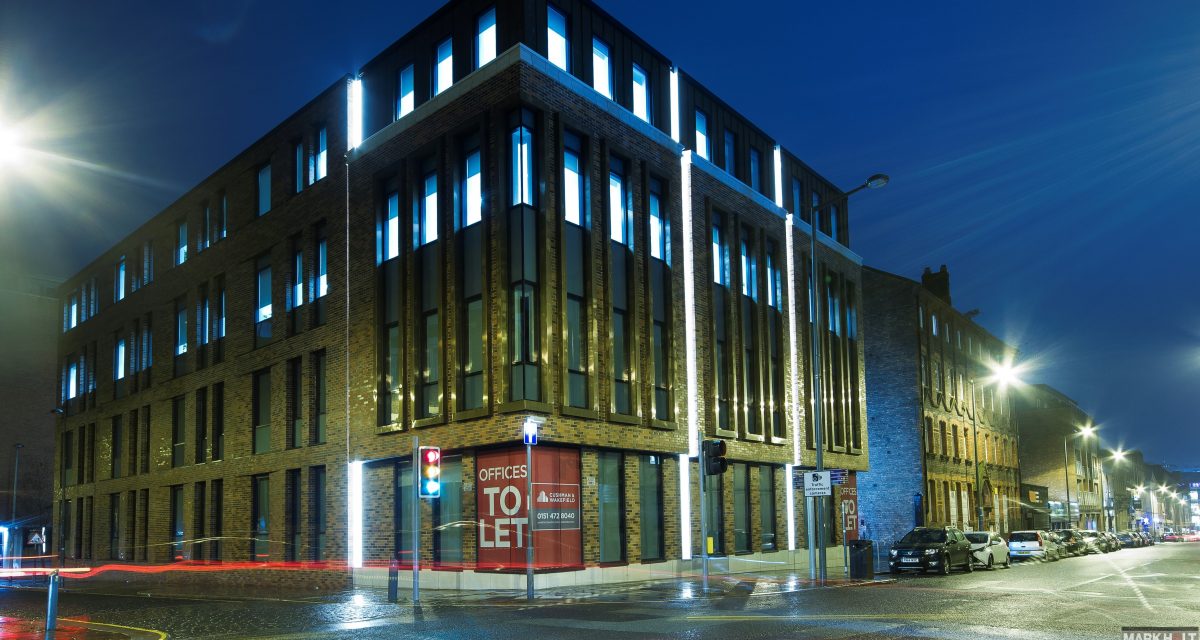 Specification
KME Tecu Bronze Cladding
KME Tecu Bronze Cladding bespoke window surrounds
Outerform PPC Aluminium Flashings
Kingspan Insulation
Fixings from SFS Intec
Photographs courtesy of Mark Holt and Carl Miller
What our clients say
"Longworth's expertise in the traditional metal roofing trade proved invaluable. We would like to thank them for working closely with us to achieve our original vision."

Katy Heath, Nightingale Associates