Architect
Cassidy + Ashton
Contractor
Eric Wright Construction Ltd
The impressive Rimex iridescent stainless steel cladding at Bispham Library provides striking contrasting colours in varying weather conditions.
Coloured Stainless Steel Cladding
Eric Wright Construction Ltd were selected as the main contractor to build the new Bispham Library refurbishment and extension, and through a tendering process, Longworth was successful in securing the stainless steel cladding and flat roofing packages which included Rimex Coloured Stainless Steel Cladding and all the support structure fixed back to steelwork and Sika Trocal single ply membrane roofing, aluminium fascias/soffits, and roof lights.
Stainless Steel Cladding transformation
The transformation of the former library into a centre for adults with learning difficulties won a prestigious award.
Cassidy + Ashton architects and Eric Wright Construction were jointly recognised for their work on the former Bispham Library in the 'Best Building Refurbishment' category at the annual Blackpool Civic Trust awards at the end of February 2013.
The firms received the accolade at the Winter Gardens Spanish Hall in Blackpool along with Blackpool Council in recognition of their £1.1m facelift of the building on Bispham Road.
Elaine Smith MBE, Chairman of Blackpool Civic Trust, said: "Bispham Library is now known as The New Langdale and it really is a fabulous building.
"I was concerned when I first heard that it was undergoing refurbishment, as I wasn't really sure what to expect, but the result is fantastic."
Commissioned by Blackpool Council via the Local Education Partnership, the centre, which also gained an extra 320m² of space during the building work, includes a range of facilities for adults with learning disabilities in the north of the town. The scheme was funded by a joint partnership between Blackpool PCT and Blackpool Council.
As well as a sensory studio with tactile toys and dimmable lighting, interactive white boards and two large flexible spaces, the centre also includes a kitchen specially designed for disabled people with multi-level breakfast bar and other accessible features.
The exterior of the building, which is unique to anything in the area, features a material called Rimex, an iridescent stainless steel product that provides contrasting looks in different weather conditions.
The project required Cassidy + Ashton and Eric Wright Construction to facilitate the conversion of a heritage building and blend it with a modern facility. Lower panels of white render have been used to keep a clean modern look which help set off the vertical panels of metal cladding panels of the new extension. The Rimex Cladding System provides striking colour variations. The colours have been chosen to also help to link the building with the surrounding landscaping.
//php echo $image['sizes']['project-gallery']; ?> //php die(print_r($image)); ?>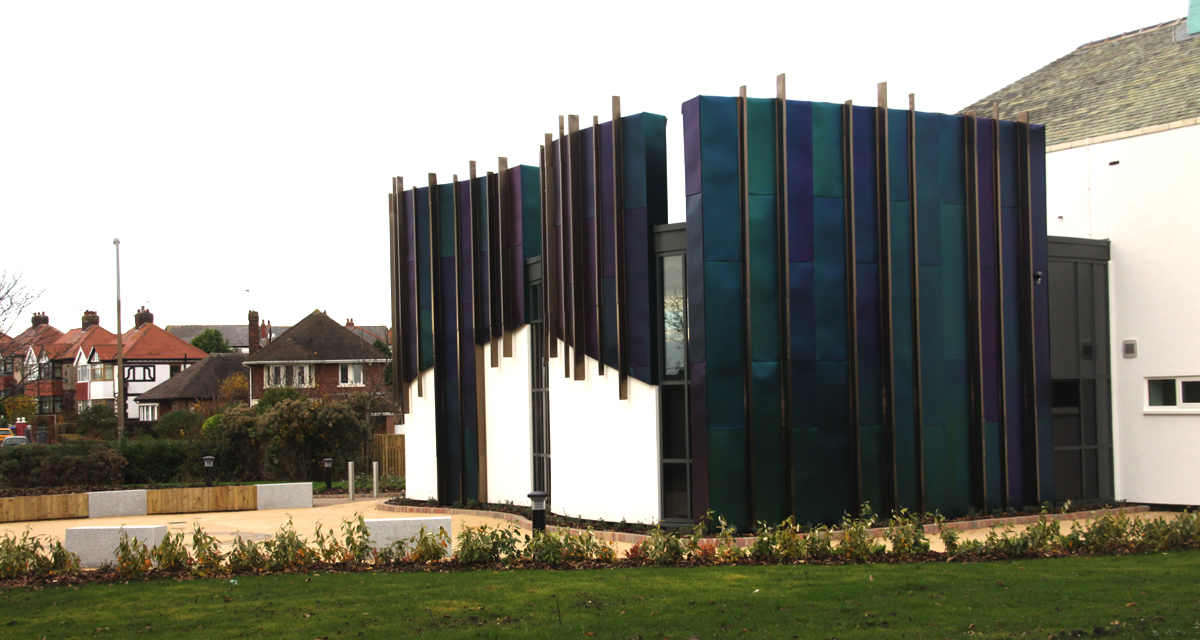 //php echo $image['sizes']['project-gallery']; ?> //php die(print_r($image)); ?>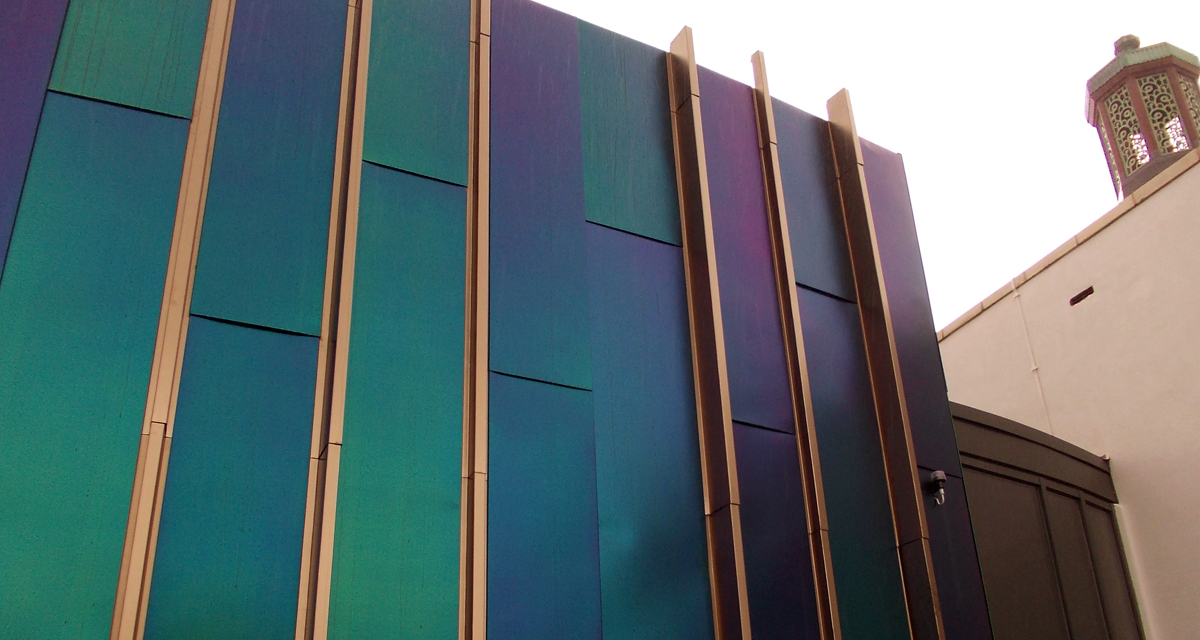 //php echo $image['sizes']['project-gallery']; ?> //php die(print_r($image)); ?>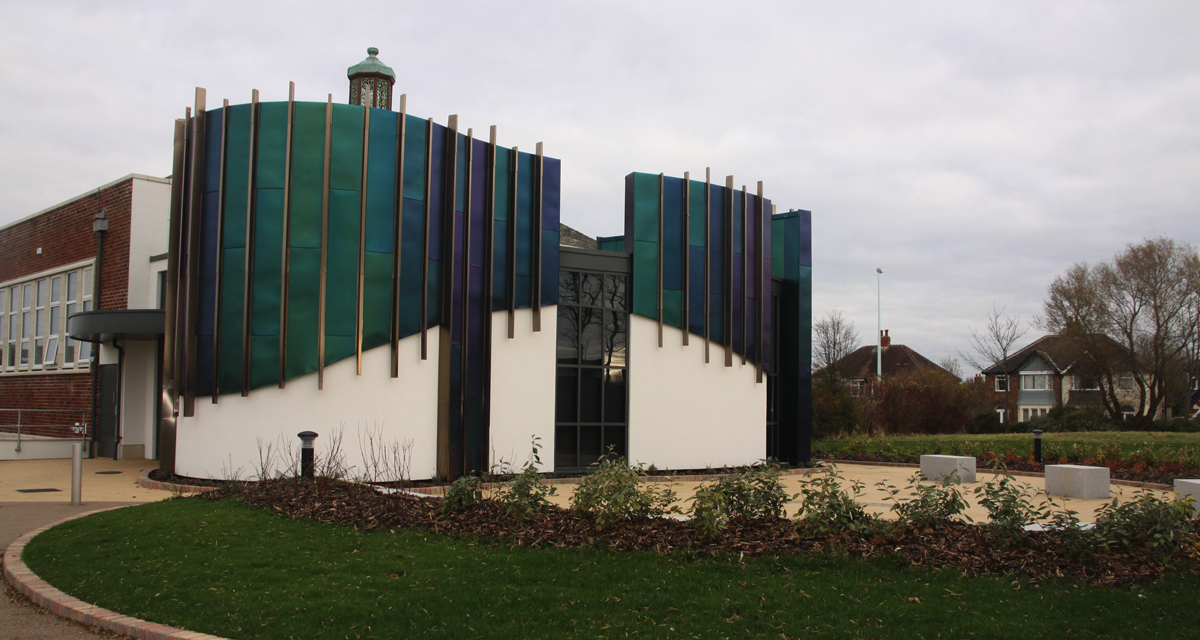 //php echo $image['sizes']['project-gallery']; ?> //php die(print_r($image)); ?>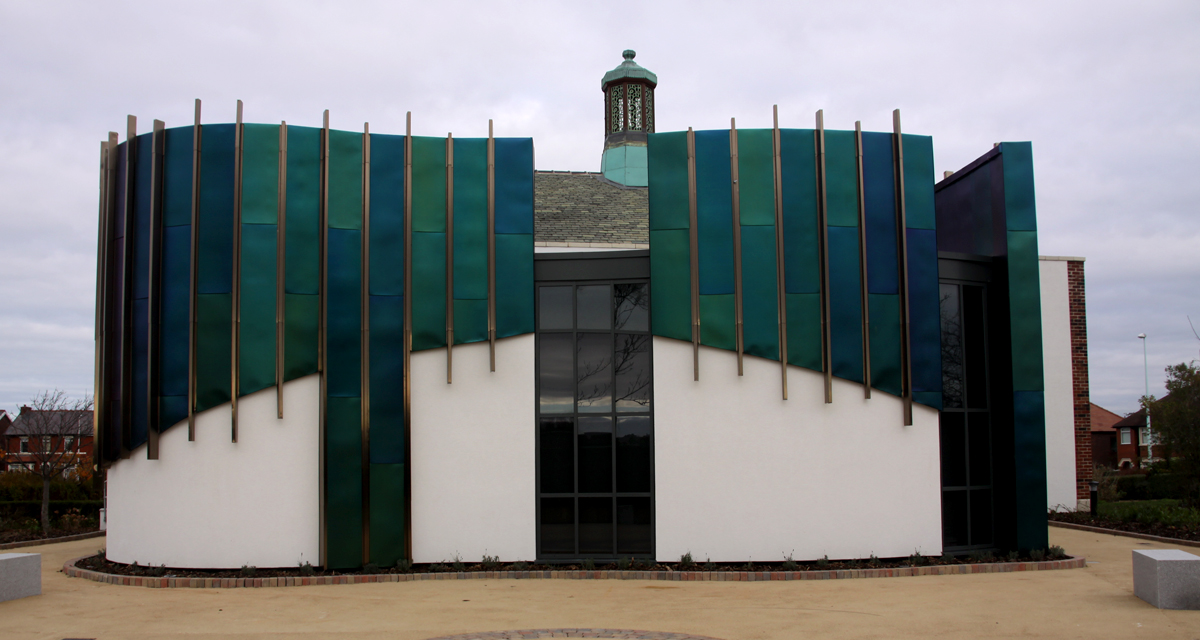 //php echo $image['sizes']['project-gallery']; ?> //php die(print_r($image)); ?>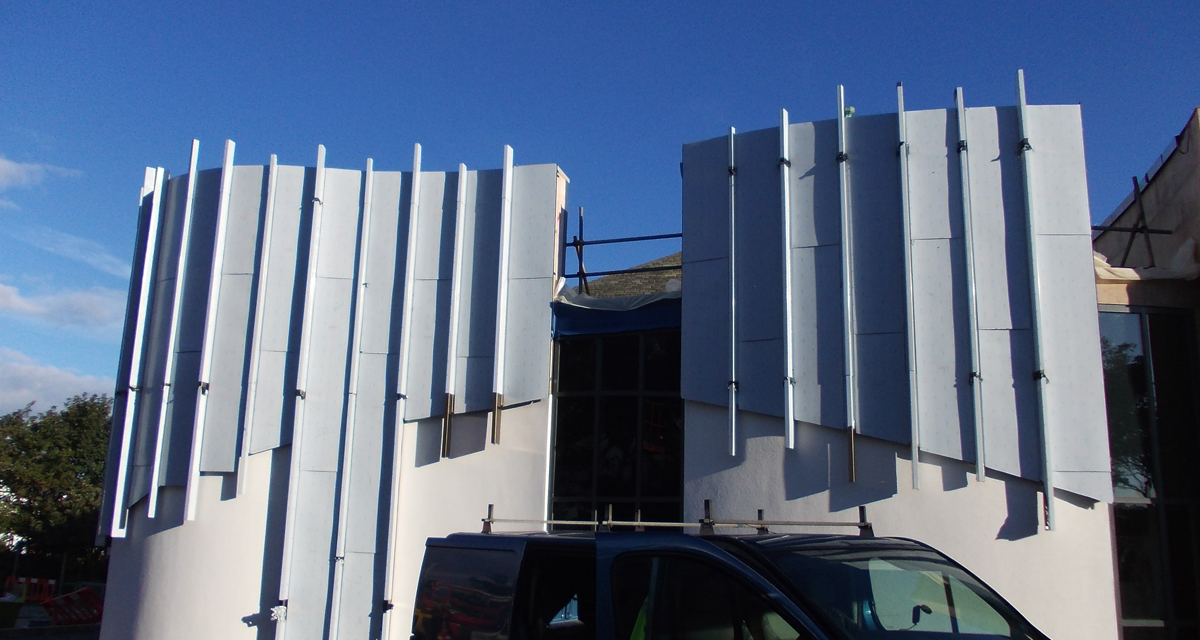 //php echo $image['sizes']['project-gallery']; ?> //php die(print_r($image)); ?>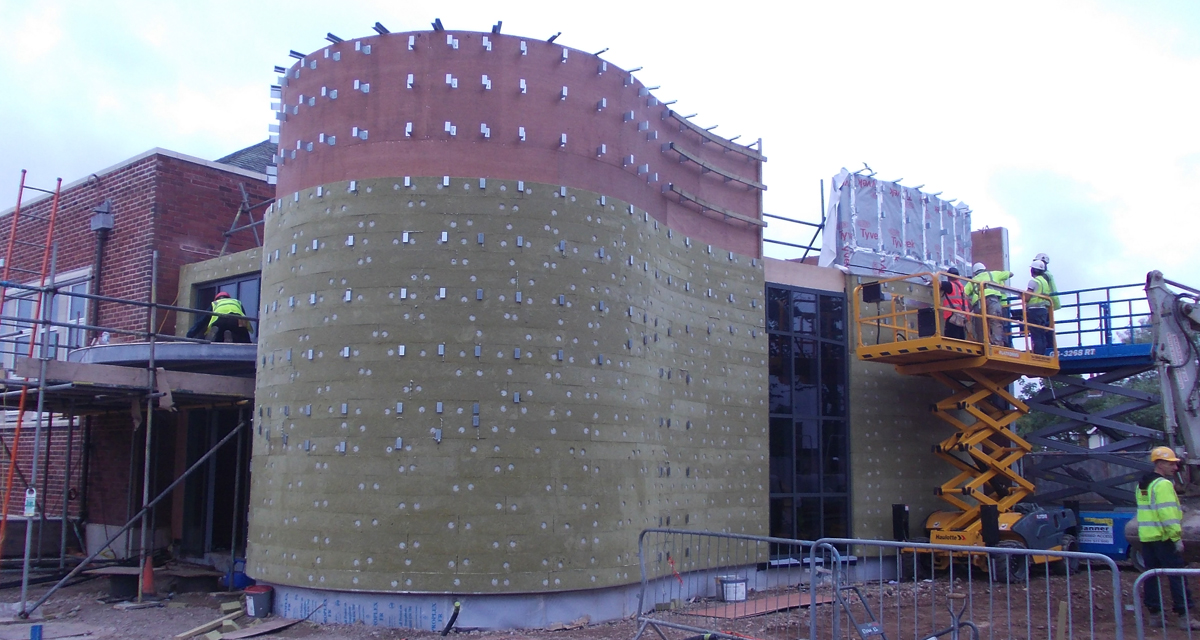 //php echo $image['sizes']['project-gallery']; ?> //php die(print_r($image)); ?>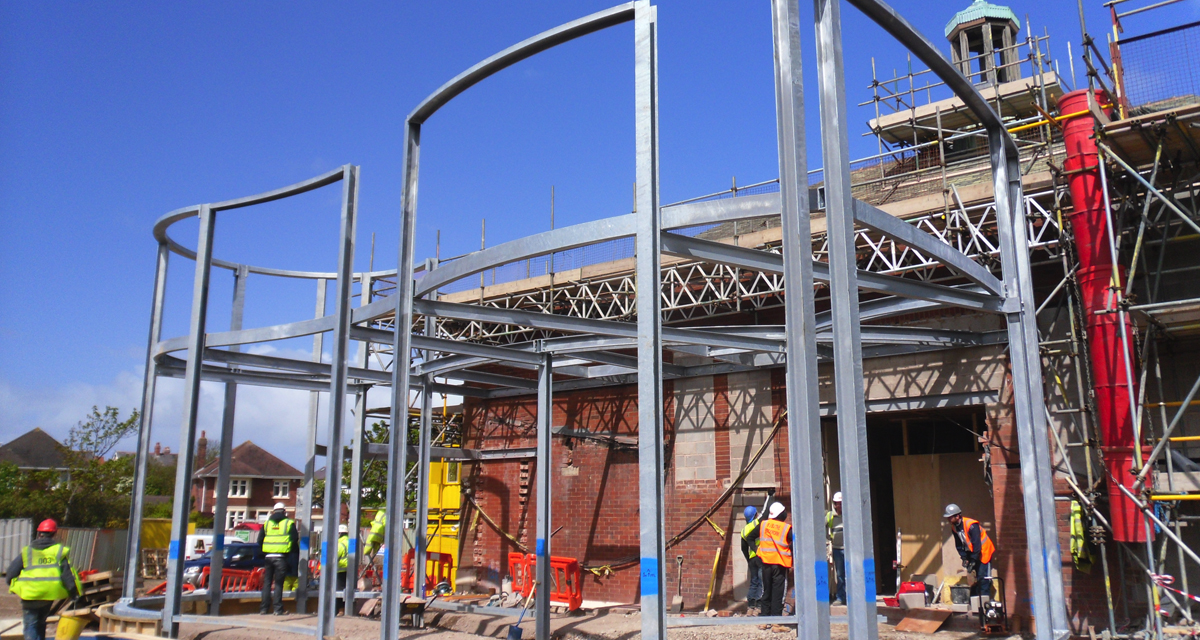 Specification
Coloured Stainless Steel façade cladding
Sika Trocal single ply membrane
What our clients say
"The efforts during the construction stage of the works must be commended. The quality of the finished product is evident to anyone who cares to visit the campus at Stockport College."

Tom Herd - Senior Design Manager, Wates Construction