Zinc Roofing Project Update
22 Jun 2018
Zinc Roofing at Redhill Primary School
This is another new zinc roofing project for Longworth's traditional metal roofing division who are going from strength to strength!
The project is being run by the Longworth Traditional metal team which consists of Manager, Danny Nelson and on site supervisor and skille craftsman, Dave Robson. The team will be installing  Rheinzink roofing to the extension at Redhill Primary School in Worcester, designed by Architects, Jacobs and built my main contractor Interclass PLC.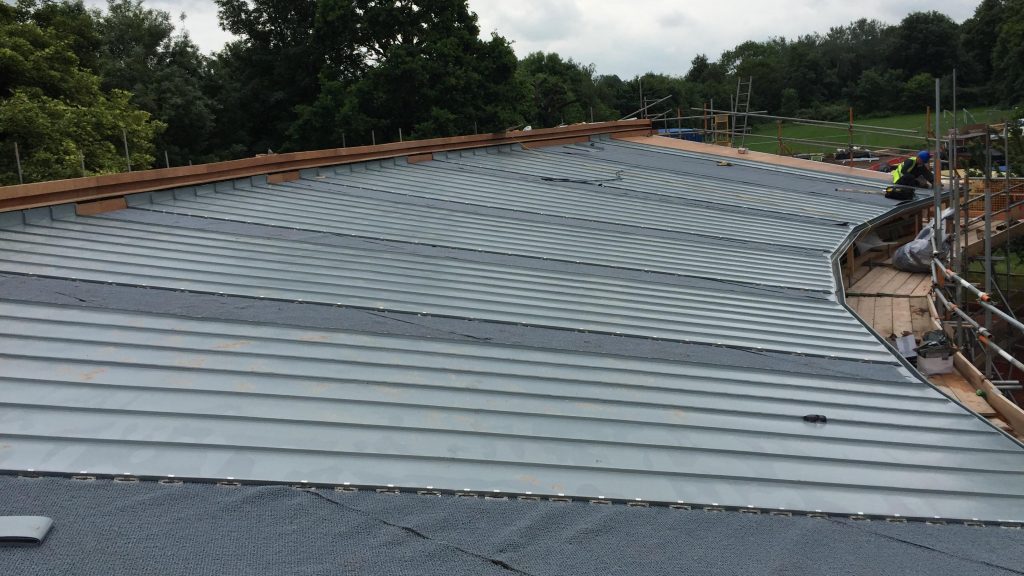 Zinc roofing stats
In all, a total of 700m2 of Rheinzink Blue Grey tapered roofing on Vapozinc underlay will be fitted by Longworth's highly skilled zinc roofing craftsmen as well as Rheinzink Blue Grey rainwater goods.
All of the panels have had to be skillfully handmade by our craftsmen on site due to the complex radius of the roof and to ensure the highest level of quality throughout the project.
Longworth are around 50% complete on the new classroom block, they will then begin works on the Community Room and finally the new canopy over the classroom entrances.
The new block will house six classrooms and enable a further 210 pupils to study at the school.
What our clients say
"Longworth's knowledge, hands-on attitude and wealth of experience allows them to work with the architect and project team to turn complex designs into reality. We commend their positive and cooperative attitude towards design."

Jason Duggan - Architect, Capita Symonds