Zinc Roofing Project Progress
02 May 2018
Zinc roofing at Kings College Cambridge
A few weeks ago, one of our traditional zinc roofing sub-contractors shared a photograph on social media of his handywork  on a project of ours in Cambridge. It was a great photo and really showed off some fantastic technical skill. Not to be outdone by the photographic skills of our skilled roofing operatives, our Senior Contract Manager, Lee Smith set out this week to assert his prowess for artistic composition.
On a more serious note, Lee could not be happier with the progress being made and commented on what a great job Unique Metal Roofing have been doing. "The quality of the workmanship is superb, one of the nicest traditional zinc roofing jobs I have seen in a while." High praise indeed from Lee.
The project, in Cambridge, is for a new sports hall at Kings College. VMZINC Quartz+ standing seam zinc roofing adorns the pitched roof and lantern light. It is full of perfectly executed standard zinc roofing details such as G3 Ridge and Swept Ends. The roof buildup consists of Admaster composite carrier panel as well as Parklex rainscreen & DANOSA Danopol Single Ply Membrane.
I'm sure there will be more superb photographs of terrific work to come. In the meantime, enjoy Lee's photos here: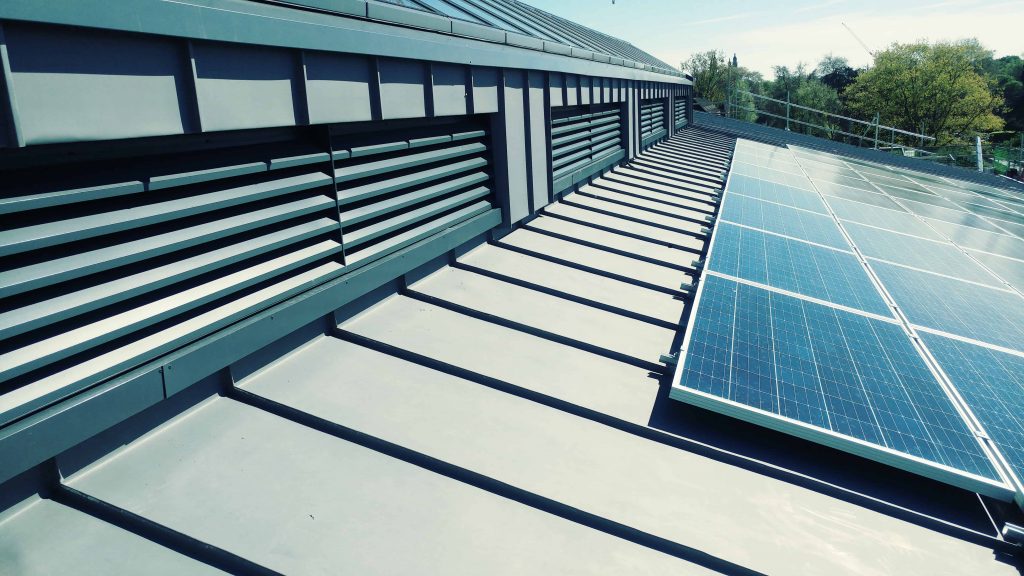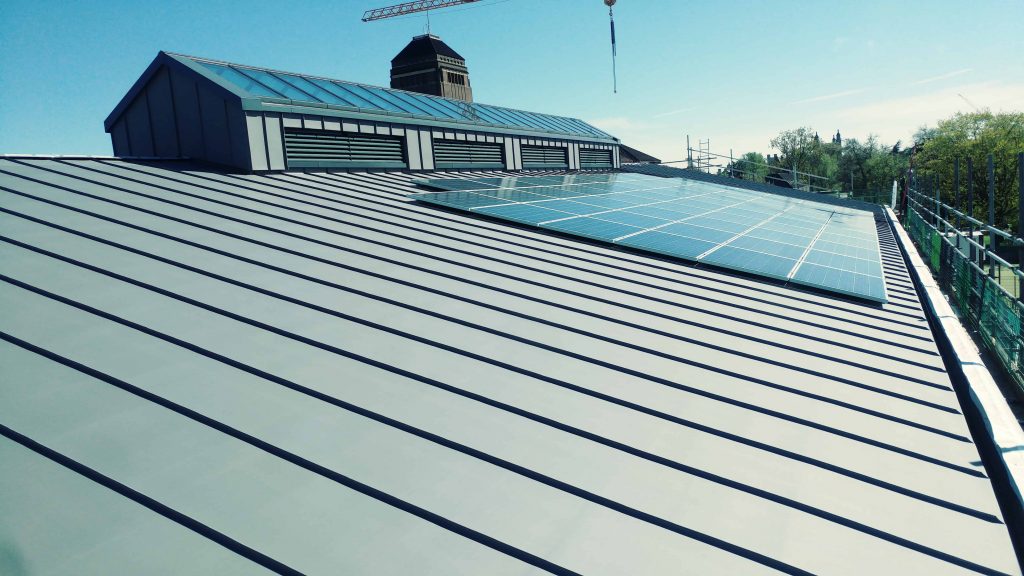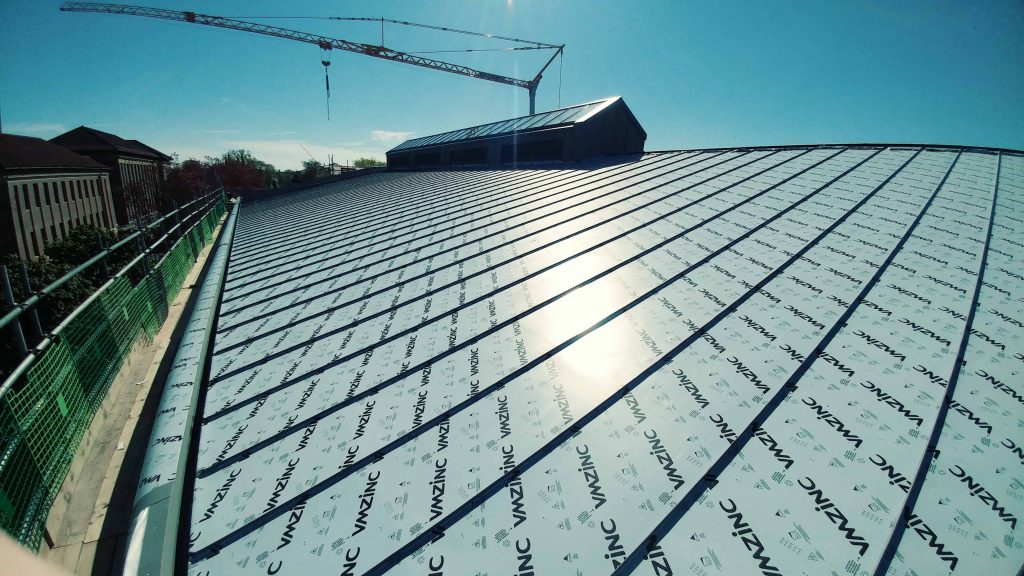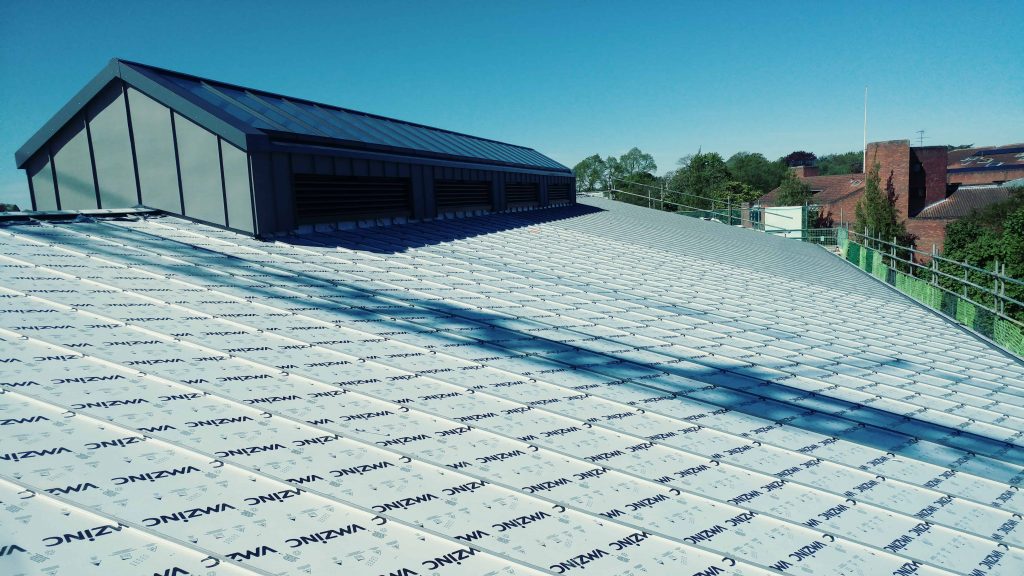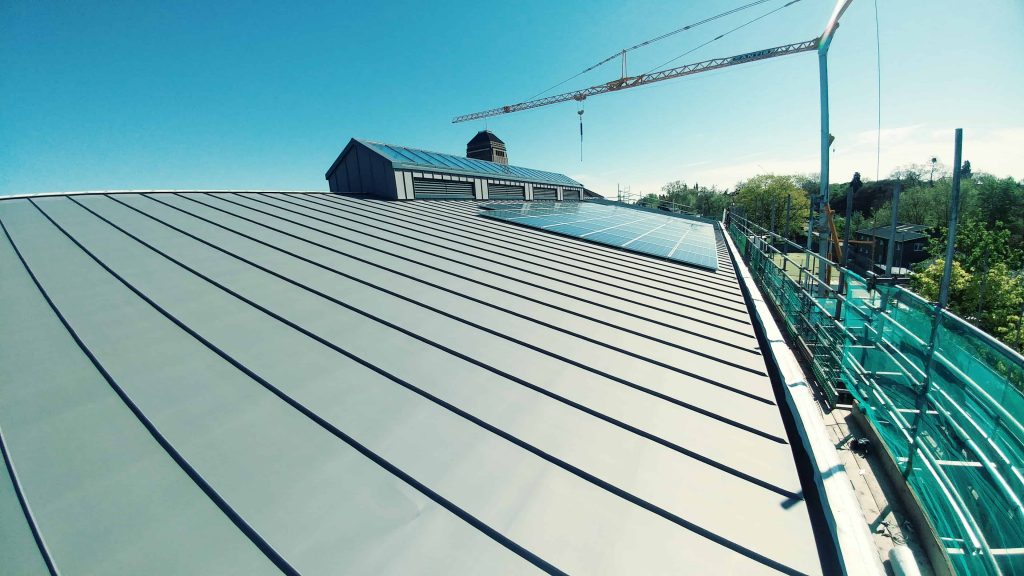 What our clients say
"Longworth's knowledge, hands-on attitude and wealth of experience allows them to work with the architect and project team to turn complex designs into reality. We commend their positive and cooperative attitude towards design."

Jason Duggan - Architect, Capita Symonds