UK Roofing Awards 2020 – Winners!
10 Mar 2021
UK Roofing Awards 2020
The National Federation of Roofing Contractors has announced the winners of the UK Roofing Awards 2020.  The event, which was due to take place last year, had been postponed due to COVID-19.
Back in June 2020 we received great news that our Rainscreen installation at Paradise Street in Coventry had been shortlisted in the Rainscreen Category.  This project along with 3 others were to be put in front of a panel of experts to judge which should be the winner.
We're extremely pleased to announce that our rainscreen cladding installation at Paradise Street Student Accommodation in Coventry has been chosen as the winner.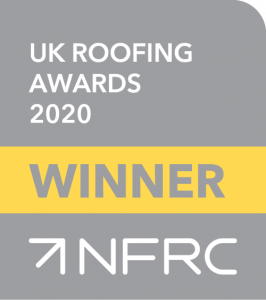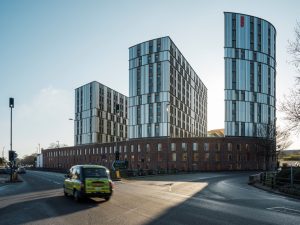 As well as the winning the Rainscreen category, we are also pleased to announce that Paradise Street was voted winner of the Industry Choice Award.  This was an online vote by the public who had the opportunity to pick their favourite project from all those shortlisted!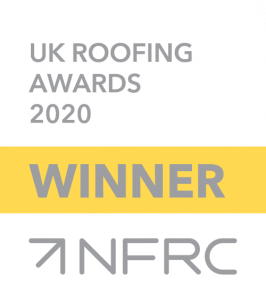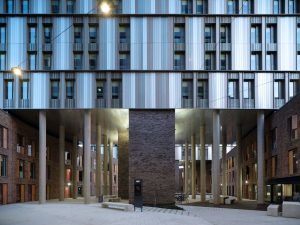 As the live face to face awards event was not able to take place, the NFRC are looking to shoot a quality video production (filmed and produced by a highly-respected broadcast TV cameraman and editor who has worked on Formula1, Royal Ascot, World Championship Snooker, Autumn Watch, Winter Watch, Carols from King's amongst other things) to showcase all the winning projects.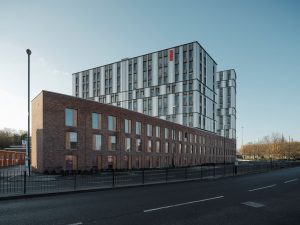 A big thanks to everyone who was involved on this project, including our office staff, site management, supply chain and install teams.  We're extremely pleased that this project has received national recognition and we can all be proud of the part that we have played in it
Credit for photos goes to Tim Crocker Architectural Photography
What our clients say
"The efforts during the construction stage of the works must be commended. The quality of the finished product is evident to anyone who cares to visit the campus at Stockport College."

Tom Herd - Senior Design Manager, Wates Construction