Transfer Deadline Day
31 Aug 2016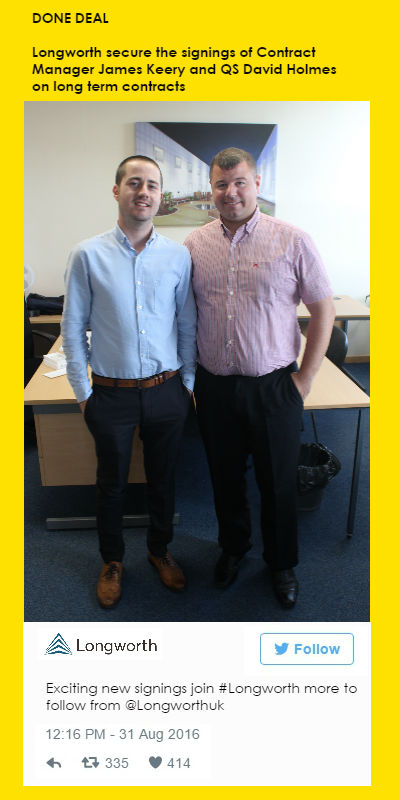 Longworth have secured the signings of Contract Manager James Keery and Quantity Surveyor, David Holmes.
James joins Longworth having previously been employed by industry leading roofing and cladding contractors. He has over a decade of experience in the roofing and cladding industry including management of several award winning projects. He is looking to develop further in his new position at Longworth and be a real asset to our team.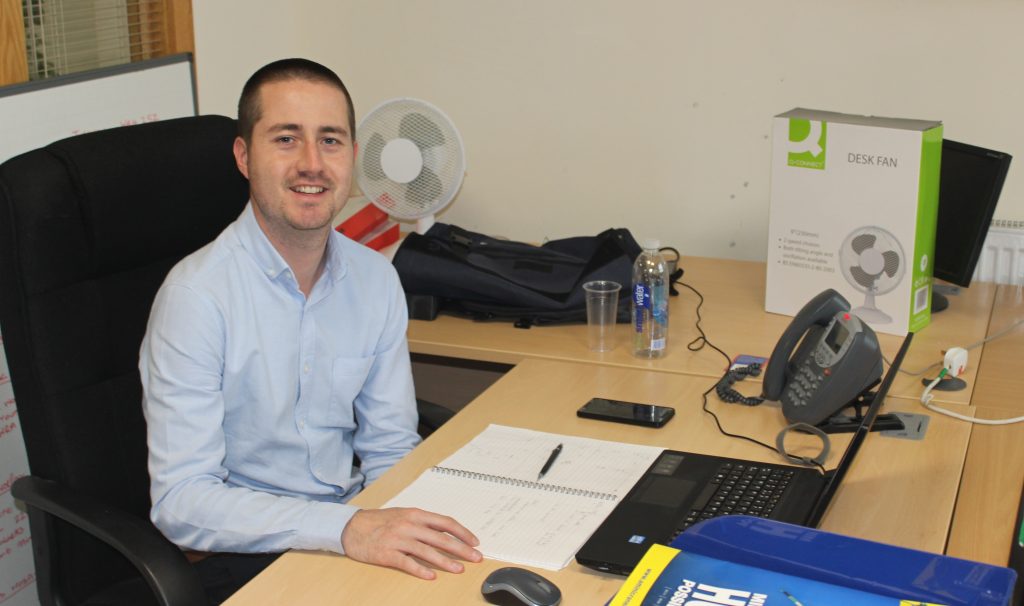 James will be responsible for the overall management of project construction activities, delivering projects on time and to budget and building strong relationships with our clients. In his spare time, James is a keen snowboarder and enjoys food and travelling with his wife.
David is a key acquisition for our commercial team. He brings with him a vast knowledge of the commercial roofing and cladding sector. David has spent time in the employ of some of Europe's largest external envelope providers and contractors as a quantity surveyor and its his diverse knowledge and skills which made him a stand out candidate to join our growing expert team at Longworth.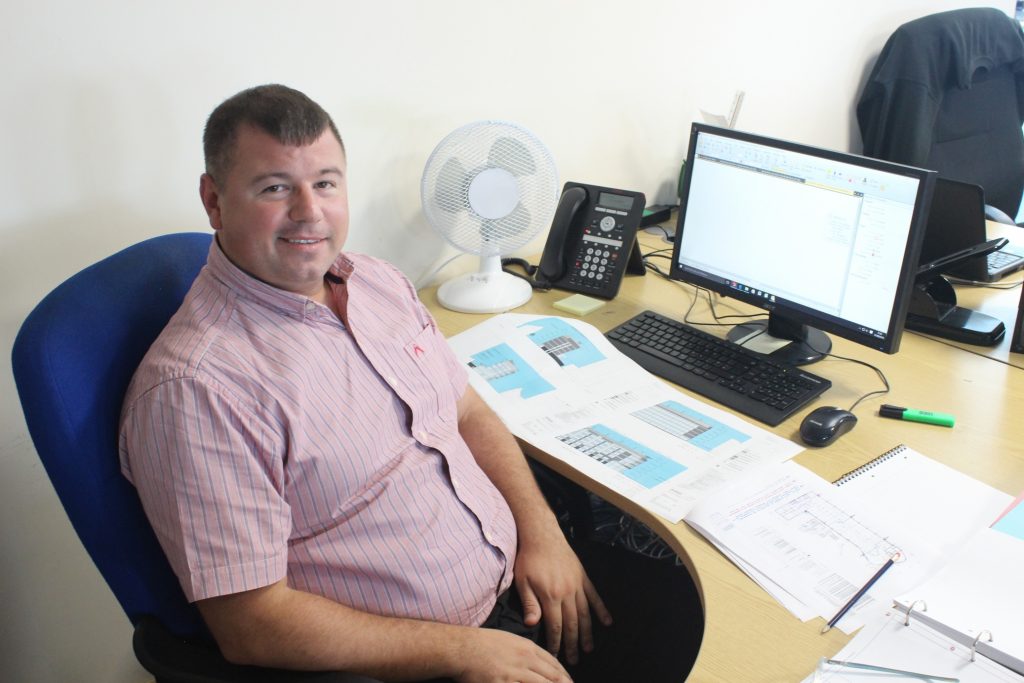 David will be responsible for the commercial management and performance of a number of live projects at any one time as well as budget control and contract resolution. David is currently a student member of RICS and is aiming to become a full member of the Royal Institute of Chartered Surveyors in the near future in order to fully develop his new role at Longworth.
"We would like to welcome both David and James to Longworth. They have joined the business at a very exciting time of company expansion and they are both key to helping us achieve our ambitions." Paul Smith, Longworth MD.
What our clients say
"Longworth's knowledge, hands-on attitude and wealth of experience allows them to work with the architect and project team to turn complex designs into reality. We commend their positive and cooperative attitude towards design."

Jason Duggan - Architect, Capita Symonds