Rochdale Riverside Project Progress
17 Dec 2018
Rochdale Riverside Project Progress
Rochdale Riverside is the landmark regeneration of Rochdale town centre. Longworth have been on-site for a couple of months now and the vast site is starting to take shape. Longworth have been appointed as the roofing and cladding contractor by Willmott Dixon to install Euromax shingles in Canyon Copper from their Jeweler Range to the 6 screen Reel cinema. Rockpanel lines in 2 colour shades as well as Eurobond composite panels will be installed to the retail areas.
The sprawling roof areas will consist of a range of materials including, Danosa Duratec Hot Melt, Euroclad Elite 3 and SIG Hydrostop AH25 Liquid Waterproofing. All fixings will be supplied by our trusted supply-chain partner SFS who have been heavily involved with the project from an early stage.
Developed by a joint venture of Genr8 and Kajima in partnership with Rochdale Borough Council, it will include 200,000 square foot of retail and leisure accommodation in the town centre, including a six-screen cinema, which will sit above the retail units. It is very similar to the scheme in Beverley, Yorkshire.
The development, with a central pedestrian street a key feature, will transform the retail and entertainment offering in the town and encourage further inward investment.
The project has dedicated site management which is being led by Longworth's very expereince Project Leader, Lee Smith. Lee is joined on-site by Operations Manager, Mark Campbell.
Longworth are well on with the SFS systems, Danosa Hot Melt and Euroclad Elite 3. Be sure to check the Longworth news page regularly as monthly progress photos will be posted.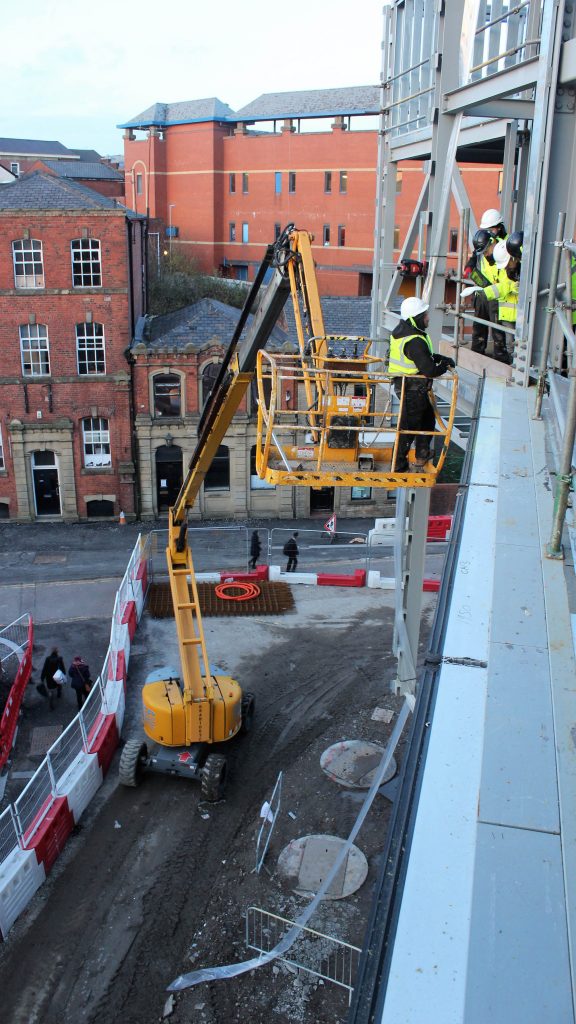 Intense discussion about the nested channels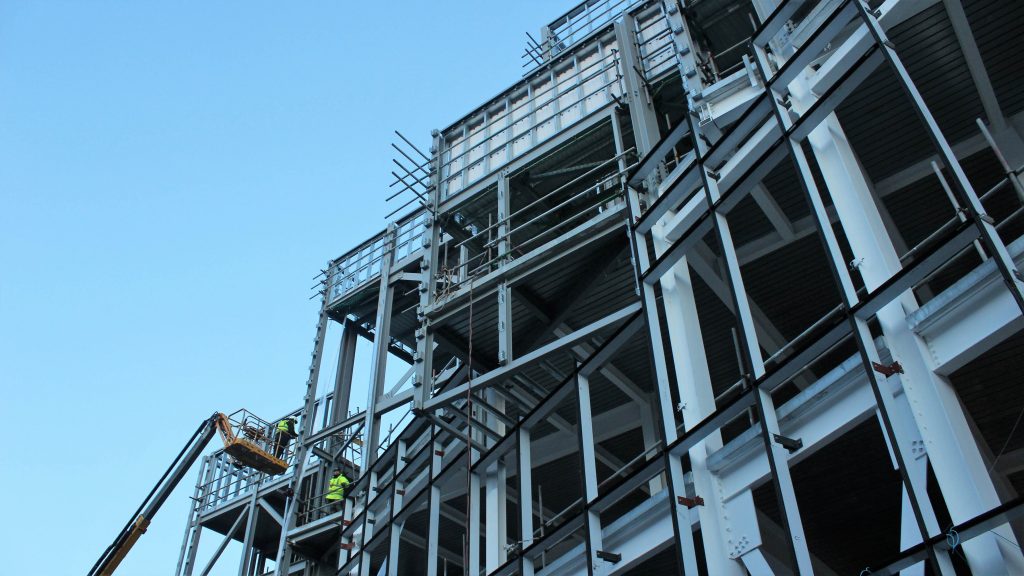 Cinema elevation with extensive SFS installation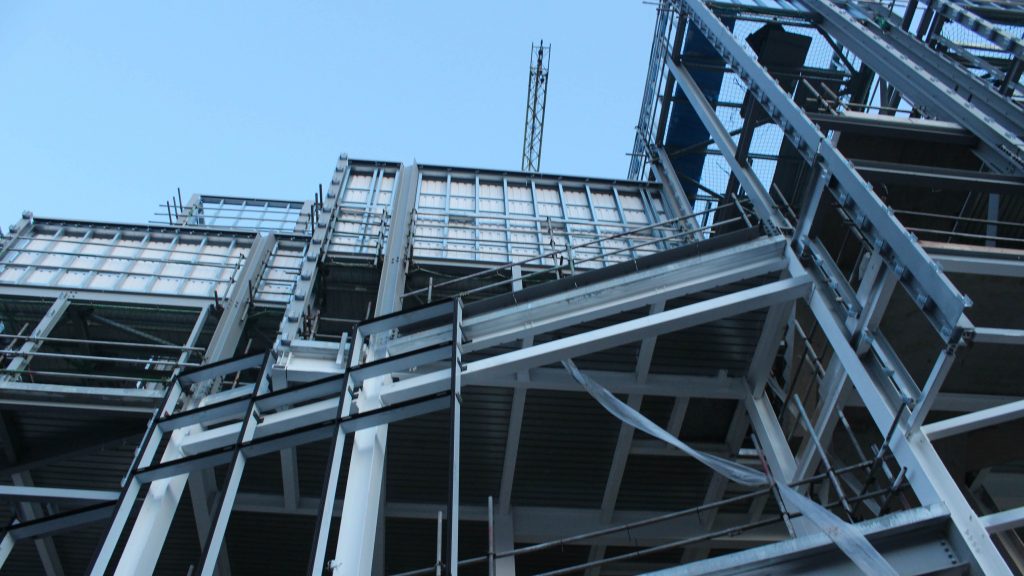 Cinema facade with extensive SFS installation and many projecting elevations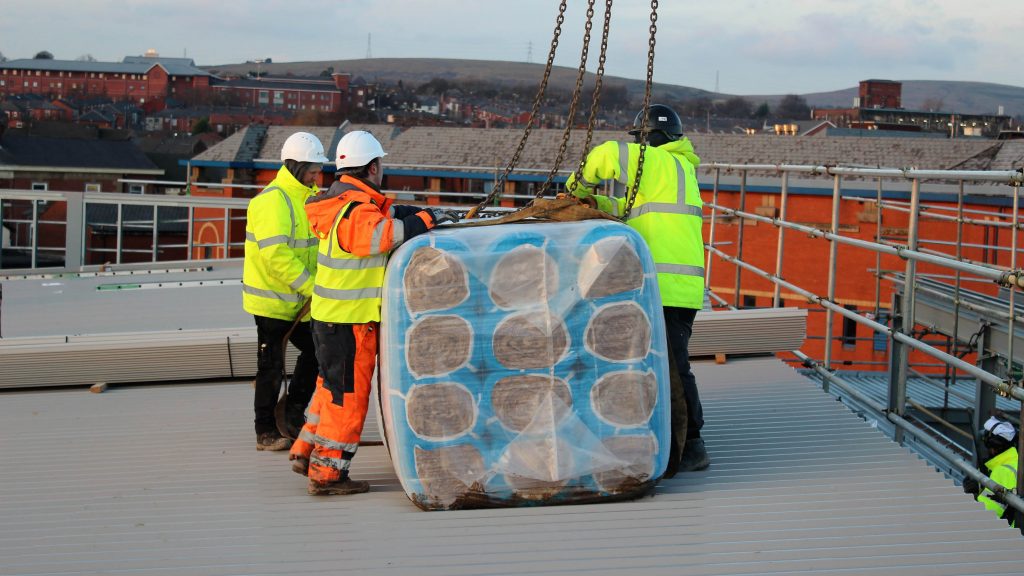 Longworth operatives safely unload insulation from the crane delivery to roof A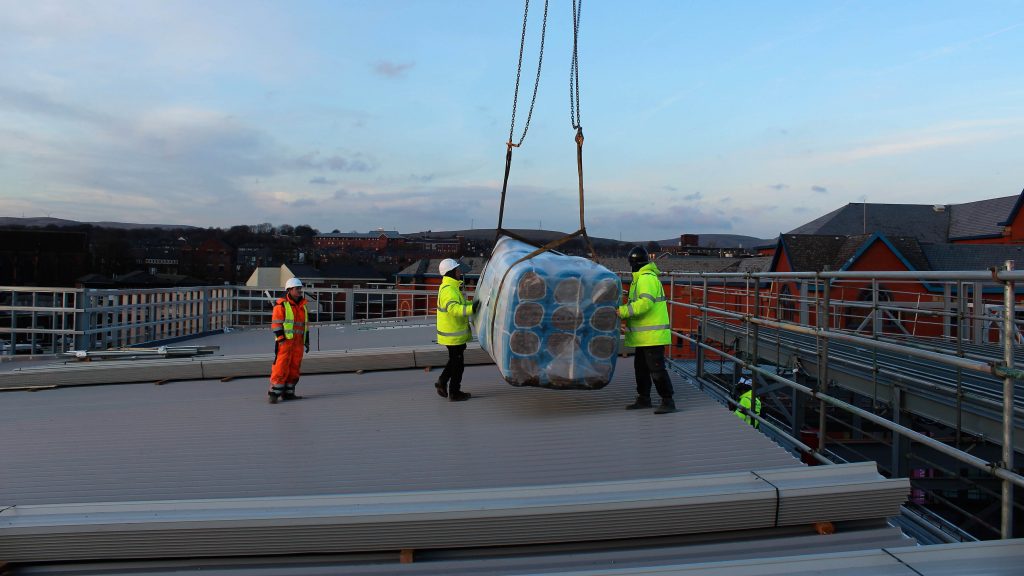 Longworth operatives safely unload insulation from the crane delivery to roof A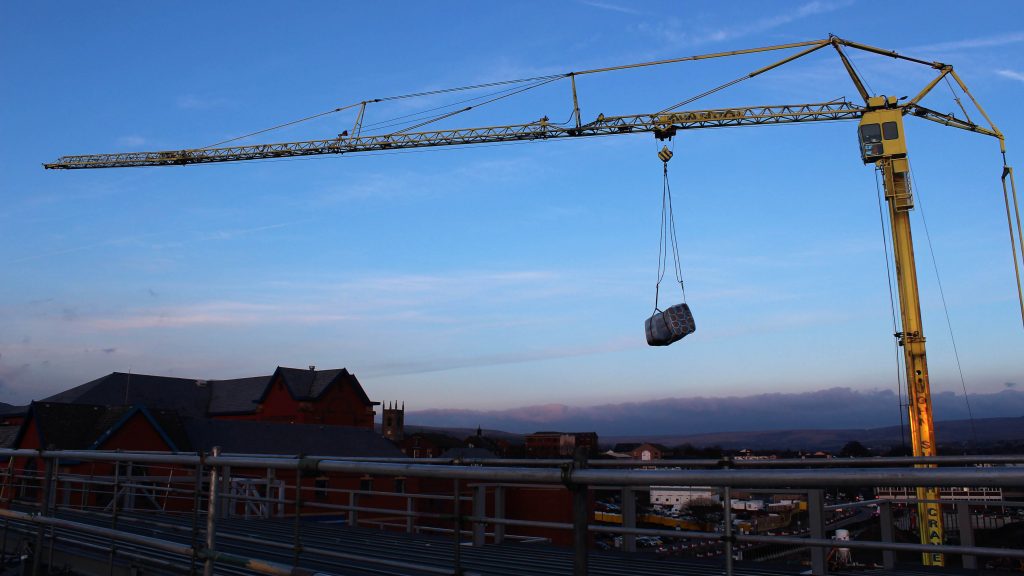 Huge mobile tower crane making deliveries to roof A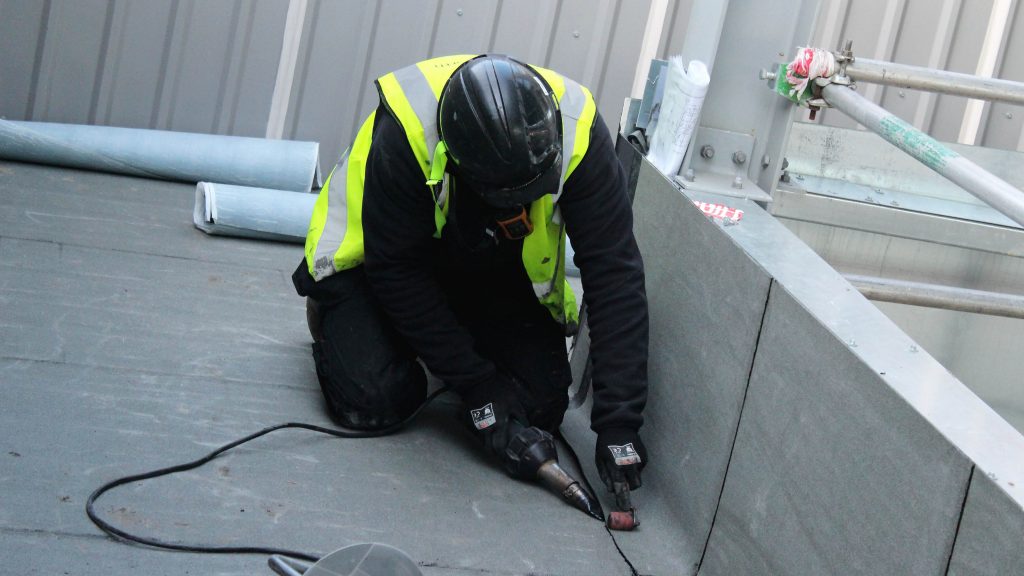 One of Longworth's skilled flat roof operatives working on the VCL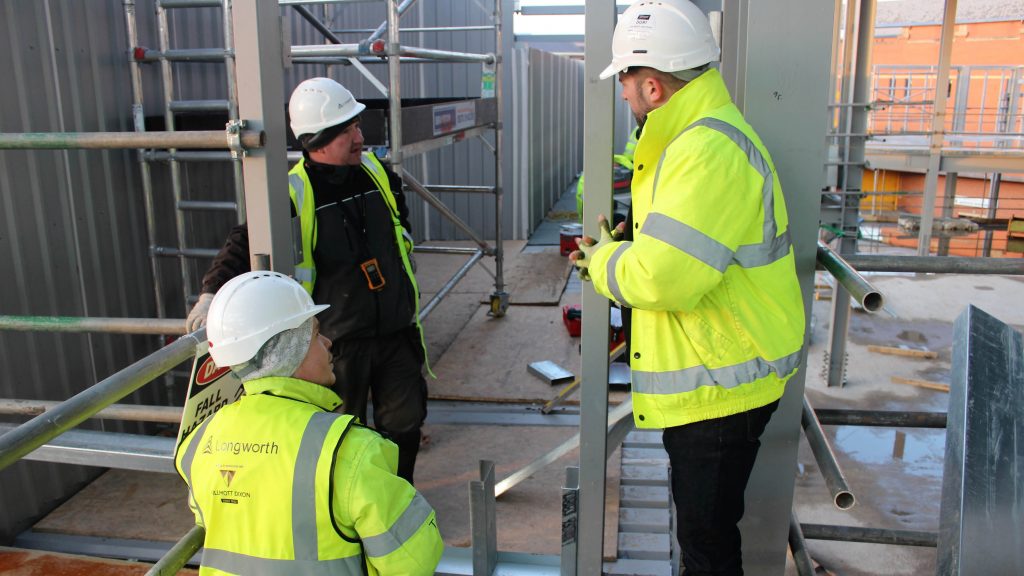 Discussing the progress of the SFS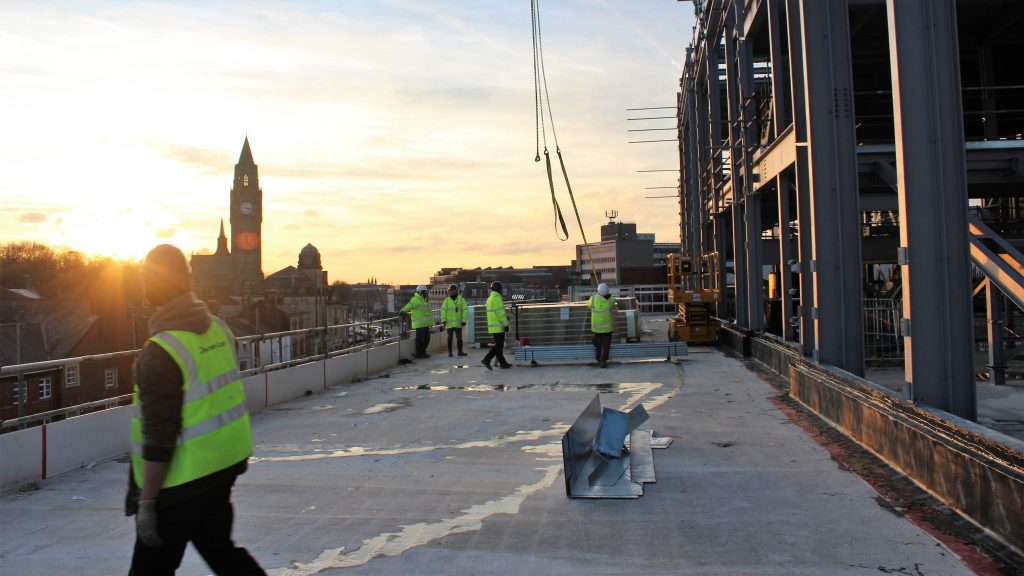 Roof C taking a delivery of composite panels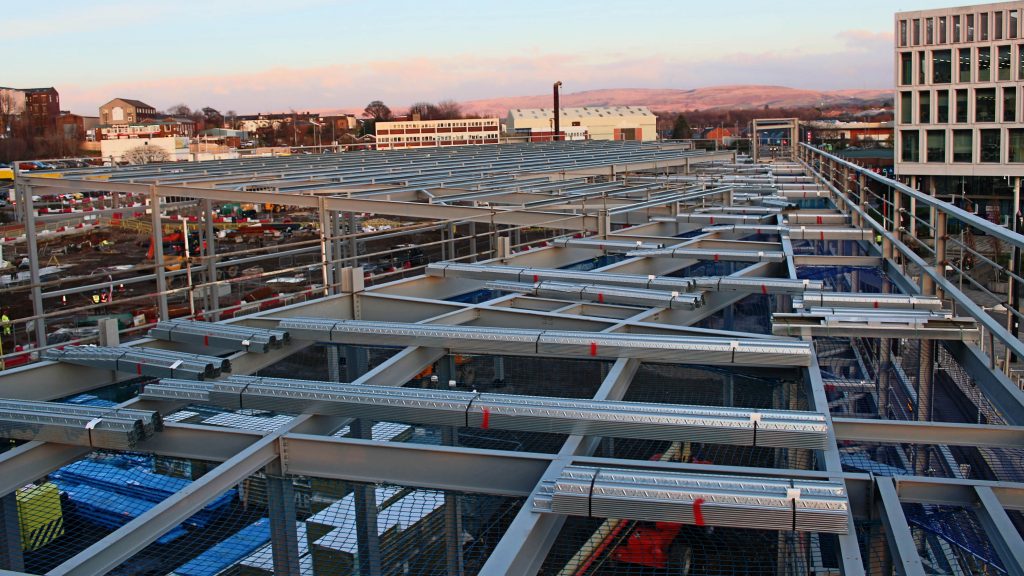 South Block ready for some Danosa Hot Melt and Euroclad Elite 3 roofing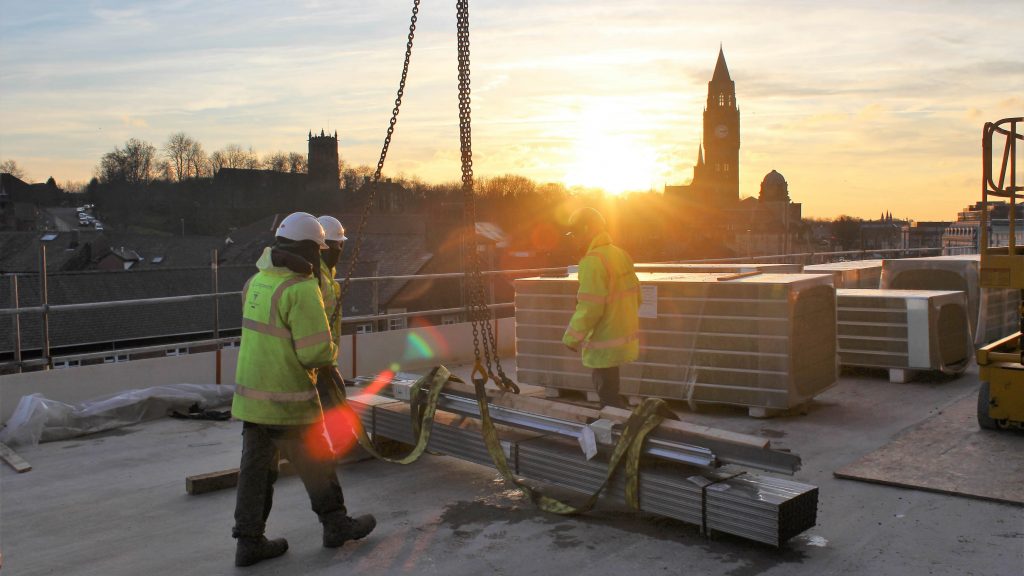 Roof C, a hive of roofing activity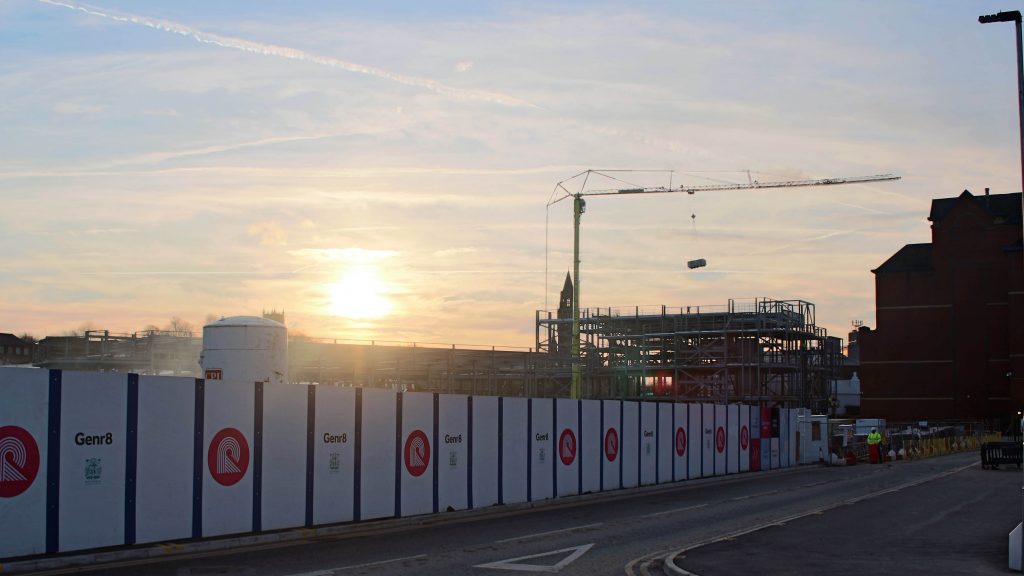 Our enormous mobile tower crane working tirelessly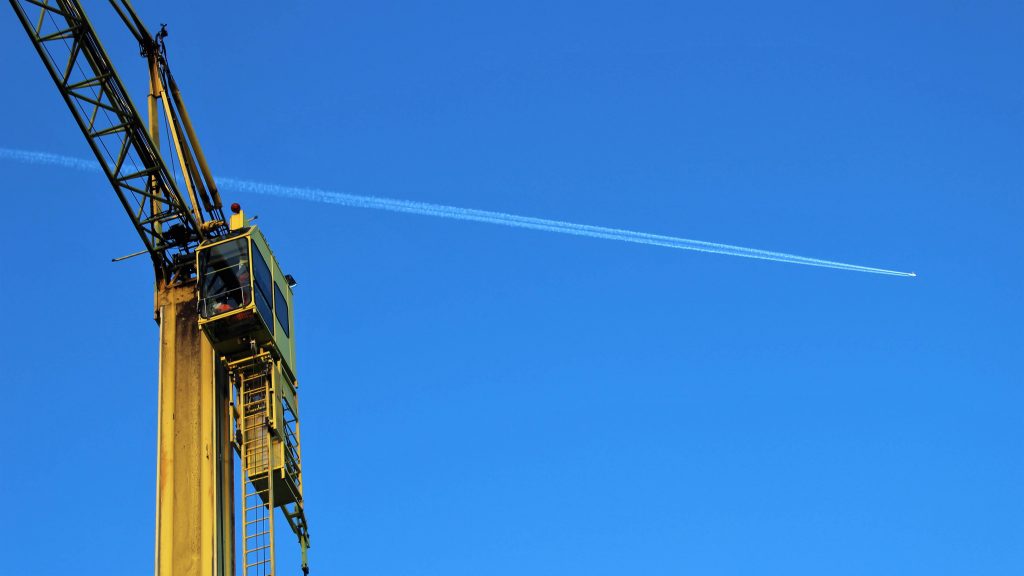 It's always sunny in Rochdale
What our clients say
"We're really pleased with the proactive effort put in by Longworth to ensure the desired quality is achieved. The building is well received by everyone and regarded as a success."

Husnee Jamalluddin - Associate, Halsall Lloyd Partnership