Project Update: Connaught House
31 May 2018
Zinc Roofing and Cladding
Good progress is being made in North London on the Zinc Roofing and Cladding on Connaught House for Main Contractor Laxcon. The unusually sunny month of May has brought with it a flurry of activity and elevated moods, after all, who doesn't love a blue sky?!
The VMZinc Quarts Plus Zinc is flying up and is starting to bring the building to life. We're really looking forward to the scaffolding coming down to really appreciate the overall effect of the Zinc Cladding.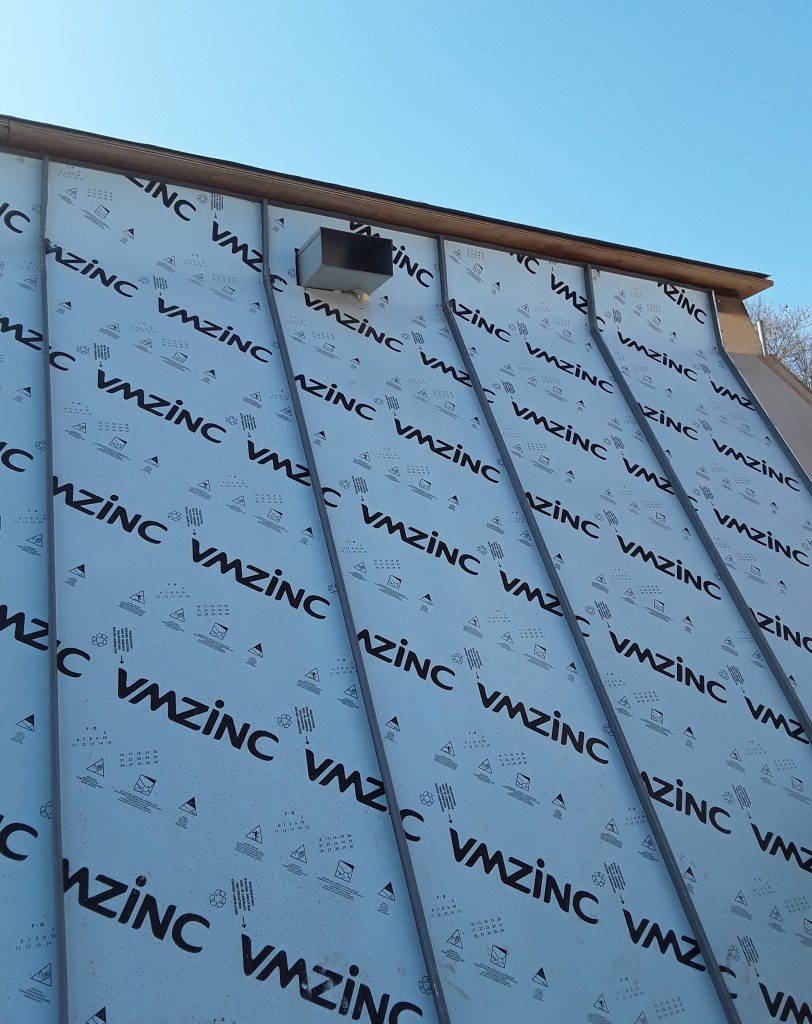 Timber Shingles as well as Zinc Roofing and Cladding
Great progress with the zinc cladding means great progress with the timber shingles. The Western Red Cedar Shingles look absolutely fantastic and will be a prominent feature of this high specification residential development designed by Wolff Architects. They are being installed in random lengths and sizes, the purpose of this is to create a 'heritage' look and feel to the external facade of the building.  The Sweet Chestnut soffits provide a complimentary natural feel to the Western Red Cedar but with a contrast in design aesthetic from clean linear lines to the staggered and random effect of the shingle.
Project information
Here is some information from the architects on the project: Wolff gained Planning Permission for the project in October 2015 from Haringey Council for the demolition of an existing 1960's residential block and replacement of six 4 storey high quality units.  Each 2,500 sq ft house is comprised of four bedrooms with en-suites on the first and second floors. The Ground Floor consists of an entrance hall, large living space and external balcony that overlooks the lowered rear garden. The Lower Ground Floor accommodates an open plan kitchen and dining area opening our onto the rear garden.
Make sure to check back to our website on a regular basis and check our social media feeds for regular updates on this project and many others.
Author: Ben Parker, Longworth BDM
What our clients say
"We're really pleased with the proactive effort put in by Longworth to ensure the desired quality is achieved. The building is well received by everyone and regarded as a success."

Husnee Jamalluddin - Associate, Halsall Lloyd Partnership