October SHEQ Award Winner
14 Nov 2018
And the October SHEQ Award Winner is…
Ste O'Leary! Congratulations Ste on winning the October SHEQ Award. Ste was presented with the award on-site at Newton-le-Willows train station by our Contract Manager, Lee Parker. Ste was nominated by his peers for his commitment and attitude to H&S and progress of the programme on site. Ste is one of Longworth's traditional metal craftsmen and has been working hard for them since August 2018. In the short space of time that Ste has been at Longworth he has earned some high praise for his work ethic:
"One of the most hard working traditional metal roofers I have ever met" Danny Nelson, Traditional Metal Roofing Manager
"His commitment towards the Newton Le Willows project and his positive approach towards Health and Safety have been exemplary." Rob Hughes Contract Director
Congratulations must also go to our 2 runners up, Graham Stanley and Mike Hall who consistently show a diligent attitude towards SHEQ and lead by example.
This month's award was proudly sponsored by RGB Facades. Danny McQuaid, Managing Director, was pleased to donate a gift voucher and some wine for our winner and runners up. Thank you very much to RGB Facades,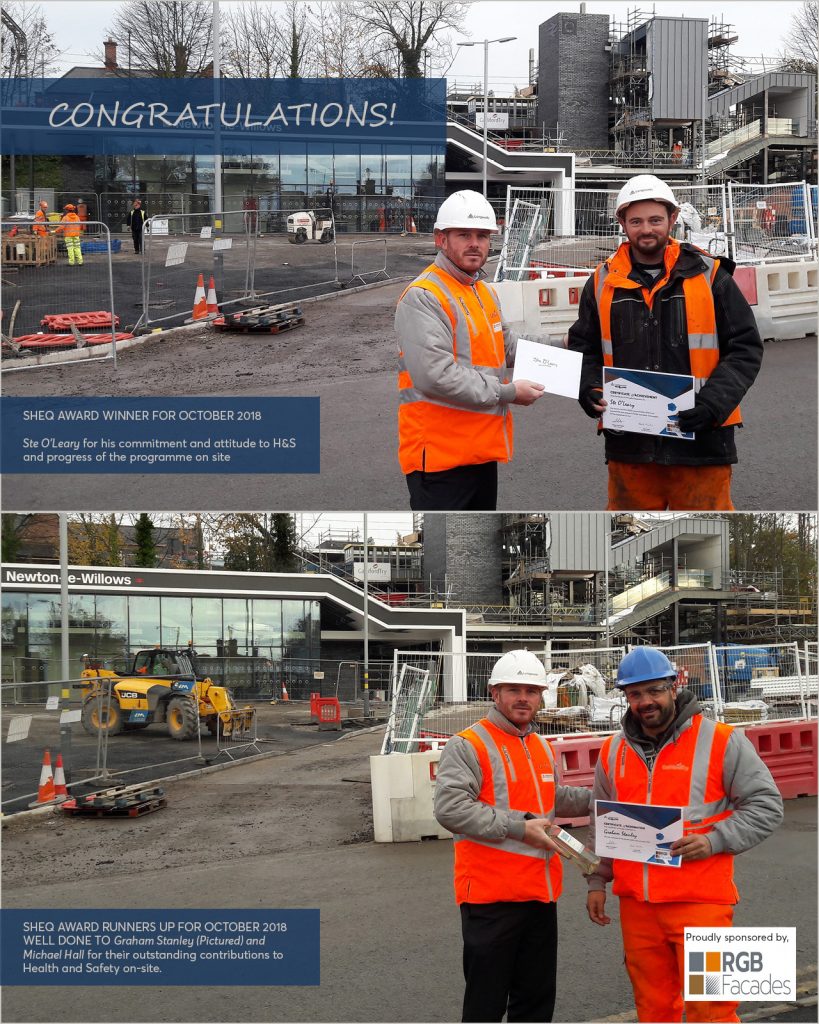 What our clients say
"Longworth's knowledge, hands-on attitude and wealth of experience allows them to work with the architect and project team to turn complex designs into reality. We commend their positive and cooperative attitude towards design."

Jason Duggan - Architect, Capita Symonds