New contract wins for Longworth, here's 10 of the best
30 Nov 2017
Industrious Longworth reap rewards
The Longworth offices have been a hive of activity over the last few months and their productivity has churned out lots of new contract wins in reward.
Here are the highlights of their successes: 10 of the best!
WIGAN BUS STATION
Longworth have agreed the contract with Vinci Construction to design, supply and install the new roofing, fascias and soffits at Wigan Bus Station worth £1,000,000.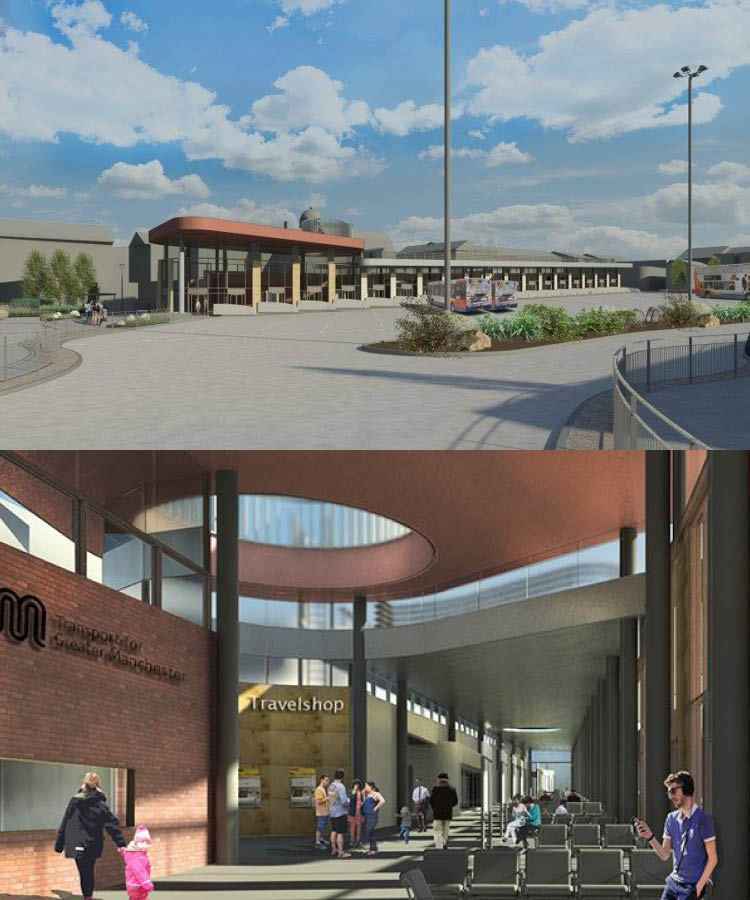 Over 1000m2 of Baileys Aluminium soffits will be installed, which will actually form the internal ceiling of the bus station as well as the external areas.
They will also be installing around 2000m2 of Bauder flat roofing systems, including upstands and copings.
Works will be starting on site just before Christmas 2017.
CONNAUGHT HOUSE
Longworth have secured the contract worth £150,000 for the VM Zinc cladding, Western Red Cedar shingle cladding and Sweet Chestnut soffits at Connaught House in London.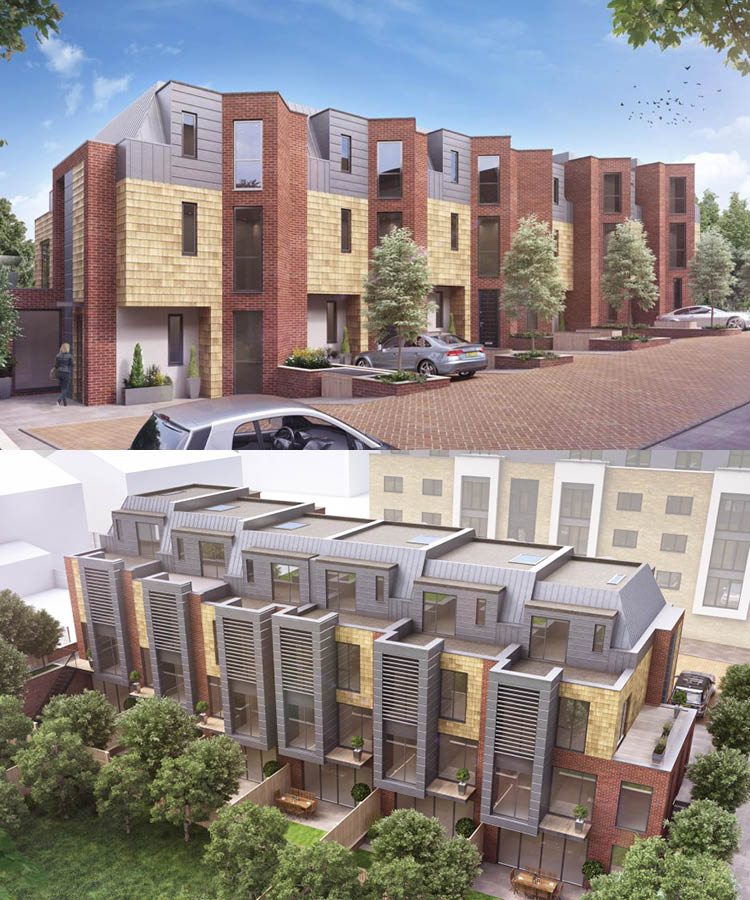 A new six terrace house development that includes a new basement across the whole site. Wolff  Architects gained Planning Permission for the project in October 2015 from Haringey Council for the demolition of an existing 1960's residential block and replacement of six 4 storey high quality units.
Works commence in January 2018 for Laxcon Construction.
ATKINS BUILDING, WOODCOTE EPSOM
Longworth have been awarded the Zinc roofing and cladding package on the new Atkins Building at their Woodcote site in Epsom.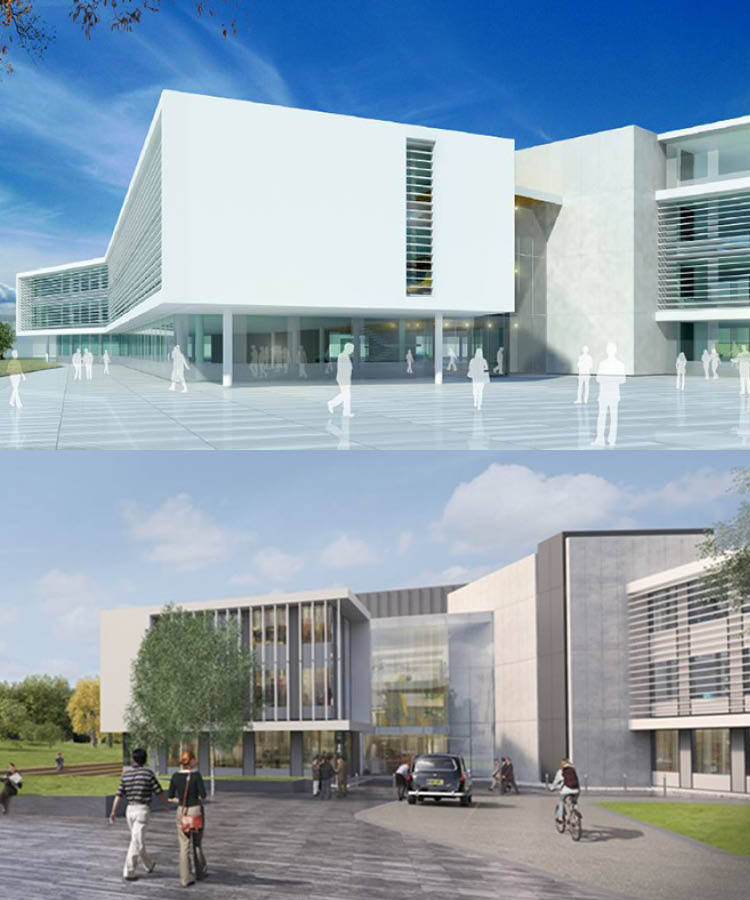 The works will involve around 9,000kgs of Rheinzink in a mix of their Blue Grey and Graphite finishes, as well as associated substrate works.
The site has been designed by Atkins themselves to replace their historic Epsom offices. The design will give staff working at Woodcote Grove more modern, efficient and flexible working spaces. The design is intended to meet the highest sustainability targets, including BREEAM Excellent and an A rated Energy Performance Certificate (EPA).
Longworth are due to commence work on site for Speller Metcalfe in January 2018.
New Brighton Care Home
Longworth are very pleased to announce that they've secured the contract with Jupiter Construction to complete the detailed design, supply and installation of Greencoat PLX Dark Bronze Cladding, flashings, trims & parapet coping worth circa £200,000. The architect for the scheme is NJSR.
Credit: NJSR for the 3D images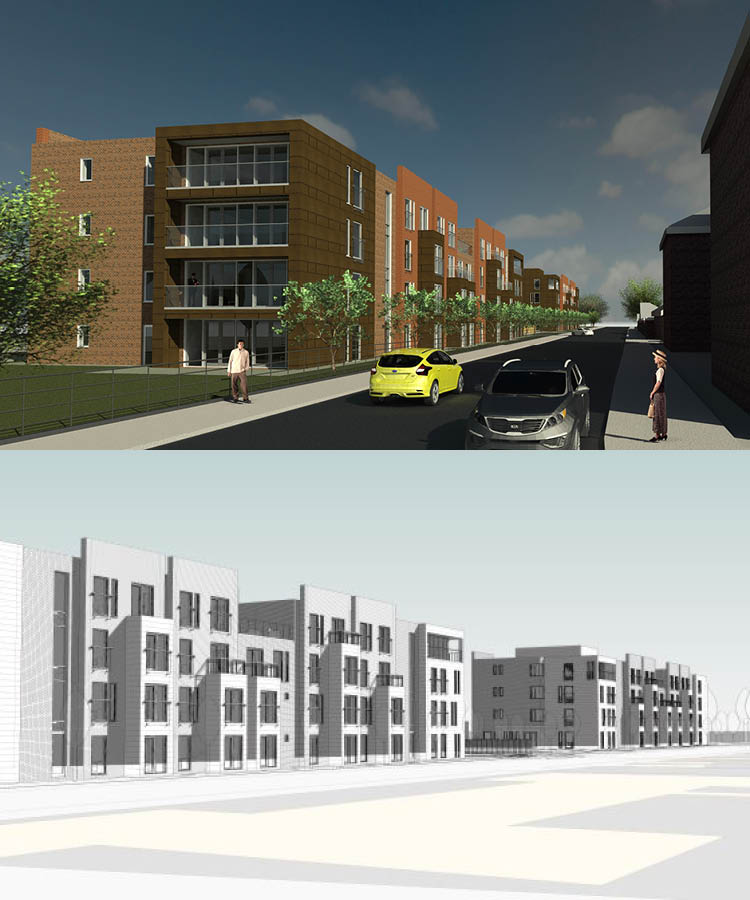 The site of a former meat factory on the Wirral is for two four-storey 80 bed nursing and residential care lodges on Alexandra Road to provide full active community involvement. The aim is to combat social isolation among the elderly. The new care home development will also employ 55 people.
Works are due to commence for Longworth in December 2017.
KEELE UNIVERSITY – CENTRAL SCIENCE LABORATORIES
Longworth are delighted to have secured the cladding package for the new Central Science Laboratories at Keele University. Work on site has started for Keele University's new £12.5m state-of-the-art science building and a core part of an overall £45m STEM investment by the University.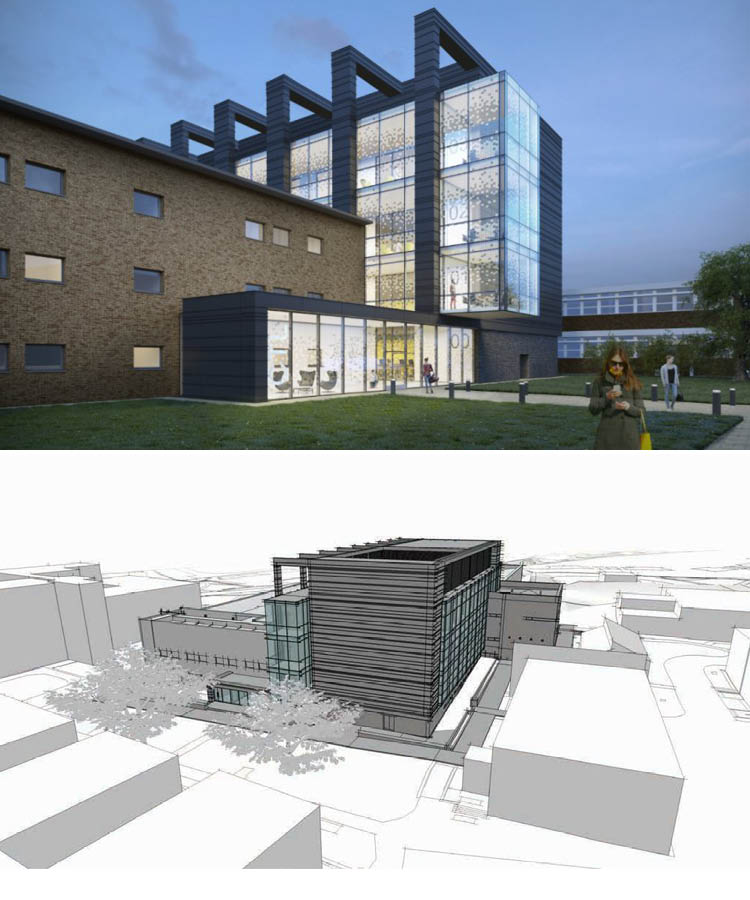 The new building will comprise a four-floor state-of-the-art-building for both undergraduates and postgraduates. It will house new open-plan teaching and research laboratories, IT provision, and student social learning spaces. The laboratories will be linked to the existing Lennard-Jones building, with a central glass corridor providing vistas right through the building.
Longworth have been appointed by GF Tomlinson to supply and carry out the installation of KME Tecu Oxid Copper wall cladding panels with standing seams and associated substrate. The package is worth circa £500,000. Longworth are due to begin on site in June 2018 with the project expected to be completed in the summer of 2019.
RAF UXBRIDGE
Galliford Try has appointed Longworth as the roofing and cladding contractor to complete the detailed design, supply and installation of VM Pigmento Zinc for the RAF Uxbridge housing development at The Triangle Site, ST Andrews Park, Uxbridge. Galliford Try has been appointed by leading regeneration developer St Modwen to deliver the latest phase of residential development at the St Andrew's Park 1,300-home new community at the former RAF Uxbridge base.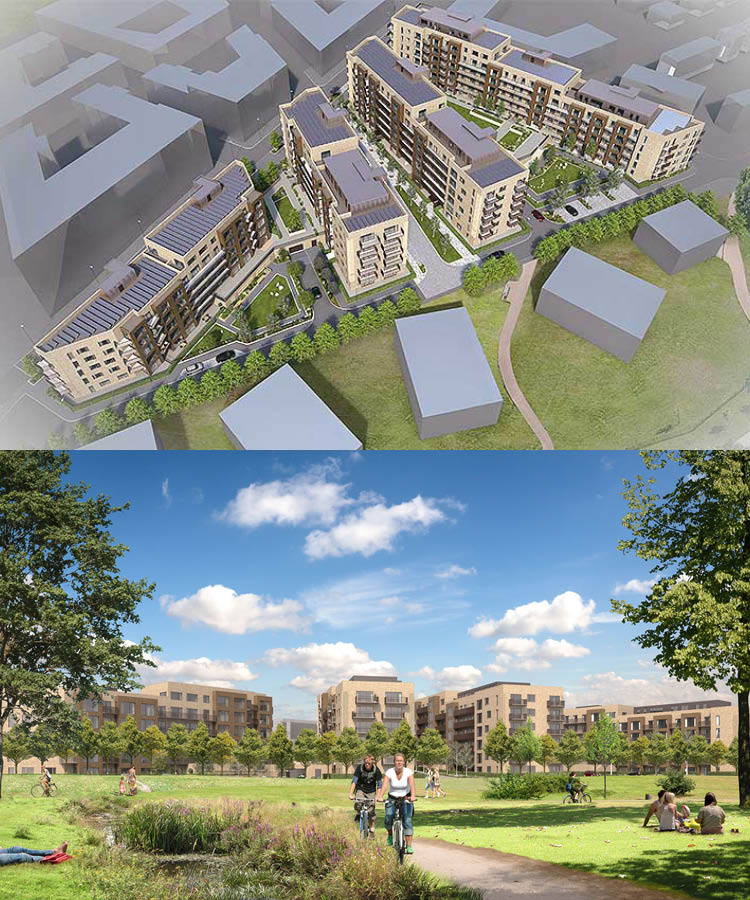 The £90 million apartment development includes the construction of a further 249 homes spread over four blocks and will offer a range of ownerships and tenures. The site is part of the planned new office and commercial heart of St Andrew's Park, which will be an extension to Uxbridge's town centre, creating around 1,000 jobs in the area.
Work started on site in June 2017 and Longworth are expected to commence their works in January 2018 and complete in the summer of 2018. The contract is worth £1.1m.
Large Teaching Space, Foreign & Commonwealth Office, London
Longworth are thrilled to have been awarded the roofing contract for this prestigious development in the heart of Westminster. Gilbert Ash have appointed Longworth complete the detailed design, supply and installation of the Rheinzink standing seam roof, fascia and soffits.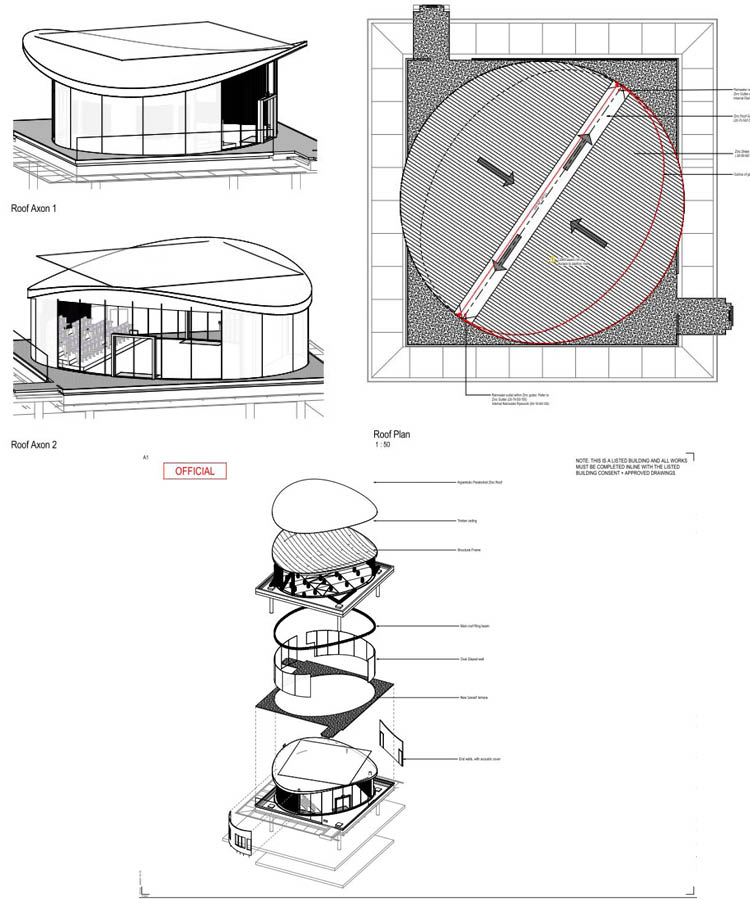 The most interesting thing about the project is the complexity of the hyperbolic paraboloid roof. Traditional methods will have to be used by Longworth's skilled metal roofers to form the Rheinzink and associated substrate to achieve the desired aesthetic finish. All materials will be fabricated on the site compound from site measurements to ensure accuracy. Longworth are expecting to start on site in February 2018 and complete the project by the end of Spring 2018.
LINTHWAITE HOUSE HOTEL
The hotel will undergo a substantial transformation, with more contemporary interiors and extended public areas. Several new guest rooms, set within the hotel's extensive grounds, will open in 2018. Longworth have been appointed by Galliford Try to complete the detailed design, supply and installation of VM zinc roof coverings and associated flashings, Timber rainscreen, Single ply membrane and green roofing as well as all associated substrate at a value of circa £700,000.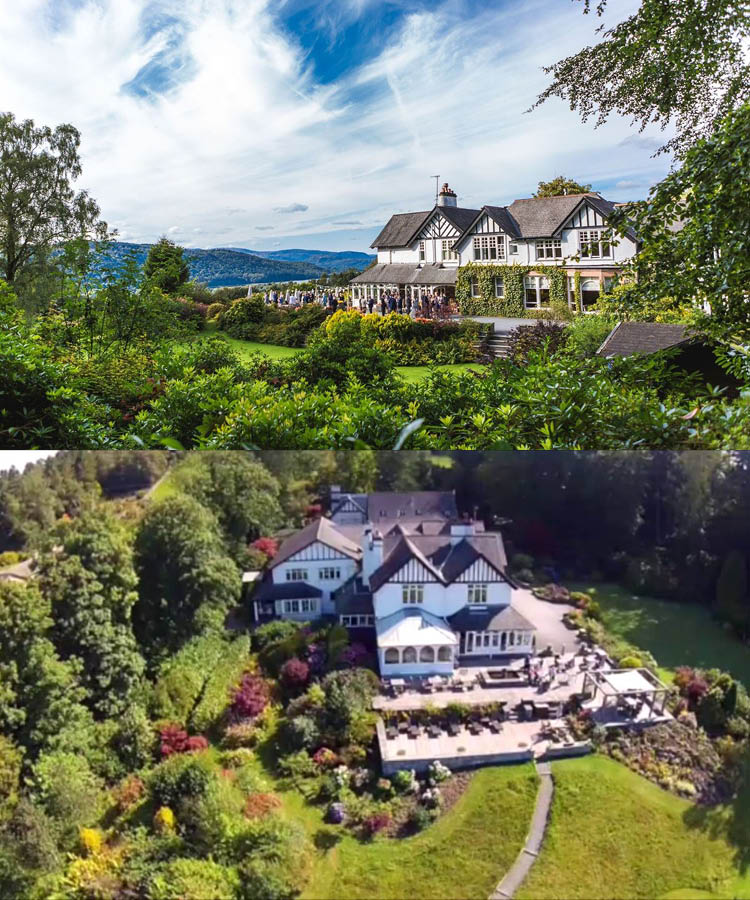 All 30 rooms in the main building of Linthwaite House will be refreshed, while the public areas on the ground floor will be extended onto the existing terrace to create an informal dining area, in addition to the existing three AA Rosette restaurant, and flexible spaces that can be used for meetings and events.
Once work on the main building is complete, work will start on the creation of three garden cottages with views of Lake Windermere. The addition of the cottages will bring the total inventory to 36 rooms.
Longworth are due to begin works in mid-December with an estimated completion of Summer 2018.
INSTITUTE OF PHYSICS, BALFE STREET
Longworth have been appointed by J. Murphy & Sons Ltd to complete the detailed design, supply and installation of, Zinc Honeycomb Rainscreen System, Zinc Perforated Rainscreen System, Zinc Copings, Fascia's & Flashings and Aluminium Copings. The contract is worth circa £400,000.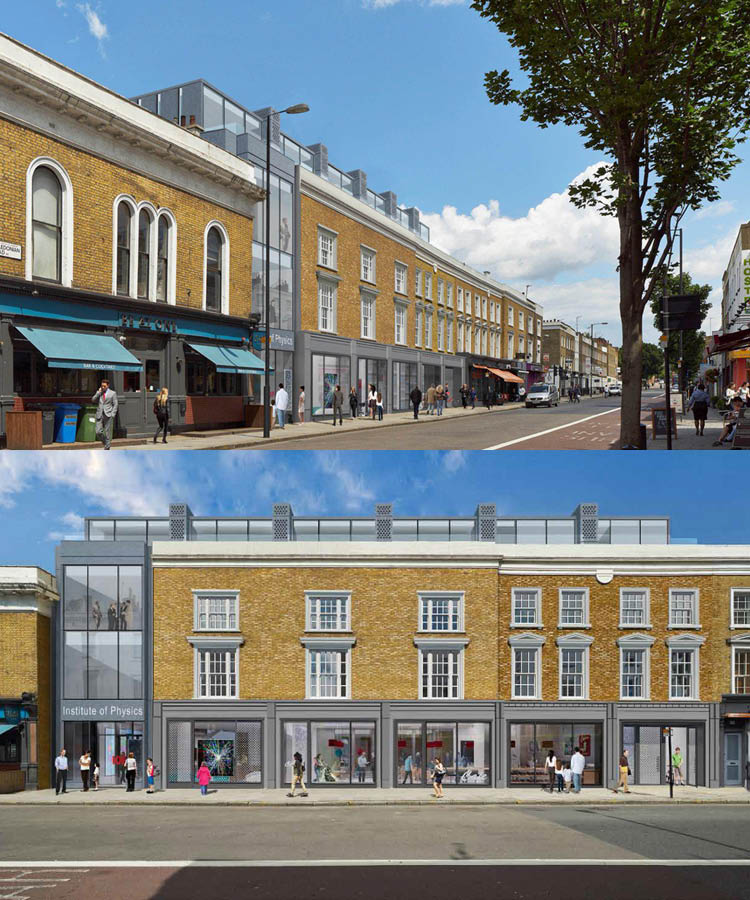 Occupying 1,566 sq m, the building will provide exciting, accessible education and exhibition facilities for the local community and schools, alongside function and start-up incubator space, and offices to support the operation of the Institute of Physics headquarters.
Longworth are on-site now and expect to be completed in May 2018.
Nexus, Leeds University
Galliford Try have appointed Longworth to install 2,000 m2 of Bauderflex felt roofing at Leeds University's Nexus innovation and enterprise gateway building with a value of £300,000.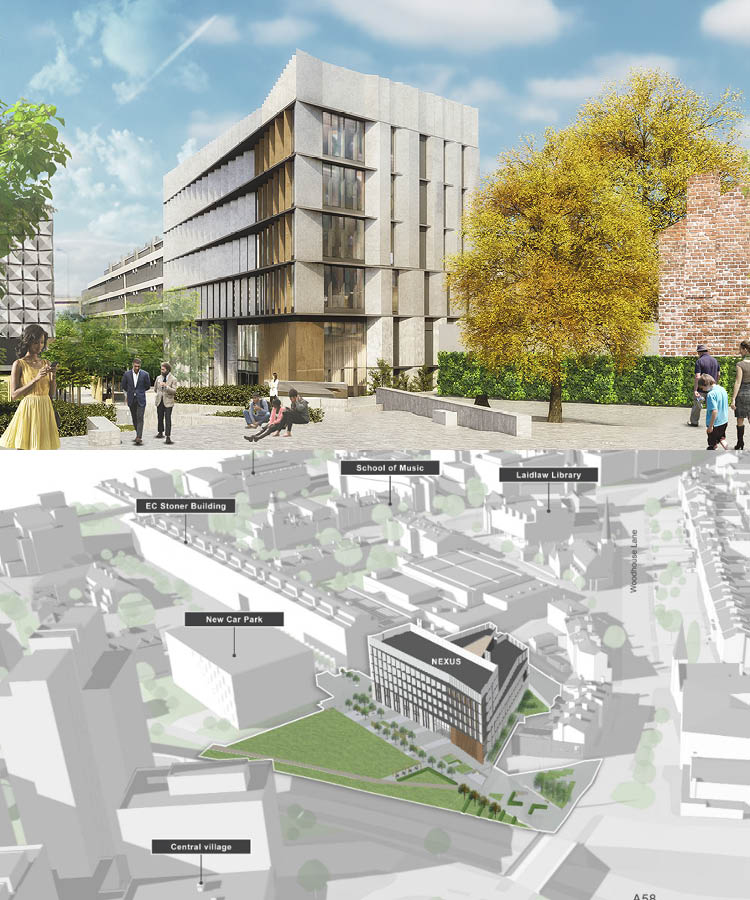 The centre will drive innovation in technology-led companies and stimulate new high-tech firm start-ups by providing ready access to the University's research and innovation.
Longworth are on-site now and are expected to complete in February 2018.
Keep returning to the Longworth News page for more news on New Contract Wins.
What our clients say
"We're really pleased with the proactive effort put in by Longworth to ensure the desired quality is achieved. The building is well received by everyone and regarded as a success."

Husnee Jamalluddin - Associate, Halsall Lloyd Partnership