NEW CONTRACT WIN Zinc Roofing and Cladding in Hull
13 Jun 2018
Longworth secure the Zinc Roofing and Cladding works for VINCI at the West Campus Residences project, Hull University
Longworth have been successfully appointed by VINCI Construction UK to install 250m2 of Rheinzink Blue Grey Cladding in standing seam to the sloping mansard at the top level of the student accommodation block. There is also stnading seam Rheinzink zinc roofing and cladding to 24 dormers that project out of the sloping mansard roof. Included in the package is 120m of Rheinzink Blue Grey Parapet Cappings.
The installation method is to be traditional fully supported zinc roofing and cladding with a fully ventilated timber build-up using Kingspan insulation. Longworth are due to start on site in late July 2018. The project will be run by Longworth's Traditional Roofing Manager, Danny Nelson and Contract Manager, Andy Desmonde.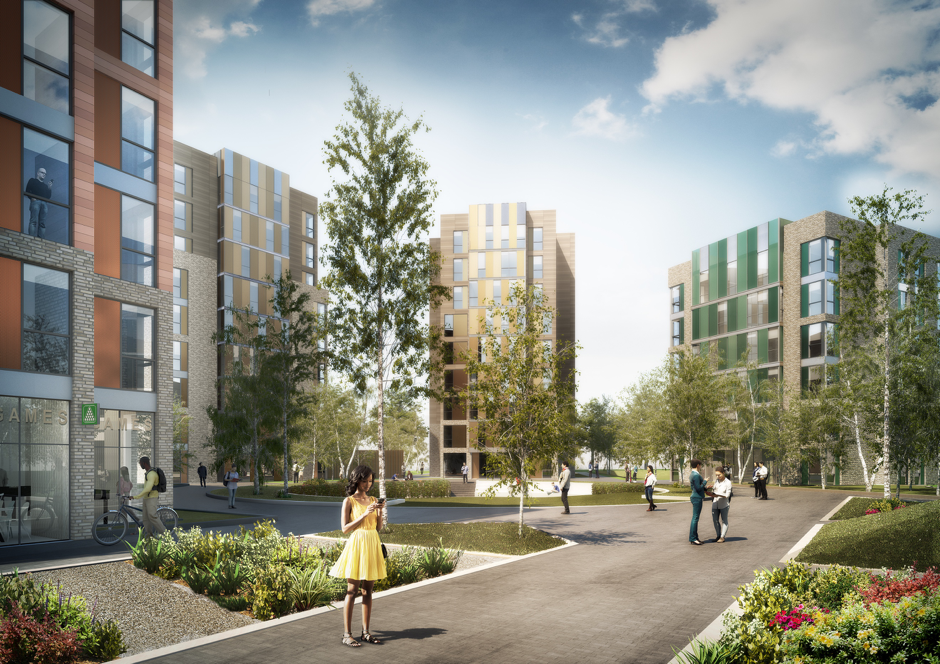 More project information
The West Campus Residences development will provide students with a mix of room types and facilities to meet a growing demand for affordable on-campus accommodation and provide a greater choice of accommodation types for students.
The University Partnership Programme (UPP) said it would raise the required investment and handle the design, construction and operation of the project as part of its long-term partnership with the University of Hull. University Partnerships Programme (UPP) awarded VINCI Construction UK, VINCI's subsidiary, a £97 million contract to design and build the new accommodation complex at the University of Hull.
Drawn up by architects' firm tp Bennett, the proposals feature a range of single rooms and one bedroom apartments for a further 1,462 students. They will comprise nine blocks, within the scale and context of the campus and neighbouring buildings.
Alongside the accommodation, an urban green and avenue will offer facilities on their doorstep, including a café, convenience store, laundry facilities and formal and informal outdoor areas.
UPP is the leading provider of campus student accommodation infrastructure and support services in the UK. They have around 32,000 rooms under management or in construction through long term partnerships with 15 leading UK universities.
What our clients say
"Longworth's knowledge, hands-on attitude and wealth of experience allows them to work with the architect and project team to turn complex designs into reality. We commend their positive and cooperative attitude towards design."

Jason Duggan - Architect, Capita Symonds