Longworth on to a winning streak
19 Apr 2018
National Success for Longworth
It has been an incredibly active start to 2018 for the dynamic #TeamLongworth. No less than 16 new contracts signed and a 2018/19 pipeline that is bursting at the seams, its fair to say that Longworth HQ is a hive of activity at the moment.
Here is a selection of the secured projects set to begin in 2018:
St John at Hackney
Longworth are very pleased to announce that they've been awarded the cladding contract on St John at Hackney by J.J. Rhatigan & Company and designed by DLA Architecture.
The scheme comprises of 58 apartments as well as a new Church and community hub, set in the gardens of the Grade II listed St John-at-Hackney Church, a stone's throw from Hackney Central.
Longworth will be designing and installing a Tecu Brass rainscreen panel and anodised aluminium profiles. Works are due to start in April 2018.
Steven Jones, Longworth Pre-Construction Director had this to say, "Another great project. We can't wait to get started on it!"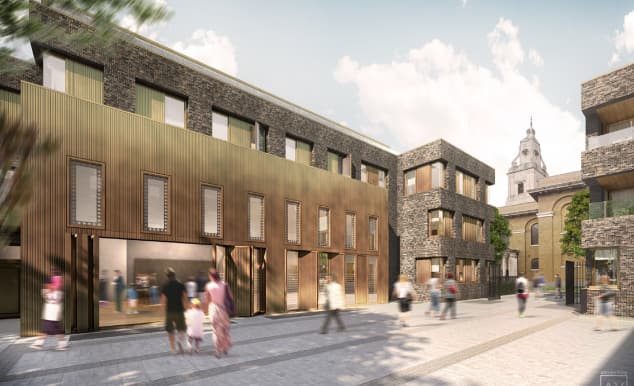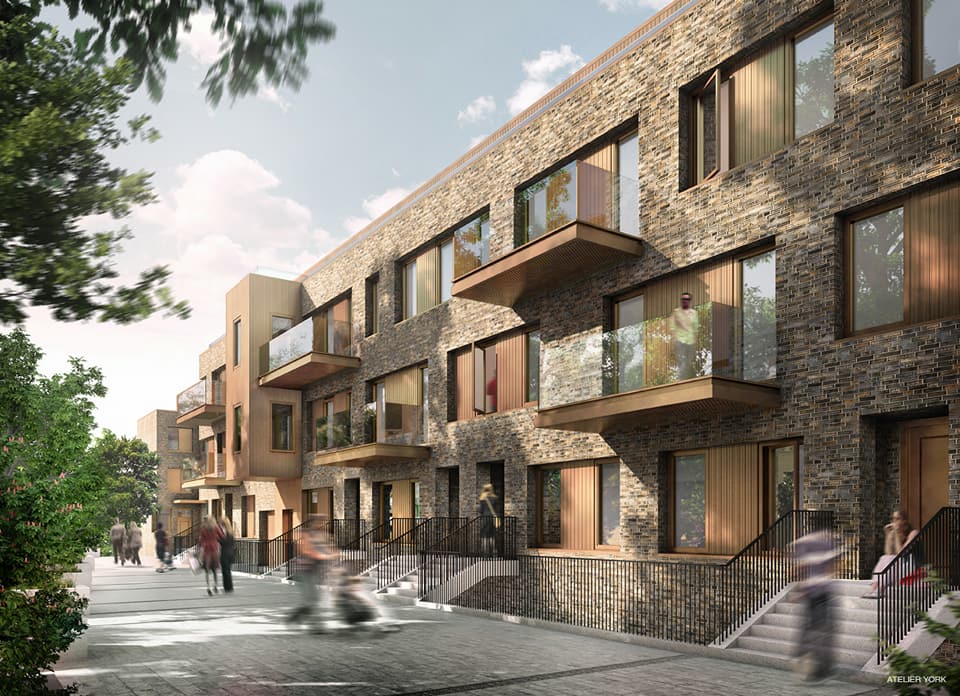 St Leonard's House, Lancaster
Longworth have secured a new contract working for Robertson Construction on the redevelopment of St Leonard's House in Lancaster.
The plans are for a change of use from offices to student accommodation made up of 81 studios, four 4-bed, seven 5-bed and eight 6-bed cluster flats, a gym and communal facilities.
Longworth's work includes the installation of Marley Eternit rainscreen cladding and single ply membrane roofing.
Flat roofing manager, Aaron Hepworth is delighted, "I'm delighted to have secured this project with a great main contractor such as Robertson Construction. We worked very closely with Robertson and Sika Sarnafil to ensure the best solution was provided. I can't wait to get started."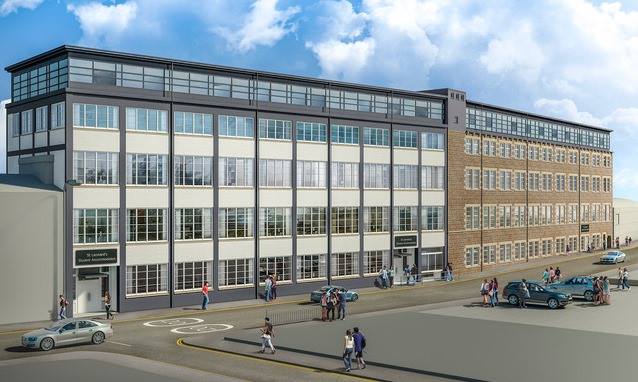 Park Academy, Blackpool
More success for Longworth's traditional metal roofing division!
They've been awarded the contract to install Greencoat PLX metal standing seam roofing, from Metal Solutions, to the new five classroom block at Park Academy in Blackpool.
Longworth worked very closely with main contractor, John Turner and Creative Sparc Architects Ltd to ensure the correct product was specified. Daniel Nelson, Longworth's Traditional Roofing Manager added, "The original specification was too rigid and inflexible. The architect's have designed very aesthetically pleasing but ultimately incredibly challenging roof pitches. Greencoat PLX gives us the flexibility to form on-site and achieve the vision of the architect.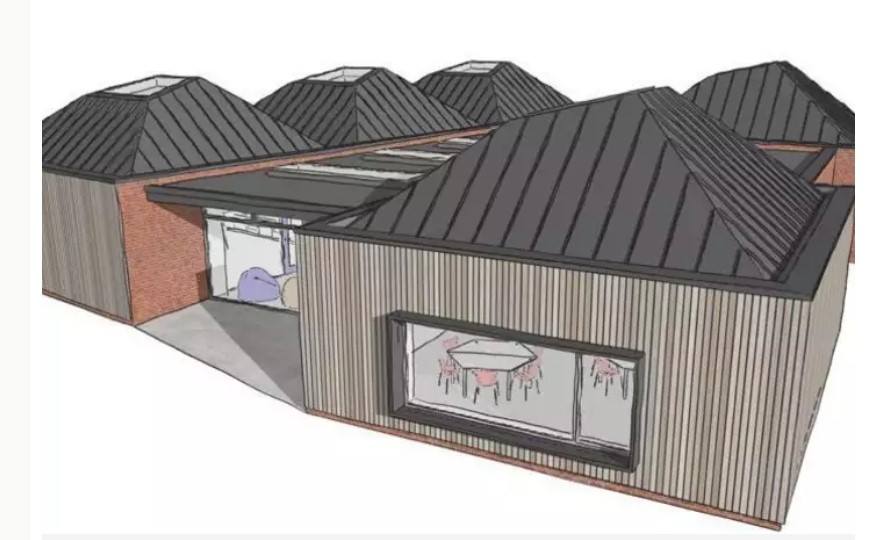 Red Hill C of E Primary School, Worcester
The good news just keeps coming and coming with another new project for Longworth's traditional metal roofing division!
They'll be installing the Rheinzink roofing to the extension at Redhill Primary School in Worcester, designed by Architects, Jacobs and built my main contractor Interclass PLC.
The new block will house six classrooms and enable a further 210 pupils to study at the school.
Pentney Park, Norfolk (aka, Norfolk Woods)
Busy Busy Busy! Longworth's southern office has secured a new project at Pentney Park in Norfolk designed by NBDA Architects.
'Norfolk Woods' is the redevelopment of Pentney Park Caravan Site, involving the construction of 119 new holiday lodges, leisure block and maintenance building.
Longworth's works will involve traditional standing seam roofing in Greencoat PLX, Kingspan composite panel cladding and Soprema single ply membrane roofing.
Works are due to commence in May 2018 for Callingtons Construction!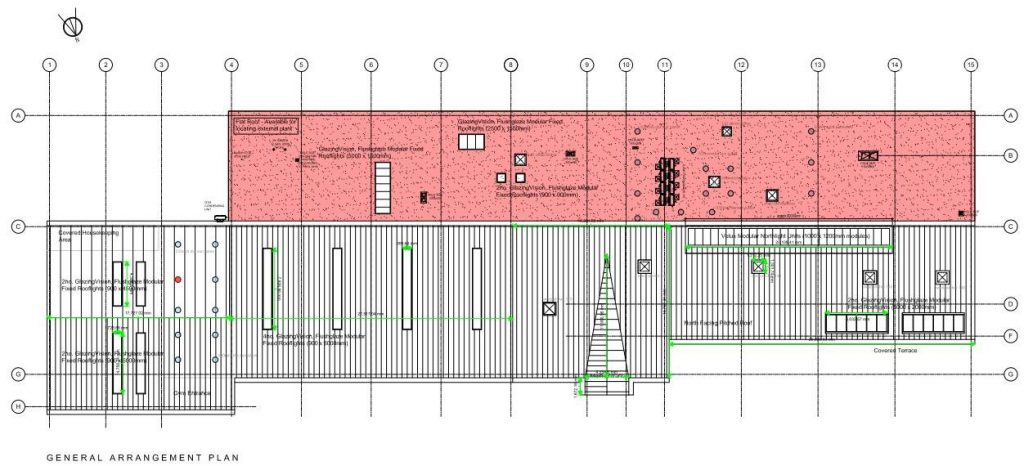 What our clients say
"Longworth's expertise in the traditional metal roofing trade proved invaluable. We would like to thank them for working closely with us to achieve our original vision."

Katy Heath, Nightingale Associates