Longworth rolls out their new commercial fleet from Mercedes
22 Feb 2017
A new look commercial fleet
Longworth has recently undergone a branding transformation throughout the company including their new commercial fleet. Longworth has simplified their branding by dropping 'Building Services Ltd' from their marketing collateral. This simplified approach to their brand name is complemented by a subtle colour palette and clean, linear design. The new branding can be seen throughout the company from their new website to their compliments slips. Longworth teamed up with Sheffield's The Black Eye Project to curate and deliver the new brand identity. Their history of disruptive creative design as well as their ability to easily interpret a brief made them a clear winner to partner with.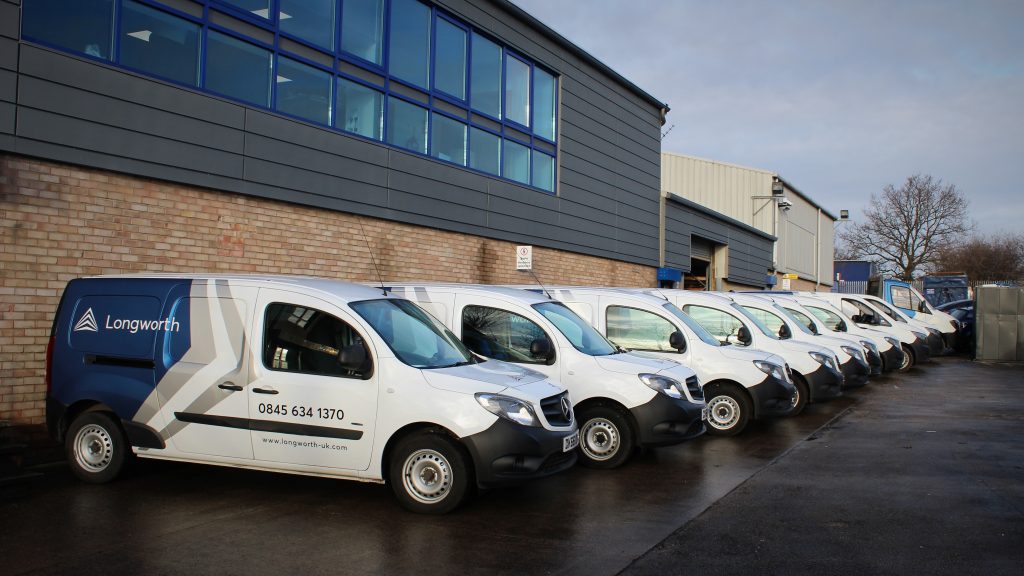 The fleet
Longworth have worked in collaboration with Roanza Truck and Van in Warrington, a franchsied Mercedes-Benz dealer. Roanza listened and understood the needs of Longworth and understood the business requirements early on to provide them with unrivalled service. Roanza expertly coordinated the delivery of the new vehicles to coincide with the return of the previous fleet over a staggered period. Their excellent team made the whole process very simple and straight forward.
Longworth's new fleet of 8 extra long Citan, 2 LWB Vito's and 1 LWB Sprinter dropside have been wrapped in a new design to reflect their new corporate identity. The striking new design will set them apart and be instantly recognisable on the construction site and on the road. The wrap for the new fleet of commercial vehicles was created by our design partners The Black Eye Project, Sheffield. The wrapping of the vehicles was expertly carried out by Boundary Graphics who are local to Longworth.
Longworth's new commercial fleet along with their new corporate branding sets a clear statement of intent to be competing at the highest level in the construction industry. Longworth's sustained period of growth and investment in the development of their employees and corporate identity certainly supports their ambitions.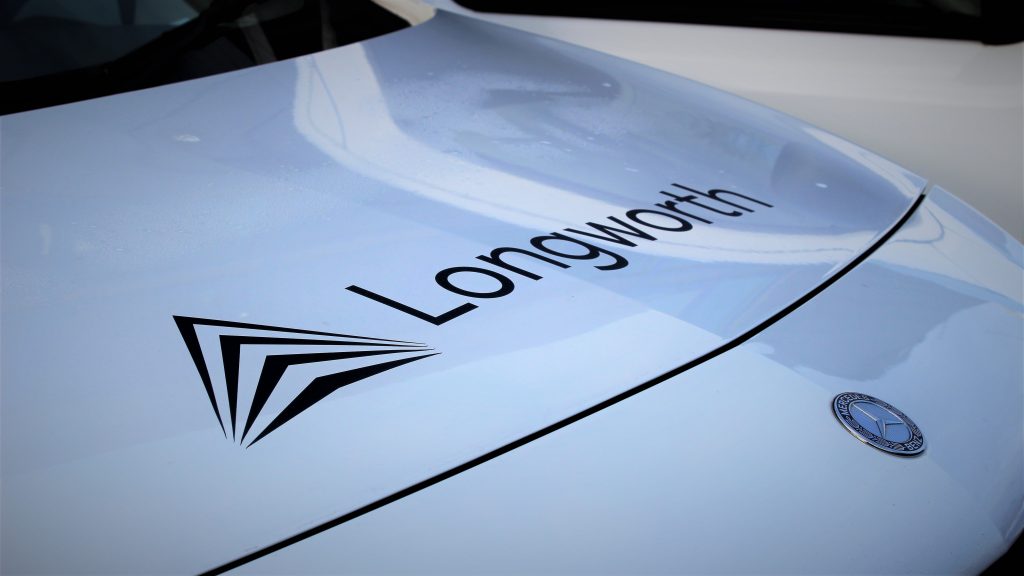 Longworth are specialist building envelope contractors based in the North West of England. If you have project that you would like to discuss with them, please contact their Business Development Manager Ben Parker on 0845 634 1370 or email enquiries@longworth-uk.com
What our clients say
"We're really pleased with the proactive effort put in by Longworth to ensure the desired quality is achieved. The building is well received by everyone and regarded as a success."

Husnee Jamalluddin - Associate, Halsall Lloyd Partnership