How Longworth have been taking action on occupational cancer
20 Jul 2017
Longworth invested in IOSH new Health & Safety Campaign
Longworth , as supporters of the IOSH No Time To Lose Campaign, have been taking action on occupational cancer.
In agreement with the Principal Contractors and Site Managers, Longworth have started rolling out an awareness initiative workshop to their employees.
These workshops focus on the two  types of health risks affecting the construction industry –
silica dust
solar radiation
Tackling cancer caused by solar radiation and silica dust at work is highlighted to construction operatives during a workshop and presentation.
The aim of the workshop is to educate and inform the workforce about the dangers of solar radiation and silica dust at work and of the health risks involved in construction work. and the importance of taking proactive measures to safeguard all employees and offer appropriate support and advice.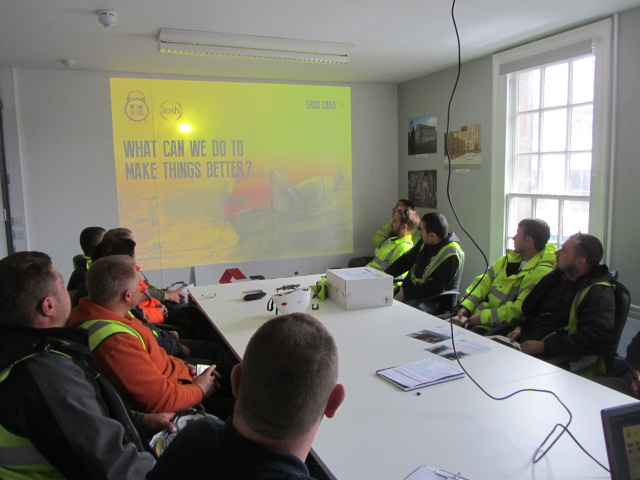 A video and posters were used to promote awareness for the Skin cancer and a powerpoint presentation and information cards as well as posters and hand outs were used for Silica dust.
Longworth's site manager, Wayne Grigg, at the prestigious Left Bank development off Birmingham's Broad Street was very positive about the campagin, "We found the No Time To Lose resources produced by IOSH extremely beneficial. We used the PowerPoint, posters and information cards as key communication tools."
The first of these workshops was delivered at the Left Bank Development which, upon completion, will provide luxury, high-end city centre apartments, comprising 1-3 bedrooms. The development will also provide 3,580m2 of accompanying ground floor retail space.
The Principal Contractor on site is Wates Construction Limted. The workshop was attended by 14 Longworth Employees and one Wates manager.
The Wates Manager has contacted IOSH for some more information and for a media pack on the NTTL campaign which Wates will use in their Tool Box Talks.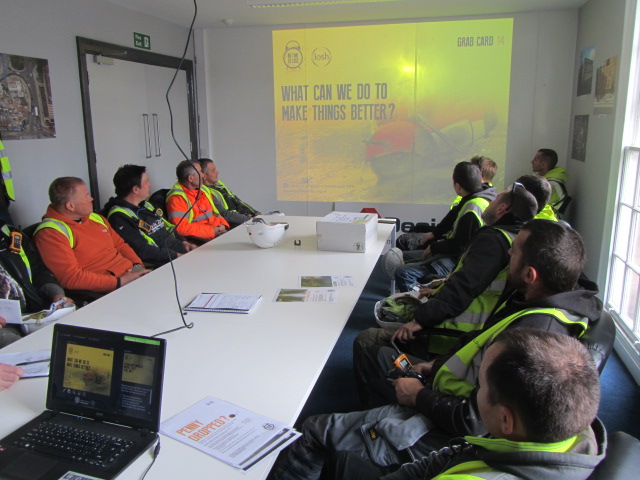 Longworth plan to roll out this workshop across all the sites that they are currently working on.
What our clients say
"Longworth's expertise in the traditional metal roofing trade proved invaluable. We would like to thank them for working closely with us to achieve our original vision."

Katy Heath, Nightingale Associates