Longworth finish the year with Safe2Torch workshop
21 Dec 2017
Its been a busy year
Longworth have today put a pin in 2017 and took time to reflect on their successes with the staff of #TeamLongworth. A large part of the year has been a focus on improving their already high standards of Health & Safety by supporting positive initiatives such as the NFRC's Safe2Torch campaign.
Longworth closed the year with a workshop led by their dedicated H&S consultant Shaun Baxter of Rawlings RCS. This is what Shaun had to say:
"Safe2Torch is an NFRC campaign developed in partnership with contractor and manufacturer members of the NFRC. It seeks to significantly reduce the risk of roof fires when using gas torches, either to dry out roofs or when used to install torch-on membranes.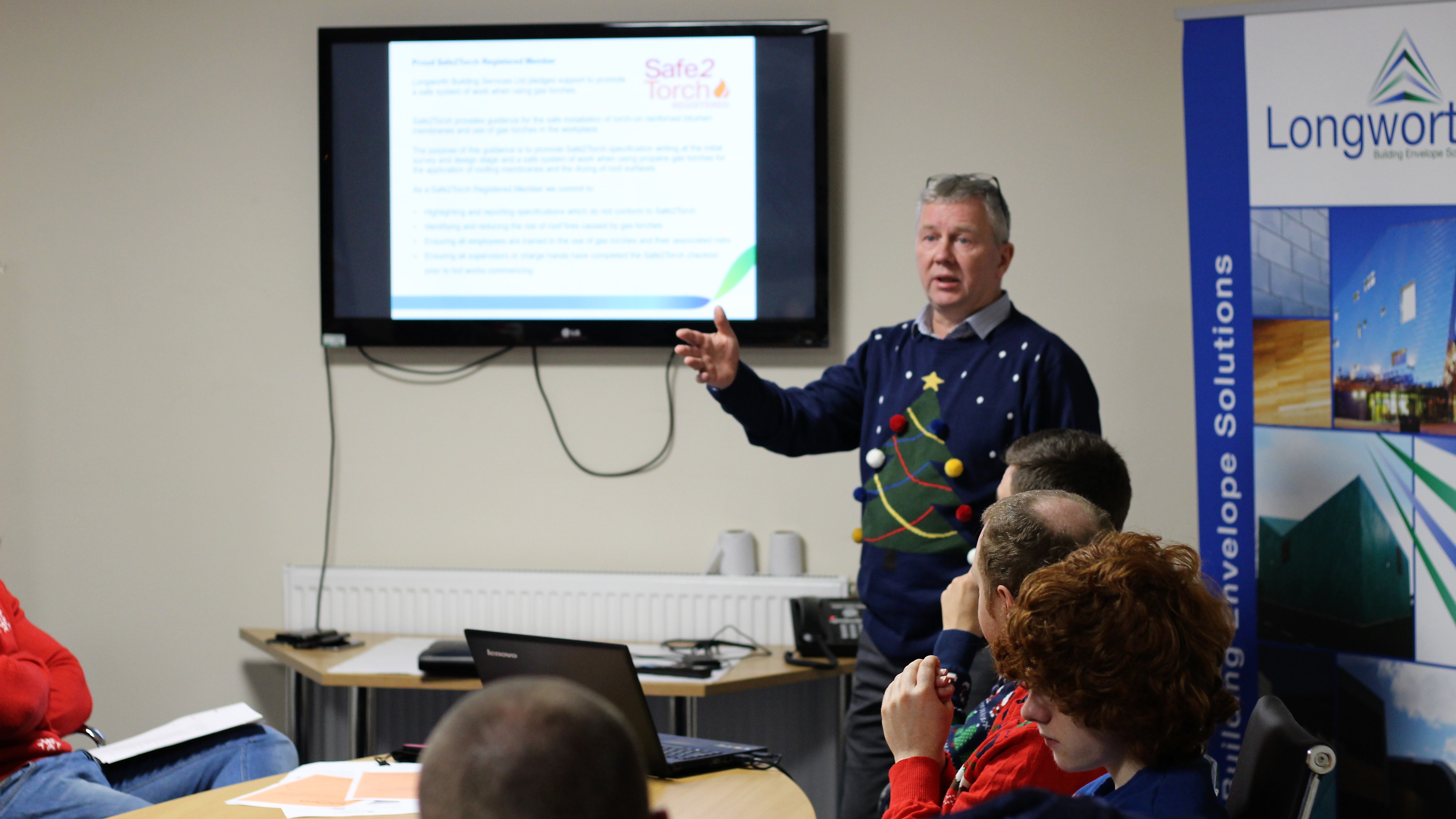 Safe2Torch
The workshop was aimed at what we are doing to support the campaign, and what our operatives, architects and designers need to know about safety with hot works on roofs and help to promote the Safe2Torch campaign to reduce the risk of roof fires when using gas torches."
Longworth would like to thank Shaun for the valuable workshop and are sure that the important campaign will continue to be a success in 2018.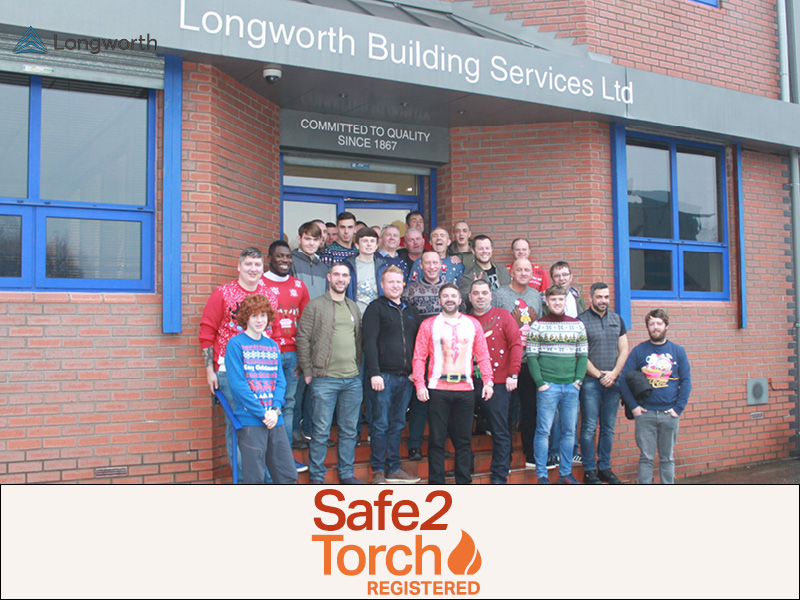 What our clients say
"Longworth's expertise in the traditional metal roofing trade proved invaluable. We would like to thank them for working closely with us to achieve our original vision."

Katy Heath, Nightingale Associates