The Longworth Christmas Blog – #9 Michael Kinsella
18 Dec 2019
Longworth Blog Advent 2019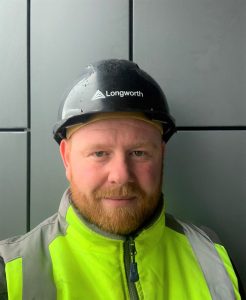 In the ninth of our Christmas Advent Blogs, our SHEQ Manager Melissa Fazackerley asks our Cladding Operative Michael Kinsella the following question –
As someone involved in our SHEQ Committee, how far do you think Longworth have come in terms of communication when it comes to SHEQ?
As someone who is involved with the SHEQ Committee at Longworth I get to see how much the company is trying to become involved as much as they can.  All the staff on the committee are keen to participate when it comes to health and safety and helping people understand it more.
It is not just the operatives on site either. Office staff are always pushing us to help us think about whether or not there is a better way to do something or question if something isn't right.
I think being part of this committee is showing that the company wants to hear our opinions and ideas and is giving us the opportunity to be heard.
Our committee is spread throughout all departments of the company from installation teams to the directors. It's good to see that our opinions are being formally minuted and put into action.  This ensures positive changes are made for the business and employees.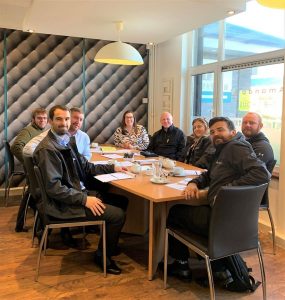 At Longworth we have our own SHEQ Manager, Melissa, who is always giving us information on things to look out for, be aware of and to learn from. She is constantly visiting site and speaking to us to ensure we are working in a safe environment and is always available if we have any questions or doubts.
We have a monthly newsletter on things happening in the business and our industry, past and present, and how to be prepared for or prevent accidents and incidents.
All round, the company will is doing everything possible to make sure our job is as safe as it possibly can be while achieving our goals. Longworth make sure we are able to do a good job and go home to our family safe every night.
What our clients say
"The efforts during the construction stage of the works must be commended. The quality of the finished product is evident to anyone who cares to visit the campus at Stockport College."

Tom Herd - Senior Design Manager, Wates Construction