The Longworth Christmas Blog – #11 Tom Mead
19 Dec 2019
Longworth Blog Advent 2019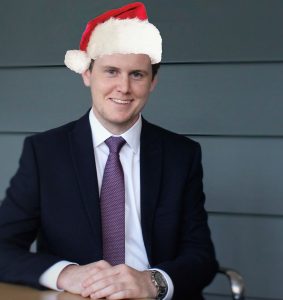 In the eleventh of our Christmas Advent Blogs, our SHEQ Manager Melissa Fazackerley asks our Senior Designer Tom Mead the following question –
How important is CPD in relation to design, products and SHEQ to the business?
Here's the harsh fact; if you don't have the required commitment level towards health & safety, you're effectively contributing towards the ever-growing incident figures within the industry.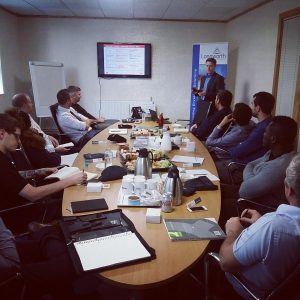 So what do we have to consider? In order to maintain the highest standards, continual professional development gives myself and the Longworth team the opportunity to make a difference. This means keeping up to date with manufacturer's product information on a regular basis, and in doing so, we're able to manage our approach to SHEQ within the business across each project. This could be compiling a structured and compelling design having learnt of alternative drawing methods to utilise new and innovative products with the view of reducing our overall environmental impact, all through a steady stream of CPD sessions.
Continuing Professional Development
So what do the CPD sessions involve? CPD's are a great way of learning a manufacturer's new and developing product strategy, bringing with them a range of new & existing products. This gives us the opportunity to develop new installation techniques whilst also expanding our existing knowledge allowing us to maintain the advantage required when managing SHEQ within the business. An example of this could be simplifying a roof slope meaning a valley gutter can be omitted thus eliminating any potential future maintenance issues. In doing so, there is typically potential to reduce the overall risk in both the installation process and / or the future maintenance of a project carried out by personnel outside of the business.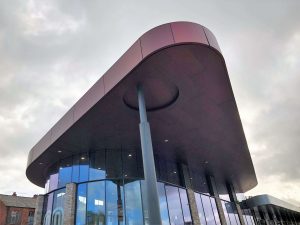 Let's face it, the industry is led by health & safety. We approach our work with the aim of reducing, if not eliminating both risk and environmental impacts. It's vital for us to keep up-to-date with construction methods and safety policies in order to maintain the highest levels of health & safety, and as a designer, CPD's provide the significant information required for me to manage design risk whilst maintaining Longworth's exceptional health & safety record and upholding the longstanding workmanship quality that our clients pride us on.
What our clients say
"The efforts during the construction stage of the works must be commended. The quality of the finished product is evident to anyone who cares to visit the campus at Stockport College."

Tom Herd - Senior Design Manager, Wates Construction