Longworth's Flat Roofing team continues to succeed
07 Feb 2018
Two new contracts plot a path for expansion
Longworth are today celebrating the win of two more flat roofing contracts. 30 Brown Street, Manchester for Russells Construction and the 3rd Phase the Manchester Health Academy expansion. The continued success means Longworth need to invest in a Project Manager for their flat roofing team to help them in achieving their expansion targets. Flat Roofing Manager Aaron Hepworth had this to add, "The development of our strategic supply chain partnerships has proved to be a powerful catalyst in reaching and achieving our growth targets. Subsequently, we will be recruiting a project manager to help deliver our healthy pipeline of secured projects". If you would like to inquire about the position then please contact Aaron with a copy of your CV at aaronhepworth@longworth-uk.com
Brown Street, Manchester
30 Brown Street is an extensive refurbishment of a five-storey building in the heart of Manchester including a new 7,500 sq ft roof-top floor, along with a retail unit on the ground floor, delivering 48,000 sq ft of Grade A office space with exposed services. Designed by PRP Architects and project managed by OBI Property, 30 Brown Street is expected to complete by summer 2018. The first phase of works involved the internal strip out and removal of the external envelope, including taking off the original mansard roof and brickwork facade. The skeleton of the building, which is currently hidden behind a protective acoustic wrap is now being modified with the new façade of curtain walling and Dryvit render panels.
Longworth have been appointed by Russells for the detailed design, supply and installation of Sika Sarnafil Single Ply Membrane and PPC Aluminium Cappings. This is the first in a long line of Sika Sarnafil projects for Longworth after recently becoming a registered installer.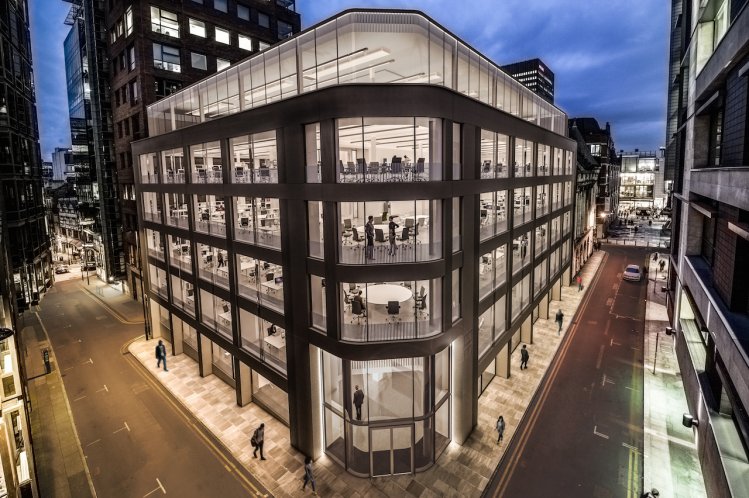 Longworth are very proud to be a part of this transformational and prestigious project for our repeat client, Russells Construction.
Manchester Health Academy
The Academy was selected by Manchester City Council to expand its student population so that more of the city's children can attend a good school.  More students will mean more staff, a broader curriculum and more investment in buildings and sports facilities, making the Academy bigger and better for everyone in the community.

Longworth have been appointed by Cruden Group Ltd for the detailed design, supply and installation of the excellent Danosa POLYDAN felt roof. The project is due to start mid-February with a value at circa £150k.
What our clients say
"Longworth's expertise in the traditional metal roofing trade proved invaluable. We would like to thank them for working closely with us to achieve our original vision."

Katy Heath, Nightingale Associates