Guest Blog
09 Oct 2018
Do you still want to be in business in 10 years' time? Then Diversity and Inclusion policies are your answer!
The construction industry, in terms of diversity and inclusion, currently has an attraction problem. Not with traditional hires don't get me wrong – but women, ethnic minorities and LGBT professionals are still shying away.
But why do we care? Surely we have the staff we need to deliver our current projects – I'm not going to hire a women for the sake of it, right?
Unfortunately completely wrong – current stats show that more people are currently due to retire than are joining the industry at a young age.[i] This means that unless we are able to attract additional and more varied people over the next few years the construction industry is going to really hit a wall, and hard. Combine this with the potential impact that Brexit could have on the workforce and it is time to look at new options.
It is pretty commonly agreed that diversity and inclusion, as well as being the ethically correct way to go, is also extremely good for the bottom line. A recent study from McKinsey & Co[ii] found that companies with a good mix of both men and women tend to outperform their competitors by 15% – whereas companies with a good mix of ethnicities outperform their competitors by over 35%! The reason for this is simple – if you hire 10 "clones" all from the same background, the same culture and with the same outlook, then you will get the same 10 ideas! If you want to be cutting edge and stay ahead of the competition, then you need fresh ideas and a fresh perspective, something that diverse hires can massively help with.
Qualified hires from a range of backgrounds seems to be the ideal solution for this skills shortage.
However, and yes I'm going to say it again, the construction industry currently has an attraction problem. And there are two main reasons for this (in my humble opinion). What the industry still struggles with is 1) equitable opportunity and 2) perception.
The difference between equity and equality is pretty simple;
Equality is giving everyone the same opportunities – treating them the same regardless.
Equity is giving everyone the opportunity they need to succeed.
Although these things sound very similar, the difference is massively important and something I believe the construction industry really needs to focus on if it is ever going to be a truly welcoming and diverse place to be.
A good example to demonstrate the difference is this – if a company tends to only ever hire 40 year old white men and only ever advertises in The Sun (or similar), then the chances are they will only ever receive applications from 40 year old white men. Although the HR department may be desperate to hire young dynamic individuals, or women getting back into work, or more ethnically diverse site foreman – these people are not even finding out about the roles.
Now say your HR department does advertise in more diverse places, but they still are not getting diverse applications. This is related to the perception the construction industry has currently – a good example is that some LGBT individuals or women may not be attracted to the industry because of the stigma that construction is a "boys club", or that banter tends to push the boundaries of good taste.
That's why it is hugely important that companies also focus on perception change.  Kier are a fantastic example of this – this year they participated in their 4th London Pride parade. I know a lot of people ask – why is a company getting involved in LGBT concerns? But Kier taking part is such a definitive thing for the community that shows they are proud and accepting of differences, and this then starts to chip away at the previous destructive culture and poor perception. This then encourages more applications and results in better hires and a heavily improved bottom line.
You can also look at Martin Coyd (Director of Health, Safety and Wellbeing for Mace) who was named by the financial times as one of the Global top 30 LGBT Executive Allies. Having someone in a senior position heavily aligned with diversity and inclusion hires will massively encourage those who don't fit the "traditional" construction mould, to realise that construction could be for them – and encourage them to apply to your business.
So if you want to still be in business and profitable in ten years, and want to be more profitable than your competitors, the answer is this – you have to look at your hiring policy and whether it is equitably fair. In addition everyone in industry needs to be committed on changing the perception of construction. Talk to your nieces and nephews, look at school outreach programmes and encourage your company to take part in things like the women in construction awards, Pride, or similar events.
And if in doubt ask yourself this – would I be comfortable in this situation if I was in the minority?
Laura Aucott has been working as a specialist in the health and safety industry for the last 8 years and heads up HSE Recruitment's highly successful contract division. She is a prominent blogger in the industry and is heavily involved with a number of IOSH groups, working closely with their members to ensure they have access to the best advice for them. She is also a steering committee member of the fledgling Next Generation HSE group and is keen to ensure that the best talent is being found to help develop the future of HSE. Laura leads the HSE brand and looks after HSE Recruitment's partnerships with NEBOSH, IIRSM and Pinsent Masons, and is often found networking at exhibitions, conferences and women in safety events.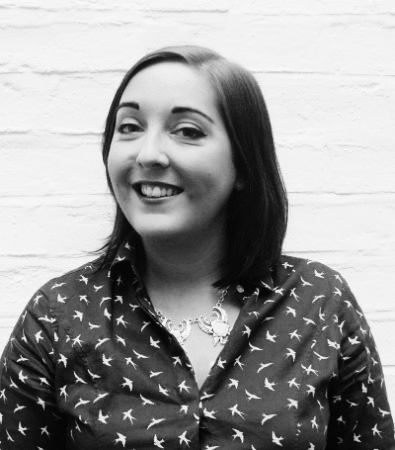 [i] The Construction Industry Council, Diversity and Inclusion panel, 2015
[ii] The Telegraph "The Business Benefits of promoting diversity and inclusion" 22nd August 2017
What our clients say
"The efforts during the construction stage of the works must be commended. The quality of the finished product is evident to anyone who cares to visit the campus at Stockport College."

Tom Herd - Senior Design Manager, Wates Construction