Charity Row for Zoe's Place a huge Success
03 Aug 2018
Row to Grow for Zoe's Place
A couple of weeks ago, Longworth's Pre-Construction Director, Steven Jones and Business Development Manager, Ben Parker embarked on a grueling 22 mile row for Zoe's Place with friends Tom Baxter, Stephen Comber and Conall McGarr, down a picturesque stretch the Leeds to Liverpool Canal. The lads couldn't collectively call on much rowing experience and training mainly consisted of some swotting up on the basic principles of Canadian Canoeing via the medium of YouTube on the night before the big challenge. Not the best preparation in the world, I think you would all agree. What the lads lacked in technical prowess they more than made up for in enthusiasm, hard work and ultimately, determination.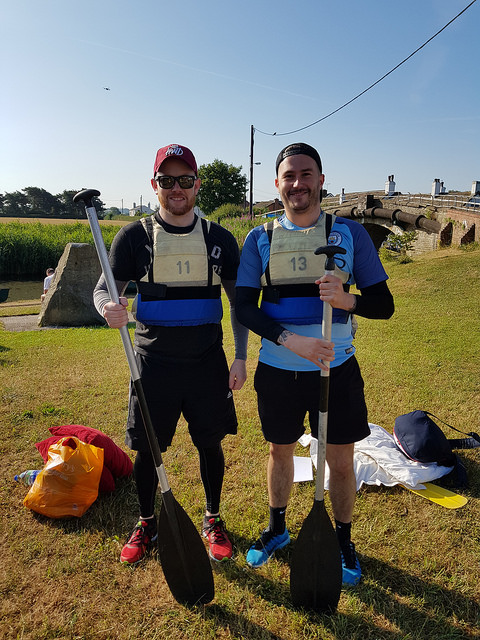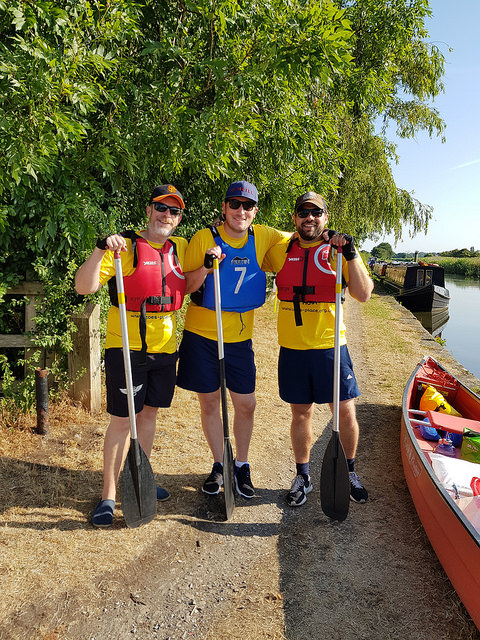 The conditions on the day were a scorching 26C and blue skies with very little breeze. Suncream was lavishly applied and the canoes were stocked with energy rations and gallons of water. Steven and Tom in Longworth Canoe number 1 set off as if this was just another day on the canal and made a blistering start in a relatively straight line to checkpoint 1, located 2 and a half miles upstream where they would turn around and paddle 11 miles to the main turning point and then the home stretch to where they started. Longworth Canoe number 2, consisting of Ben, Stephen and Conall, didn't set off with quite so much grace. The fact that all three were rowing on the same side of the canoe as they launched from the canal side didn't help with the avoidance of the other side of the canal as they crashed head-on in to a bed of reeds! The zig zagging technique continued all the way to the first check point where the lads did a sterling job of waking up all the passengers of the moored canal boats along the way with more head-on collisions, followed swiftly with a humble apology and sorrowful looks.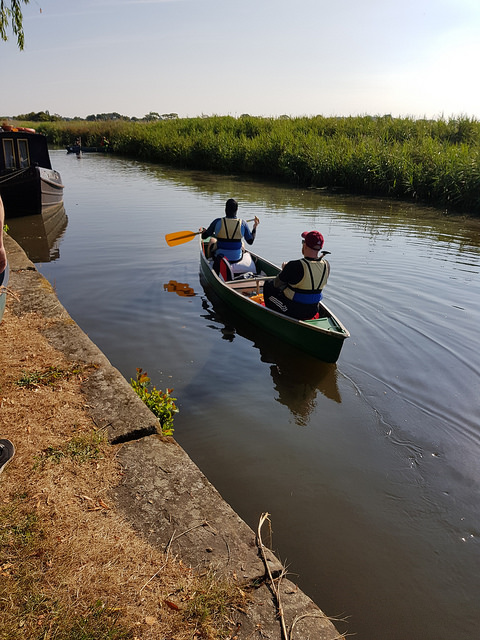 En-route to checkpoint 1, Canoe number 2 were passed by Steven and Tom as they made their way to the main turning checkpoint 11 miles away. Raucous laughing followed up with words of encouragement and a few hints and tips from Steven and Tom seemed to help Ben and the lads to get it together and lock-in on the first checkpoint. A change of job roles within canoe number 2 was on the agenda and they were soon steaming down the canal in what was now much less a zig zag and more reminiscent of a slender 'S'.
The incessant heat and distinct lack of any breeze started to take its tole on everyone and casualties could be spotted along the course as other teams took unscheduled pit stops to take on water and wolf down some energy bars. The fantastic volunteers from Zoe's Place were strategically placed along the course to hand out bottled water and cheer out much needed words of encouragement. This clearly had a dramatic effect on Steven and Tom who were caught on camera show-'boating' as they cruised effortlessly under the incredibly low swing bridges like limbo champions. Team 2 adopted a more cautions approach but with equal results.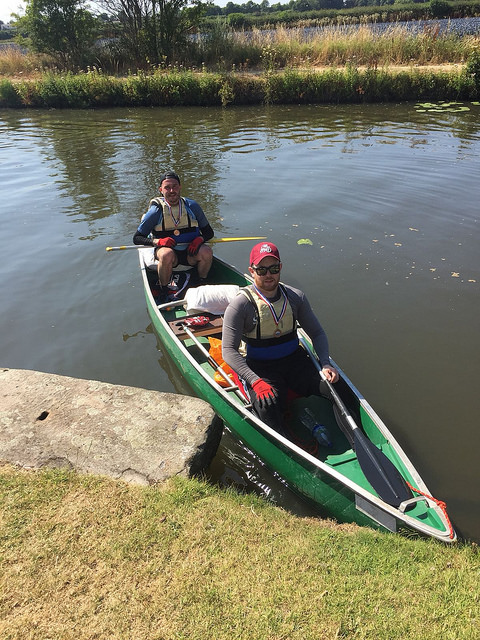 The initial gusto and enthusiasm had begun to wain near the turning point and the slow start by team 2, as well as a number of other flagging teams, meant that the organisers were asking the slower teams to turn around much earlier in order to get the canoes back in time to be collected. Steven and Tom in the first canoe were already well on their way to the half way point at that stage and team 2 had to seriously consider their options. Ultimately, the prospect of disappointing all of the people who had so generously donated was too much to bear and filled the lads with renewed belief and determination to go the full distance in a much better average speed to get back in time.
The remaining few miles for all participants on the day was the most grueling and difficult but the pub on the finish line proved a surprising motivator!
Steven and Tom completed very impressively in just under 6 and a half hours and Ben, Stephen and Conall came home in a very respectable 7 hours and 15 minutes. Exhausted and elated.
Target smashed for Zoe's place
Zoe's place had asked for a target amount of £150 each to be raised and that target was smashed with £292 raised per person, a collective effort of £1460! A seriously impressive amount of money raised for an incredibly worthy charity. There were some incredible stories throughout the day that filled your heart with sorrow, pride, happiness and astonishment. The work that Zoe's Place carry out is so important to so many families and Longworth are proud that they were able to contribute something towards their excellent work while having fun in the process.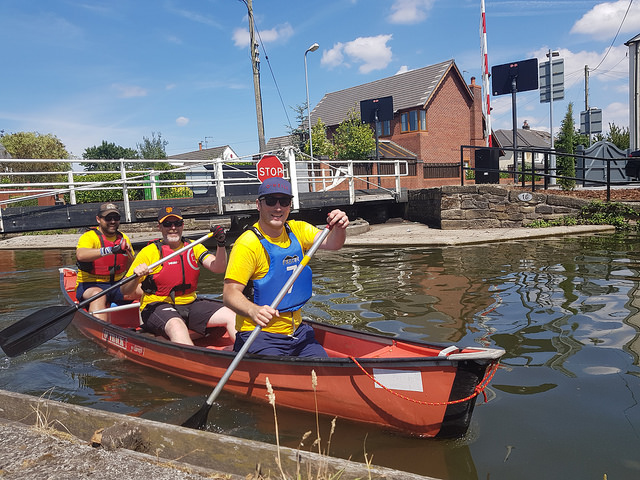 If this story made you smile, cry or laugh out loud then please click on the links below and donate what you can. Longworth will be donating the funds raised at the end of August and we would really appreciate any amount you can afford.
Thank you to the great volunteers at Zoe's place for organising such a great event. We hope to see you again on another one!
https://www.justgiving.com/fundraising/steven-jones53
https://www.justgiving.com/fundraising/ben-con-ste-canoe
Here are some more photos and videos of #TeamLongworth doing their very best!
Ben Parker 03.08.2018
What our clients say
"Longworth's expertise in the traditional metal roofing trade proved invaluable. We would like to thank them for working closely with us to achieve our original vision."

Katy Heath, Nightingale Associates