Blog Post from Longworth Pre-Construction Director Steven Jones
06 Dec 2018
Longworth Pre-Construction Director Steven Jones, contemplates a question
Its the fourth in a series of 5 blog posts and Longworth's SHEQ Manager, Melissa Fazackerley, asks each of the Longworth company directors a question about their area of work in relation to the construction industry as a whole. Blog post number 4 is from Pre-Construction Director Steven Jones. Here is what Melisa put to Steven:
How important is it for pre-construction to be involved in all elements of the business and why?
During my 21 years in the industry things have changed a lot in regards to the way projects move through the pre-construction stage.  Gone are the days of being a nominated sub-contractor (at least for the roofing industry they are!) and everyone wants their quotations back within a week or two from it landing in your inbox…not very long to put a comprehensive quotation together right?  But we somehow bring all this together in a matter of days/weeks, making some assumptions along the way of course as it's very rare to have all the information at that stage, all in a mad rush to meet the deadline.
Fast forward though a lot of phone calls, emails, back and forth, meetings, etc. and we are lucky enough to have secured the project.  This is where the hard work begins and we actually have to bring those specifications and drawings to life.  Everything that's been discussed during this process and sometimes everything that is in the estimators head needs to be extracted and communicated with the project team.  This is probably one of the most important stages in the whole process…what exactly have we agreed to do? As part of this handover we've introduced an internal scope of works document which explains to each department what we are and aren't responsible for.  Highlighted drawings also help to explain the scope at lot easier.
In my opinion, it's vital that the pre-construction team keep an active role in secured projects throughout its journey.  Even if it is just for feedback on if materials and labour were in budget. Estimators also need to remain a point of contact for the client because after all, they were the one who sold them the dream!  I've also found it beneficial to have estimators visit live and completed sites so they can see their work becoming a reality.
Pre-Construction Director Steven Jones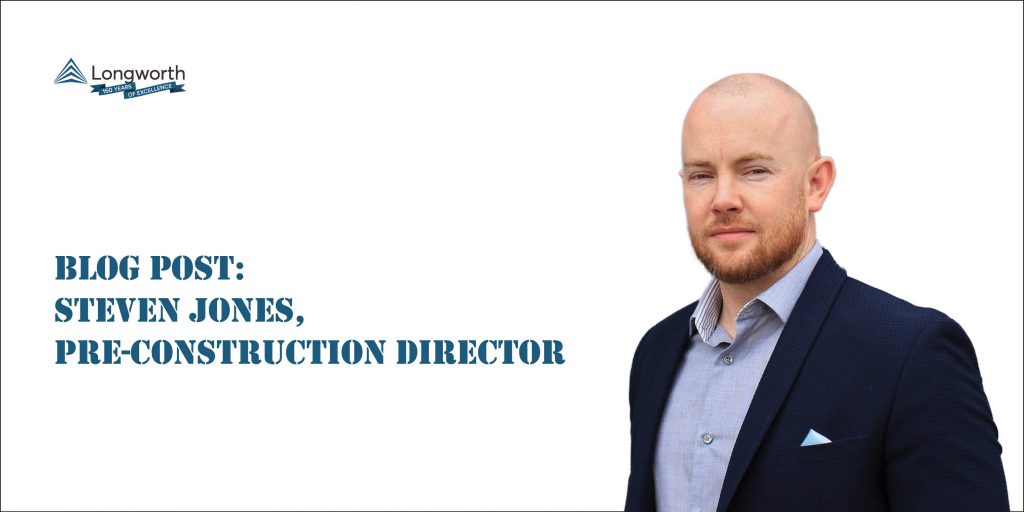 What our clients say
"The efforts during the construction stage of the works must be commended. The quality of the finished product is evident to anyone who cares to visit the campus at Stockport College."

Tom Herd - Senior Design Manager, Wates Construction