The Longworth Christmas Blog – #5 Gary Farnhill
10 Dec 2019
Longworth Blog Advent 2019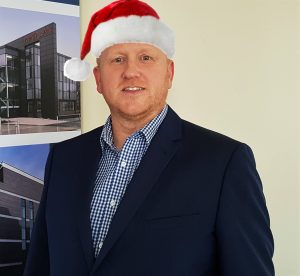 In the fifth of our Christmas Advent Blogs, our SHEQ Manager Melissa Fazackerley asks our Senior Estimator Gary Farnhill the following question –
I know you are passionate about health and safety both in work and at home. How do you think we could improve the message across both aspects of our lives? 
Health & safety has had a massive impact on both my personal and professional life, which was brought front and centre on a personal note when my eldest brother died on a construction project in 2006. That phone call will never be forgotten and has changed every aspect of everything I do and shaped my thought processes. 
The busy culture of construction is noticeable in our Longworth operations. By the very nature of the size and staffing levels of the business, we have a tangible, tightly woven overlapping of duties and responsibilities that are needed and have created the success in how the business was formed by these strong business principles, forming client relationships, setting core ethics and activities.
However, that success has also created a very compacted and condensed demanding time frame allowable by our clients, meaning we are often running late to, or out of the door to get to meetings, concentrating so hard on the planned event with phone calls, what the implications are, what actions will come of it, that we can hardly ever recall the journey. This same situation has filtered into that daily mix in our personal lives too. Evenings and weekends will often involve planning, activities and workload, not achievable in a traditional week. This unfortunately results in things being overlooked. That they say is construction and how we deal with it is the key. 
How do we get this message across both aspects? – Pla
n, Do, Review.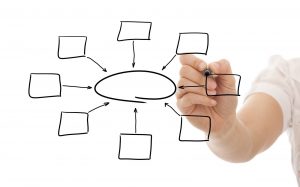 The target (Plan): Get home safe. We all see the messages on motorways. Where are they in the office? Should they be more visible? 
The solution (Do): Taking 5 minutes every morning over a brew, check work and home-based H&S risks, plan the day, plan the workload with realistic targets, discuss impossible actions that cloud the thought and judgements on everything we set out and also importantly those of our family and colleagues. 
The checking (Review): Weekly feedback on schemes? A post contract review? A 'War Wall' that we gather to discuss any hot topics? A work-based health and safety committee is operational from every aspect of the business.  The discuss high level impacting factors to the business-critical success and workload going forward. Should this rotate with personnel? 
Having been in the industry a long while, the genuine intent from Longworth to notice, engage & evolve in all aspects of personal metal health and safety, is refreshing, certainly not a box ticking exercise and allows the growth of the business to never fail to recognise the pillar of what has built the business. Its people.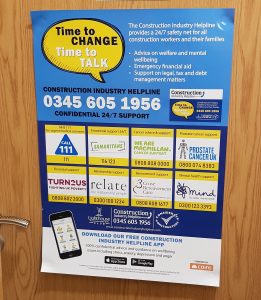 Keep hitting hard with the message, posters, CPD, feedbacks. The more we promote the more it sticks with us. Or we could do nothing…. 
What our clients say
"Longworth's knowledge, hands-on attitude and wealth of experience allows them to work with the architect and project team to turn complex designs into reality. We commend their positive and cooperative attitude towards design."

Jason Duggan - Architect, Capita Symonds